Frankie Dettori has opened up on his plan for retirement ahead of the St Leger on Saturday.
Though the 52-year-old is yet to announce his final decision on his future, this year is expected to be his last in the sport.
---
And Dettori, via The Sun, has opened up on what he plans to do once giving up horse racing - revealing he wants to spend more time with his family and to travel the world.
"I will find my feet and regroup with my wife," he said.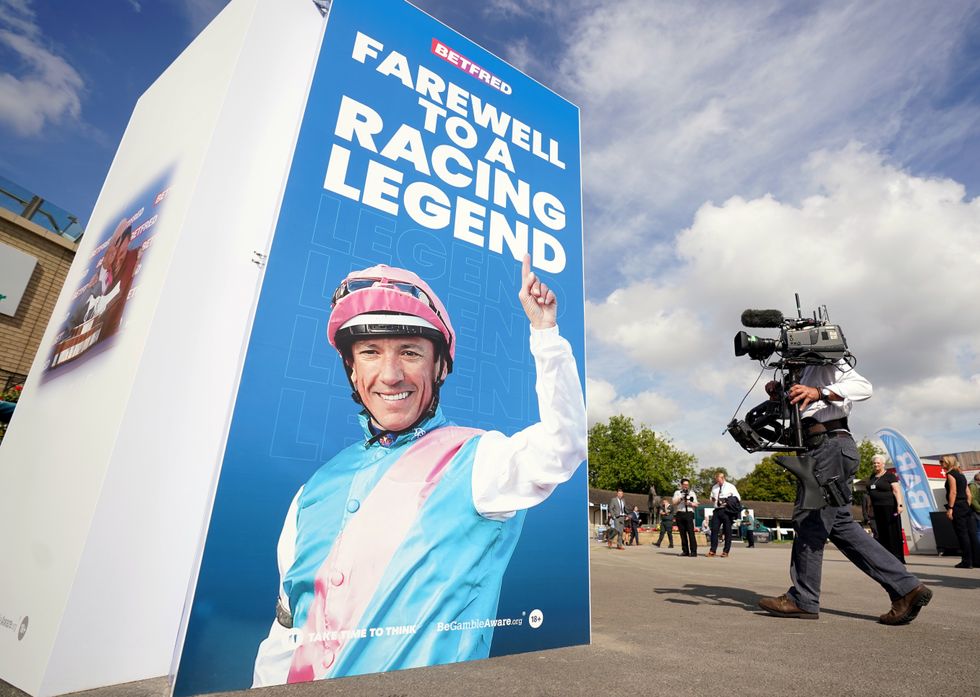 Frankie Dettori will be racing in the St Leger for the last time
PA
"Because my five kids have flown the nest, so we will see.
"The house is very empty at the moment, the children have to find their own life but I am very close to them and they are often coming back to the nest.
"I have seen a lot of racecourses but not a lot else of the world so I would like to travel.

"I haven't thought too far ahead, but I know it will be a difficult period when I stop."
Dettori will be riding Arrest during the race on Saturday afternoon.
The Italian is joining forces with owners Juddmonte as he looks to continue his excellent form in Doncaster.
And racing manager Barry Mahon is thrilled to have Dettori on board, saying: "John called this morning to say that Frankie had thought about it, and with the rain he was happy to ride Arrest and I suppose when you sit down and go through the different variables, he knows Arrest handles that type of ground which is a big thing.
"I think it will be a hot race and in fairness, I don't think it was an easy choice to make for Frankie and I'm not sure I would be able to make it.
"Ultimately I'm sure the rain is what swayed him and if you look back to this day last week, when I spoke to John we both said it looks like we won't be running.
"The forecast was giving very little rain at the start of the week but the last I read they were up to 30 millimetres, so it's been a rollercoaster of a week and the more rain that falls the better.
"We know he handles soft ground well and I'm not sure there is a whole lot more coming between now and Saturday.
"But if there is, then an odd shower won't do it any harm."
BetFred, who host the St Leger race, have deduced Dettori has cost the bookmaking industry over £400million in pay-outs over the years.
As a result, they're planning a special tribute for the racing icon.
BetFred have erected a giant 10ft tall retirement card in his honour, with fans able to pen their own messages.
The card also contains a personal message from BetFred owner Fred Done, too.
And Done has paid tribute to Dettori by saying: "Frankie has been fantastic for racing and will leave a big hole in the weighing room when he goes.
LATEST DEVELOPMENTS: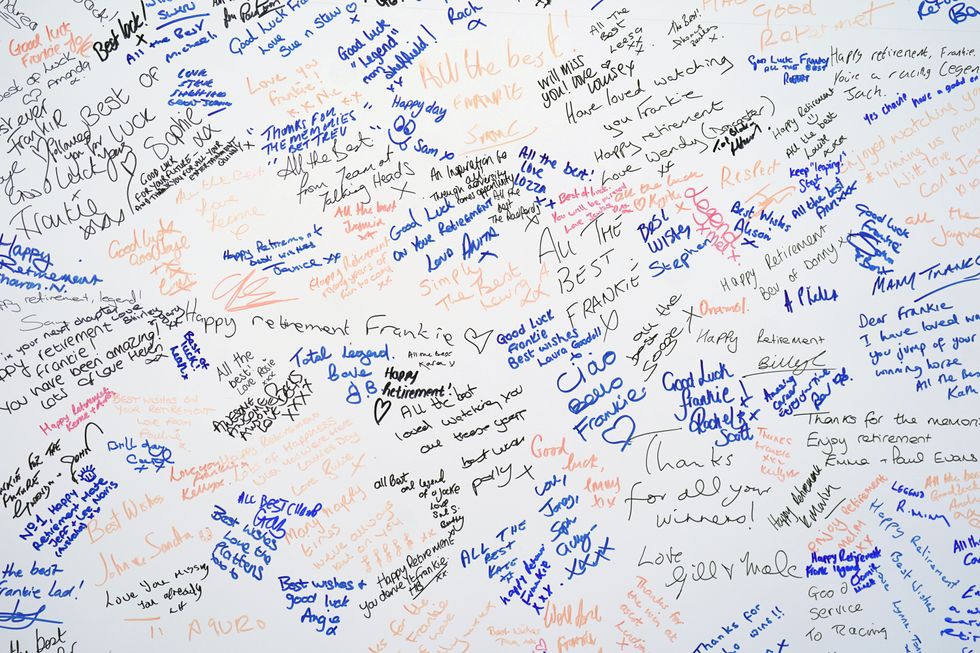 Frankie Dettori tributes at the St Leger as racing career draws to a close
PA
"The 23 Classic winners have cost us a few quid but it's been a privilege to witness the career of a legend.
"As always he's going to be popular with the punters in the Betfred St Leger, but I would be happy to pay out on another flying dismount."
Dettori has won six times at St Leger over the years.
His first triumph came all the way back in 1995, when he was just 24.
Dettori last triumphed back in 2019 while riding Logician.