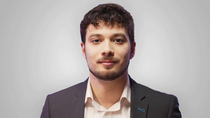 Published: 30/01/2023
-
14:06
Updated: 14/02/2023
-
10:20
Meghan Markle is keeping her head down and working on new projects for this year whilst Prince Harry's memoir Spare continues to cause a storm.
The Duchess of Sussex is "happy to let Prince Harry take centre stage" according to a US Weekly source.
---
The source said: "Meghan has been keeping her head down in Montecito, taking care of the kids and working on projects that are coming up in the months ahead."
They added on Prince Harry: "He's flying all over the place to promote Spare but most of the time he's returning home to Montecito and not staying out of town very often because he wants to be with the kids."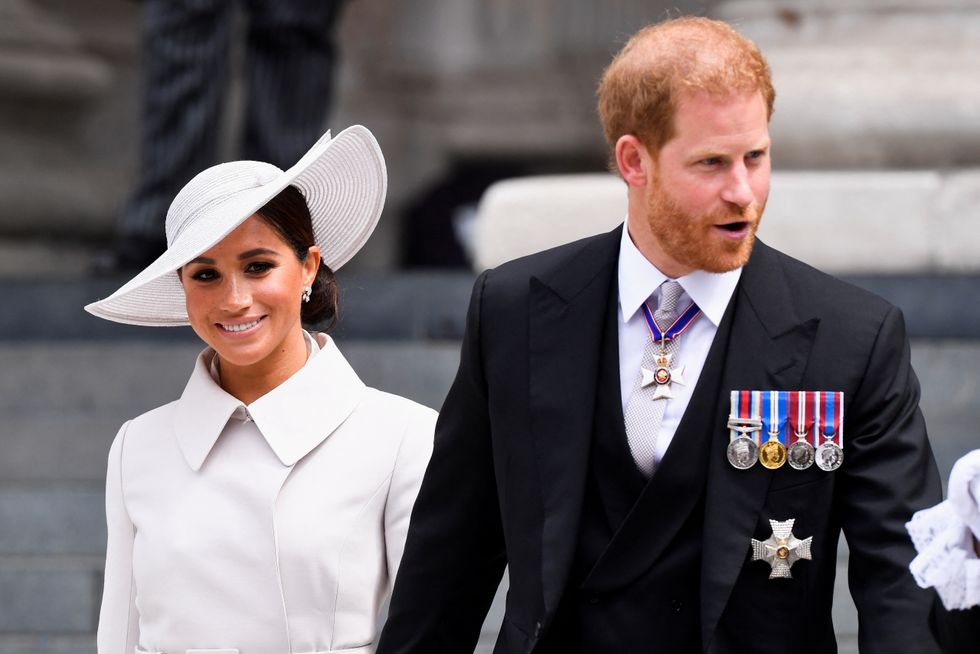 Prince Harry is set for talks on whether he will attend King Charles's Coronation
TOBY MELVILLE
The Duke of Sussex looks set for crunch talks over whether he and Meghan Markle will attend King Charles's Coronation in May 2023.
The King has asked his close friend Justin Welby, the Archbishop of Canterbury, to broker a deal with the couple.
Welby officiated Harry and Meghan's wedding and royal sources told The Telegraph that he is "very close" to the Duke and Duchess of Sussex and speaks to them regularly by phone.
Royal Commentator Rafe Heydel-Mankoo told GB News that the Royal Family have previously asked the Archbishop of Canterbury to help make peace with Meghan and Harry.
He said: "It's not the first time that Justin Welby has been drafted in.
"In September he was brought in to try to reconcile things to a degree after the Queen's death.
"However, on this occasion, Prince William seems very resistant and I can totally understand why the logic from Buckingham Palace seems to be that.
"Essentially, not having Harry there is more dangerous than having him there."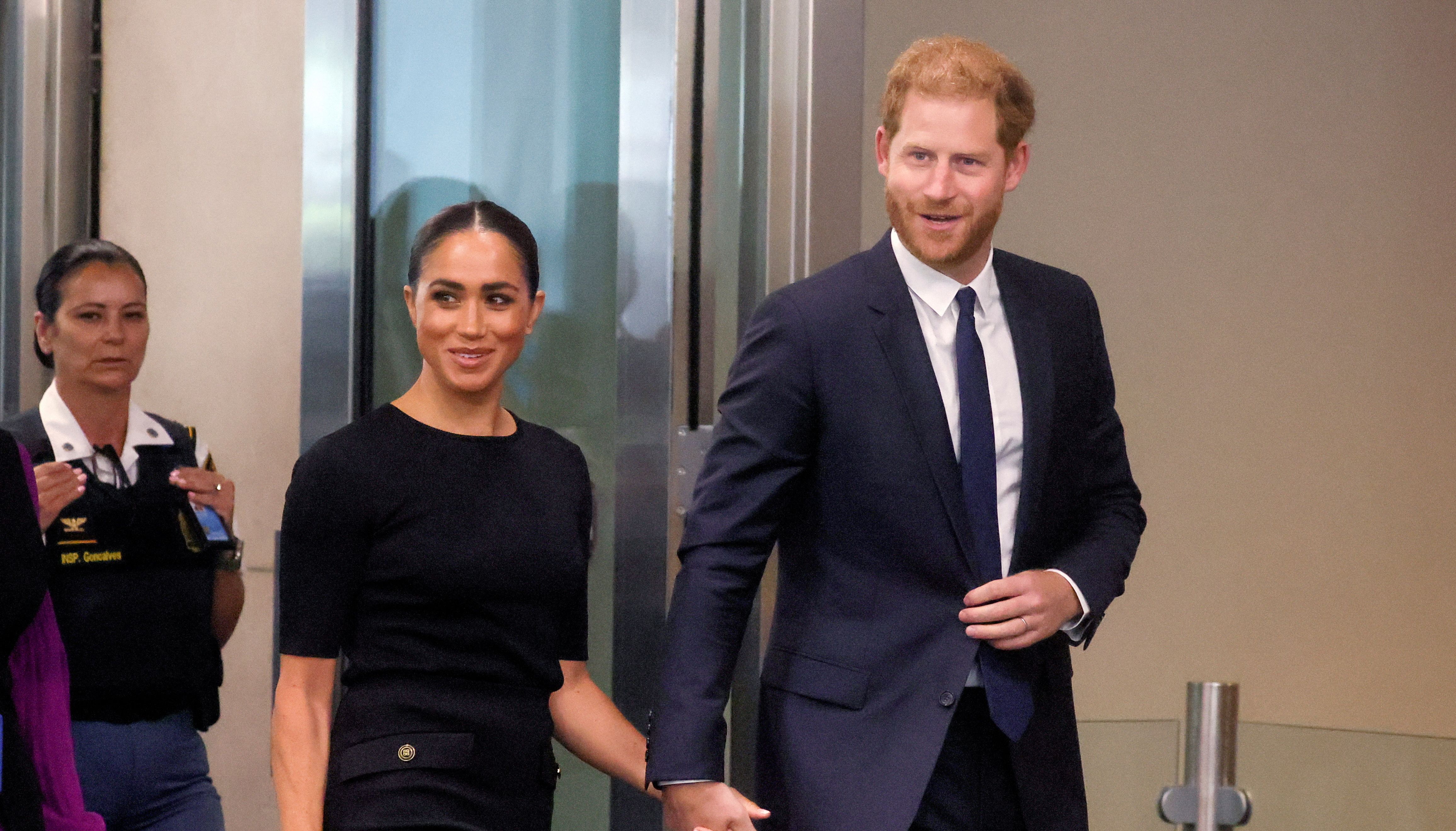 Meghan Markle and Prince Harry stepped down as working members of the Royal Family in 2020
BRENDAN MCDERMID
He continued: "I can't see the logic there for my mind.
"All focus must be on the Coronation, must be on the King and Queen.
"And I don't see why they want to risk photographs of Harry and Meghan challenging photographs of the newly crowned King and Queen on the front pages.
"It would be a major distraction."