Published: 18/09/2023
-
16:06
Meghan Markle, 42, attended the Invictus Games last week in Germany to support her husband Prince Harry, 39.
The Duchess of Sussex stunned fans with a £200,000 wardrobe - which cost over £160,000 more than her outfits at last year's games.
---
Despite the expensive price tag, Meghan did mix high street labels with higher-end designer brands.
One such outfit involved a £40 cream playsuit from Zara, which the Duchess paired with a £1,350 Celine blazer.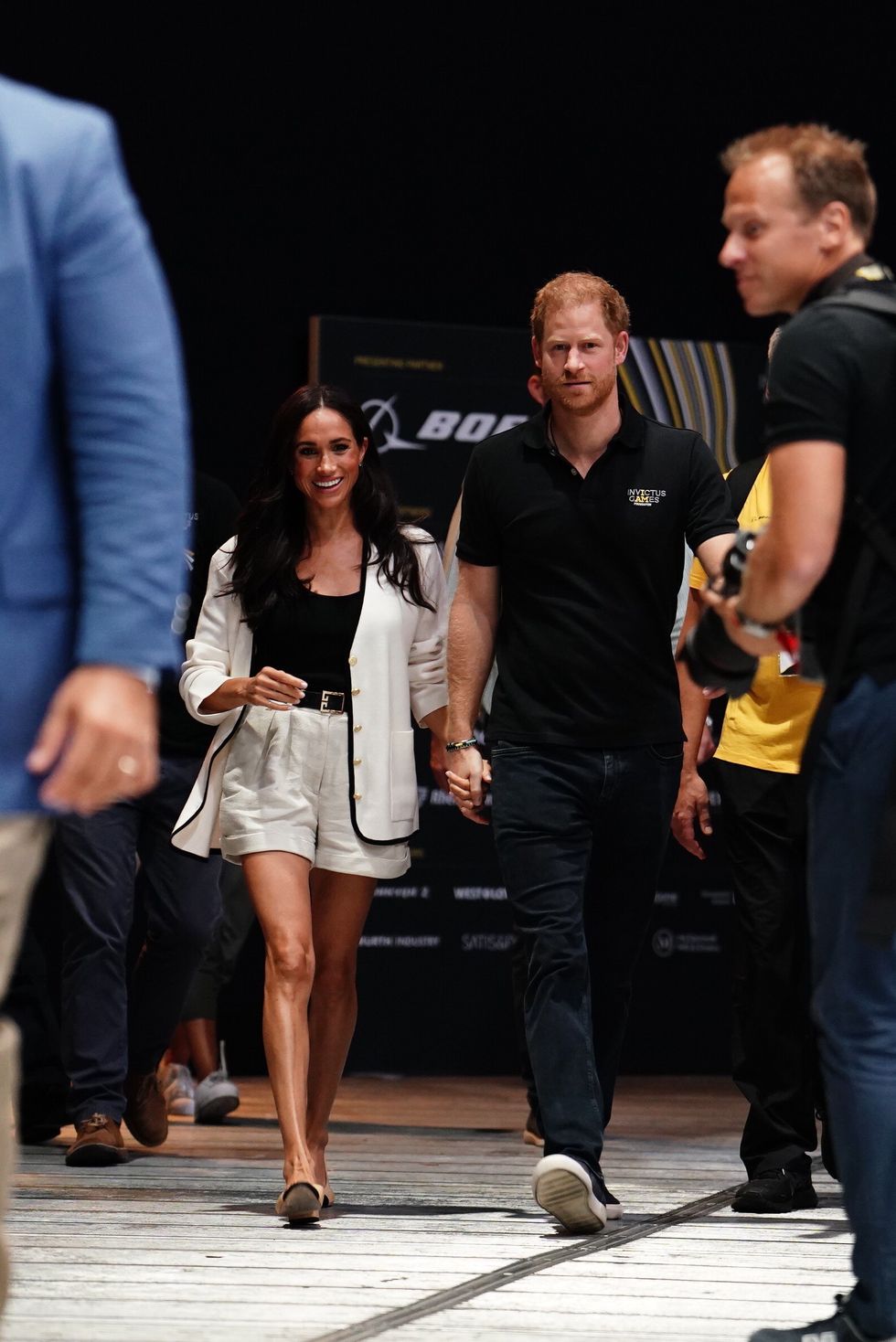 Meghan Markle and Prince Harry in Dusselforf
PA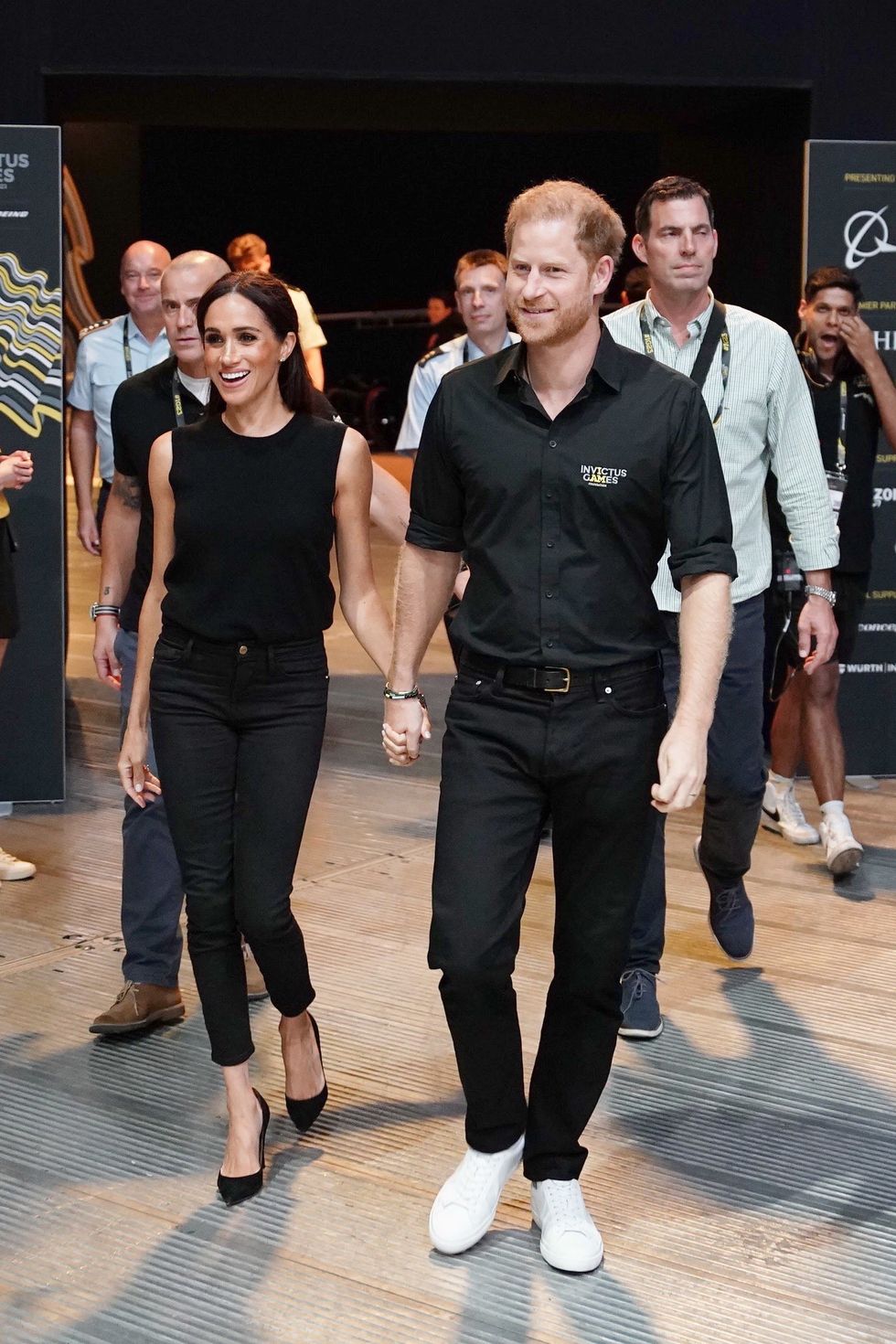 Meghan's wardrobe cost £200,000
PA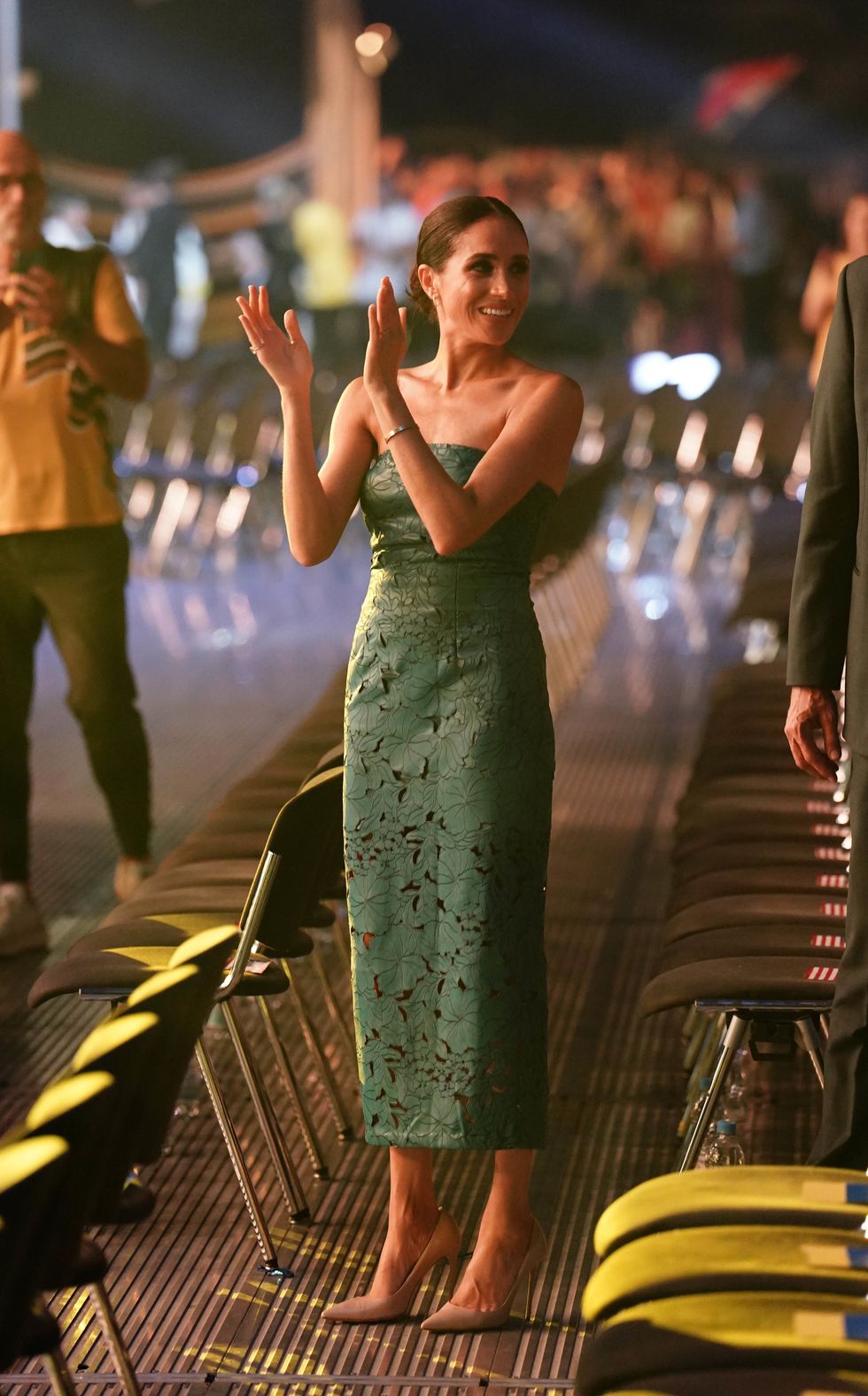 Meghan Markle at the Closing Ceremony in Germany
PA
For footwear, Meghan donned £595 Yves Saint Laurent black leather sandals.
In addition, the Duchess carried a £600 Crossover Bag in Olive Grove from Cesta Collective and £250 sunglasses from Krewe.
Meghan also wore fabulous pieces of jewellery with a hefty price tag - including £400 Bottega Veneta Chain Hoop Earrings and a £1000 Leo Zodiac Diamond Pendant from Brilliant Earth.
The Duchess later wore a sleek black dress at a delegation for the 2025 Invictus Games in Canada.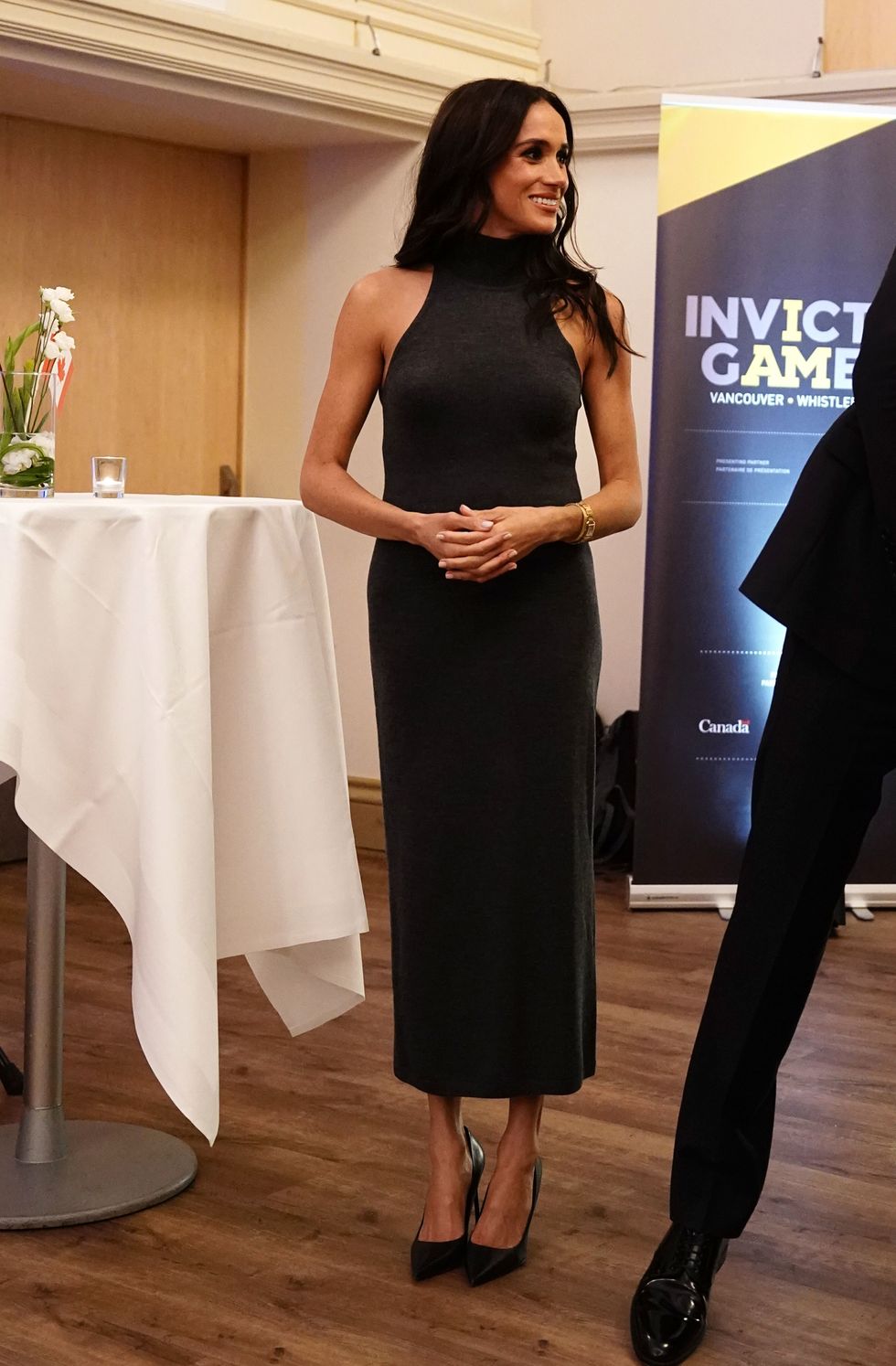 Meghan Markle wearing a sleek outfit
PA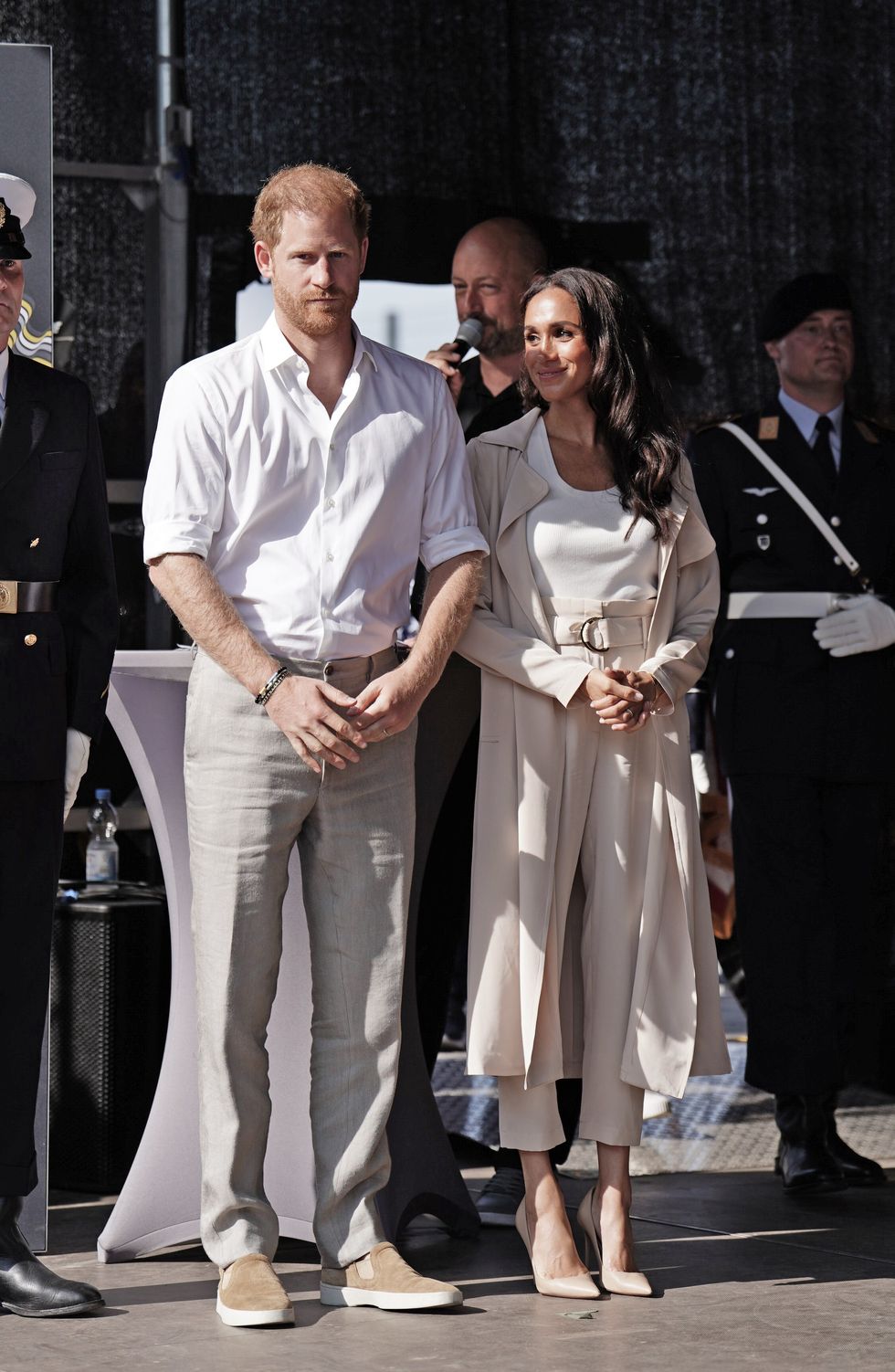 Meghan Markle looked beautiful this year
PA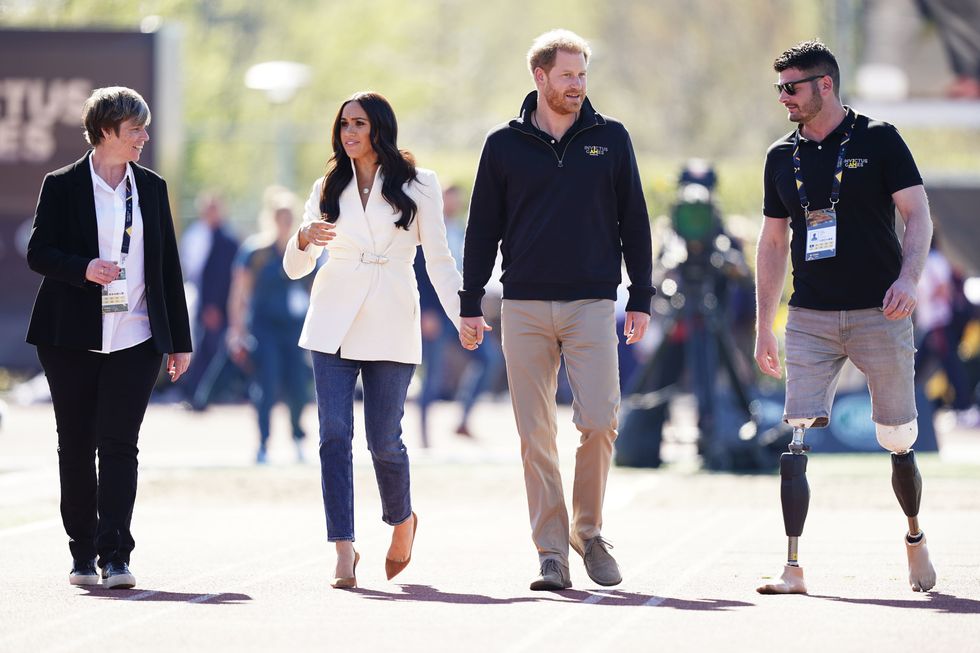 Meghan's outfits cost much less last year
PA
Meghan wore a £390 High-Neck Ribbed Wool-Blend Midi Dress in Grey from Toteme which she paired with £500 Dioressence black leather pumps.
The 42-year-old accessorised with £495 studs from Pippa Small.
One of Meghan's most exciting outfits was a £1,033 Carolina Herrera denim panel dress which she paired with beautiful Dior shoes.
The Duchess wore a £2,062 necklace from Ariel Gordon Jewellery for the occasion.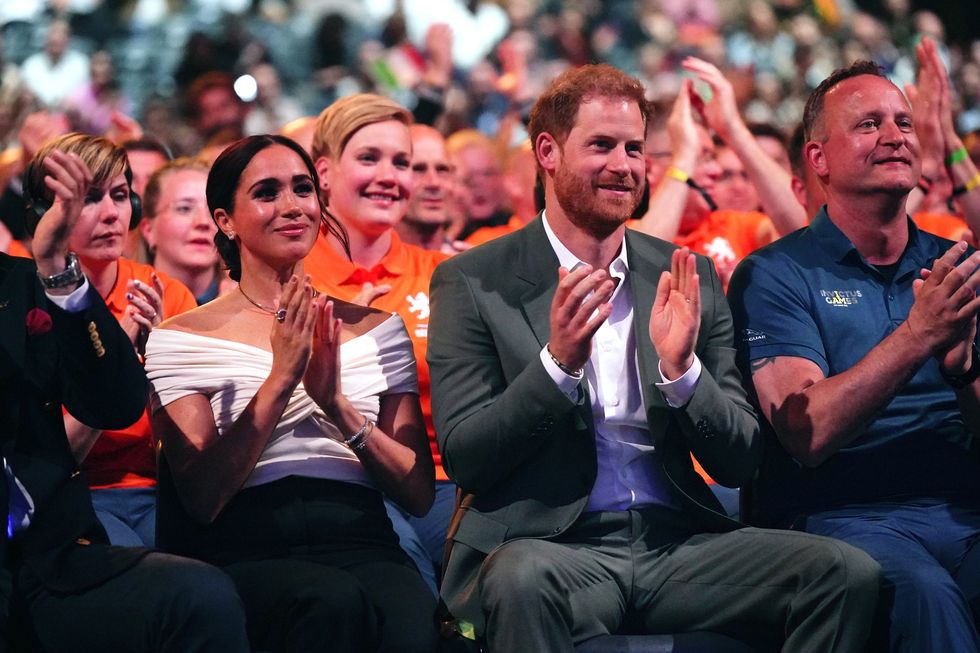 Meghan Markle in The Hague last year
PA
All together, Meghan's Invictus Games wardrobe from 2023 came to a whopping £200,000.
In comparison, last year when the Invictus Games took place in The Hague, Meghan's outfit cost just £38,000.
This time last year the Duchess wore a gobsmacking £12,800 Cartier necklace as well as a series of pinky rings totalling around £911 as she dressed for her and Prince Harry's big trip.