Published: 18/09/2023
-
13:49
Updated: 18/09/2023
-
15:01
Kate, Princess of Wales, 41, visited the Royal Naval Air Station (RNAS) Yeovilton today.
The Princess was even seen attempting a flight simulator, which certainly impressed royal fans.
---
King Charles, 74, famously went to the air station for helicopter flying training in 1974.
Kate was recently appointed Commodore-in-Chief of the Fleet Air Arm (FAA), which explains today's visit.
WATCH THE FOOTAGE FROM KATE'S VISIT BELOW:
The visit, which took place in Somerset, involved the Princess being shown the air station.
The mother of three also spent time in the traffic control tower to meet the staff.
Kate, who is very athletic, conducted training exercises with survival equipment technicians. This group ensures everyone involved in aircrew operates safely.
Prince William's wife was shown a Merlin MK4 helicopter, deployed by the Royal Marines to provide disaster relief around the world.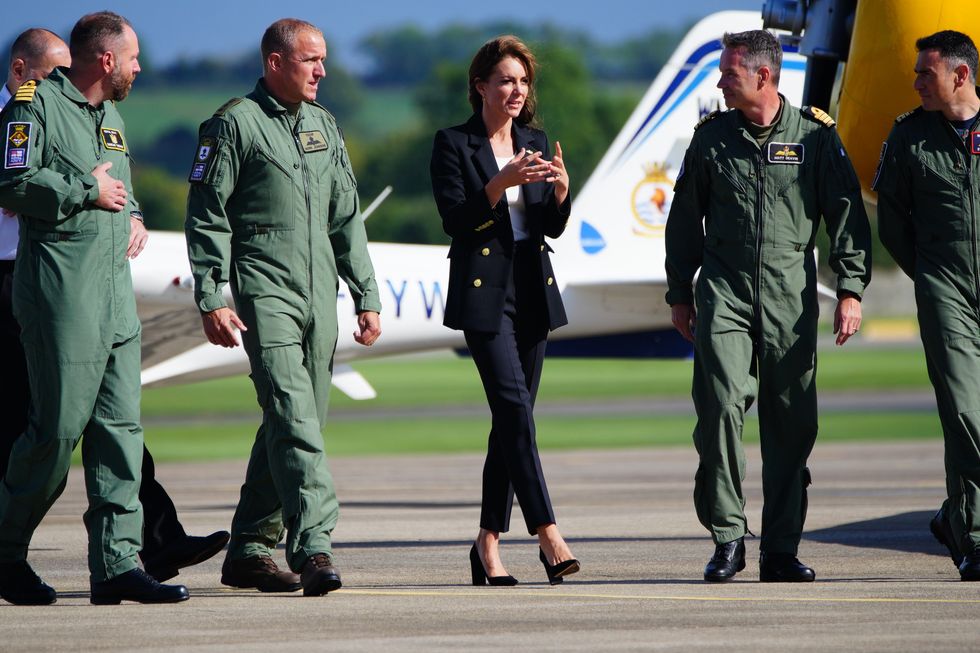 Prince William travelled to Singapore today without Kate
PA
The 41-year-old looked gorgeous as usual today wearing her Holland Cooper jacket, which she debuted at St Andrews University in May 2021.
Kate additionally wore her Kiki McDonough earrings, as well as her Gianvito Piper black heels.
To accessorise, the mother of three opted for an Anderson's Croc-effect leather belt for the occasion.
Prince William is beginning his two-day visit to New York today, in order to attend the Earthshot Prize Innovation Summit.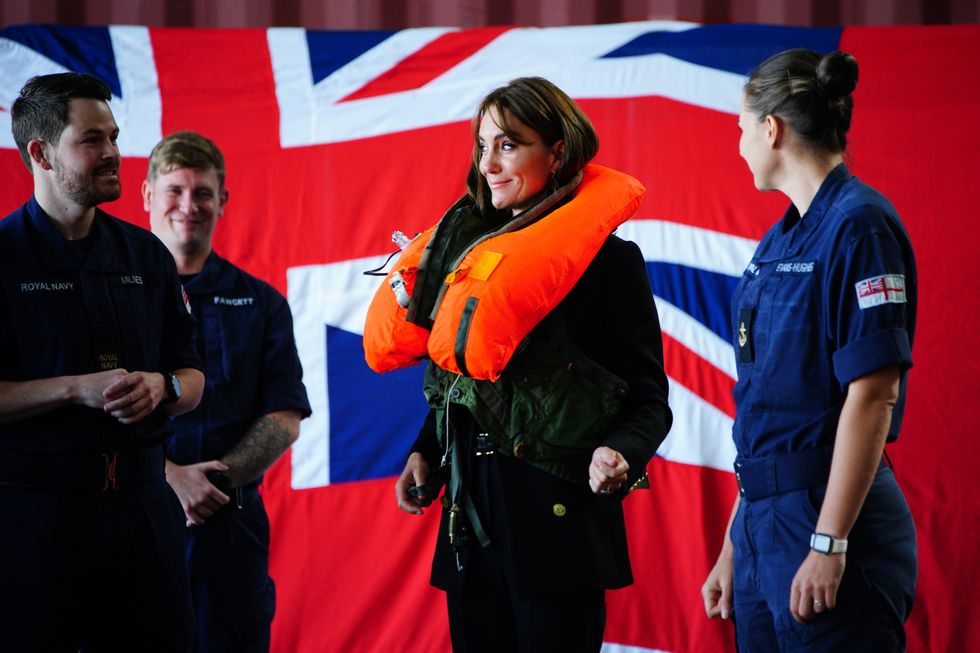 Princess Kate enjoyed all the activities in Somerset today
PA
The Prince of Wales will address delegates alongside other speakers including former New York mayor Mike Bloomberg, former New Zealand Prime Minister Dame Jacinda Ardern, and Bill Gates, the co-founder of Microsoft.
The heir to the throne is set to travel to Singapore for the third Earthshot Prize Awards ceremony on November 7.
However, Princess Kate is reportedly not planning on joining her husband of 12 years for the special occasion.
This would explain why Kate performed a solo engagement today instead of joining the Prince of Wales abroad.