Published: 16/11/2022
-
12:11
Updated: 16/11/2022
-
13:47
Angela Rayner has said Rishi Sunak is "too weak to get a grip" during a fiery Prime Minister's Questions (PMQs) with Dominic Raab.
The debate came just hours after it was announced that Mr Raab will face an investigation into two formal complaints against him after the Prime Minister agreed to his request for an independent inquiry.
---
The Deputy Prime Minister confirmed on Wednesday that two separate complaints had been made about his conduct, as he asked the Prime Minister to open an independent investigation into the allegations.
Speaking during PMQs, Ms Rayner said: "Let me get this straight, he (Mr Raab) has had to demand an investigation into himself because the Prime Minister is too weak to get a grip.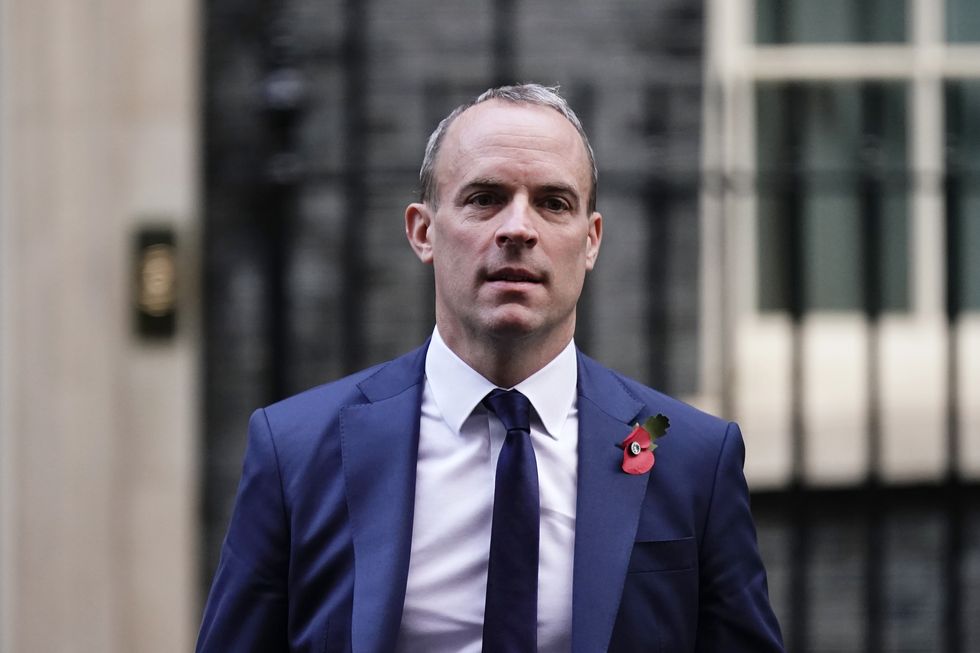 Mr Raab will face an investigation into two formal complaints against him
Aaron Chown
"A Prime Minister in office less than a month with a disgraced cabinet minister with his good wishes, the Home Secretary who breached the ministerial code and breached national security still clings on.
"And now the Prime Minister defends his deputy whose behaviour has been described as abrasive, controlling and demeaning with junior staff too scared to even enter his office.
"The Deputy Prime Minister knows his behaviour was unacceptable, so what is he still doing here?"
To which Mr Raab replied: "I'm here and happy to address any specific point she wishes to make.
"I will thoroughly rebut and refute any of the claims being made. She hasn't infact put a specific point to me.
"If she wishes to do so, i'll be very glad to address it."
Ms Rayner told the Commons earlier during PMQs: "After days of dodging and denial, this morning the Deputy Prime Minister finally acknowledged formal complaints about his misconduct, but his letter contains no hint of admission or apology.
"This is anti-bullying week. Will he apologise?"
Mr Raab replied: "She asks about the complaints, I received notification this morning, I immediately asked the Prime Minister to set up an independent inquiry into them.
"I'm confident I behaved professionally throughout but of course I will engage thoroughly and look forward to transparently addressing any claims that have been made."
Mr Raab stepped in for Mr Sunak at PMQs, with the PM away at the G20 summit in Indonesia.
While, as is accustomed when the PM is away, the opposition leader Sir Keir Starmer handed the reigns onto Ms Rayner for the questioning
Earlier on Wednesday, Mr Sunak told the Justice Secretary that "integrity, professionalism and accountability are core values of this Government" and in letter to his deputy said that an investigation was the "right course of action".
Mr Raab has been facing a series of allegations he bullied officials and deployed rude and demeaning behaviour in previous Cabinet roles.
He tweeted on Wednesday that he had "written to the Prime Minister to request an independent investigation into two formal complaints that have been made against me".
"I look forward to addressing these complaints, and continuing to serve as Deputy Prime Minister, Justice Secretary, and Lord Chancellor," he said.
Mr Sunak, who is in Indonesia at the G20 summit, appeared to continue to stand by Mr Raab, who will be in the spotlight almost immediately when he deputises for him at Prime Minister's Questions later on Wednesday.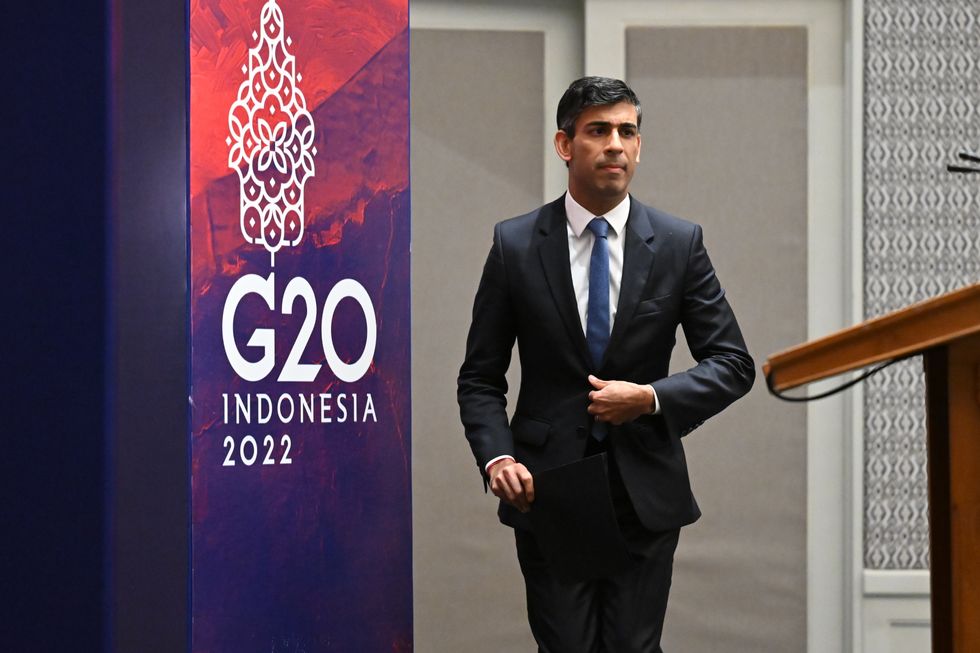 Rishi Sunak missed this week's PMQs as he is at the G20 summit in Indonesia
Leon Neal
In his letter to the Prime Minister, Mr Raab said: "I have just been notified that two separate complaints have formally been made against me, in parallel, from my time as foreign secretary and my first tenure as justice secretary, which ended in September of this year.
"I am, therefore, writing to request that you commission an independent investigation into the claims as soon as possible. I will co-operate fully and respect whatever outcome you decide."
The Conservative MP for Esher and Walton told Mr Sunak he had "never tolerated bullying, and always sought to reinforce and empower the teams of civil servants working in my respective departments".

During PMQs, Ms Rayner also told Mr Raab "every pound hidden in tax havens is a pound lost from the pockets of working families".
Labour's deputy leader said in the Commons: "The G20 is also an opportunity to work together to tackle the economic challenges we all face.
"Yet as our international allies race to crack down on multinationals using tax havens to stash profits abroad, this Government is dragging its feet to protect their profits.
"We have a budget tomorrow where it's briefed that tough choices will be impacting on families across Britain, does he accept that every pound hidden in tax havens is a pound lost from the pockets of working families?"
The Deputy Prime Minister replied: "We want people to come to this country to create the jobs and to generate the tax revenue, whether it's non-dom status, which was stricter under this Government given the changes we made than under the last Labour government, whether it's the Prime Minister's approach to big tech companies…"
He added: "We have lowered the tax gap, the difference between the tax owed and the tax raised, to the lowest level, certainly lower than under the last Labour government and we'll continue to do so."