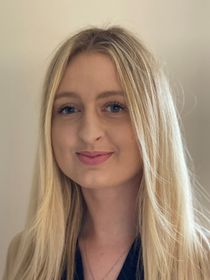 Published: 19/03/2023
-
11:54
Updated: 21/03/2023
-
10:58
Kwasi Kwarteng said that he found out via Twitter that he was being sacked as Chancellor while he was travelling to Downing Street following his disastrous mini-budget.
Speaking to Camilla Tominey on GB News, the former Chancellor admitted that his mini-budget "should have been a more methodical approach" and that not involving the Office for Budget Responsibility (OBR) was "probably a mistake".
---
Kwarteng was sacked by former Prime Minister Liz Truss after he announced a £45 billion spree of unfunded tax cuts which sent the value of the pound tumbling and pushed up mortgage rates in the autumn.
Reflecting on the outcome, the Tory politician said he "regrets what happened" but refused to apologise about the rise in mortgage rates.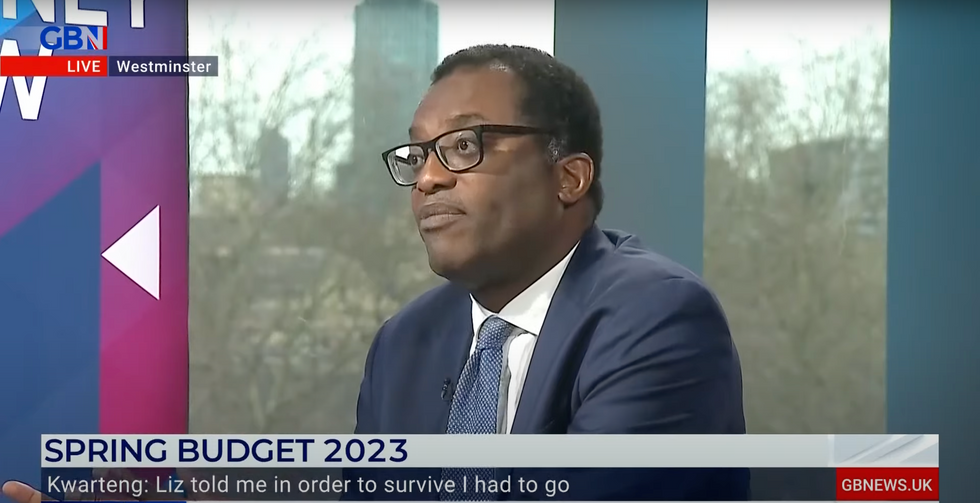 Kwasi Kwarteng said he is 'not in the business of apologising for everything'
GB News
Kwarteng said: "I'm fine actually, I look back on my time in government and I wasn't just Chancellor I was Business Secretary before that, and it was a great privilege to be in that position. I was sacked, but that's politics, there are ups and downs."
"I found out on Twitter on the way to Downing Street. That was an odd feeling because as I remember it was Steve Swinford from the Times and formerly the Telegraph.
"My special advisor said to me have you seen Steven's tweet. And I said no and she passed it on to me and said Kwasi Kwarteng has been or will be sacked. That was pretty definitive."
He added: "It was a broad aim to have a lower tax, higher more productive economy. Now that strategic goal was one that Liz had, one that I share.
"I think also Rishi Sunak and Jeremy Hunt ultimately want to see the tax burden come down. But the question is how you do that from where we are now. How do you actually get there and I think Jeremy rightly perhaps has adopted a cautious approach given what happened last winter.
"And he's also very much I think looking at the markets, looking at what Treasury officials are doing and trying to to do it in a methodical way.
"And that's where I think I and Liz got it wrong. I think we should have had a more methodical and more process driven way of getting to that strategic goal, which as you say is lower taxes and incentivising economic acts."
It comes after the head of the OBR said Jeremy Hunt engaged with the forecast-setting process more than previous chancellors.
Reacting to Hunt's Budget plans, as revealed on Wednesday, Kwarteng said: "I think it was a good budget. I know you want me to say that it was a disaster.
"I was sacked, because ultimately there was a disagreement about corporation tax. And it was felt given the market turmoil which occurred, that we had to reverse not putting it up. And of course, I disagreed with putting it up in the first place.

"What we can't do is pretend that last October didn't happen, there was an adverse reaction to the budget that I put forward; the mini budget that Liz Truss and I put forward.
"Jeremy was appointed by Liz Truss, and people forget that he was actually appointed by her. And I think he's done a good job in stabilising the situation.
He added: "I've been re-adopted and I want to continue to be an MP. But I think it's very important and I can't emphasise this enough, that when things go wrong, you have to try and work out what went wrong.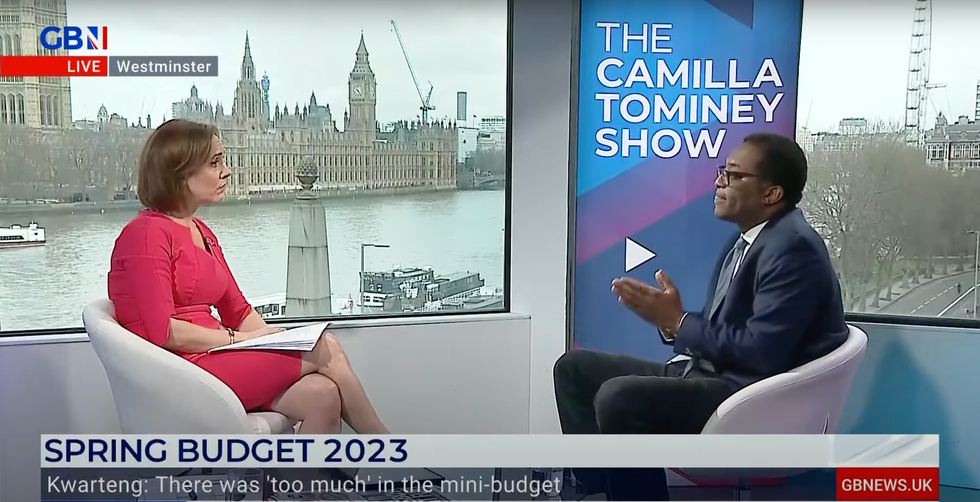 The former Chancellor admitted that his mini-budget "should have been a more methodical approach"
GB News
"You have to look at yourself and that's painful. And you have to try and see how you can improve. And looking back, I'm very much of the view that we should have taken a more methodical, even a more cautious approach, because what we were trying to do was very radical. We're trying to essentially change this high tax, low rates.
"I've said publicly, I'm not in the business of apologising for everything. I mean, if politicians apologise for everything that goes wrong, then we'll be here for the rest of time. I regret what happened.
"I think we should have been more methodical. I don't think everything I did was right. I look back and think, what could we have done better? But I'm very much trying to look forward to actually fighting for the low tax economy that I want to see."
The Camilla Tominey Show is live every Sunday from 9.30am