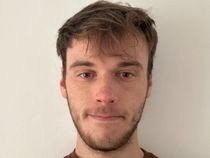 By Ben Chapman
Published: 10/03/2023
-
20:50
Updated: 11/03/2023
-
12:32
Matt Le Tissier has accused Ian Wright of being "contradictory" in his support of Gary Lineker.
The Match of the Day pundit revealed he will be missing Match of the Day as he stands in "solidarity" with presenter Gary Lineker.
---
Lineker has reportedly been asked by BBC bosses to "step away" from the show as a result of derogatory remarks made about the Government in response to their illegal migrant plan announcement.
Ex-Southampton and England footballer, Matt Le Tissier, says Ian Wright has not shown "consistency" by standing alongside his BBC colleague, as he claims the pundit failed to support him during a personal ordeal involving Sky Sports.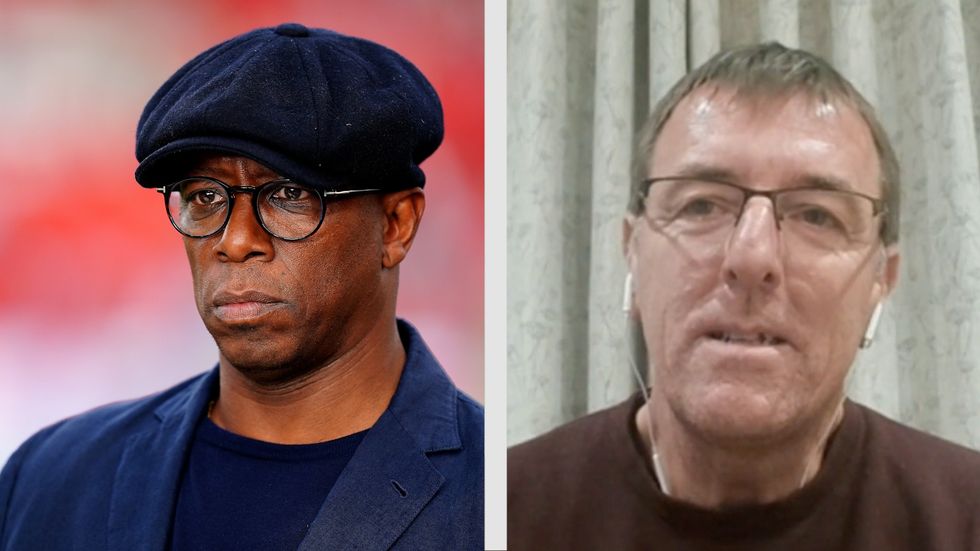 Matt Le Tissier has hit out at Ian Wright's 'contradictory' stance
PA / GB News
Matt Le Tissier was sacked alongside fellow pundits Phil Thompson, Charlie Nicholas and Tony Cottee in a major revamp by the sports broadcaster.
Speaking to GB News, the 54-year-old told Nana Akua: "It's really interesting and Ian has taken a stand there where he is standing up for his mate.
"What's really interesting is that, if you go back three years and look at the reaction Ian Wright had to the sacking of myself, Phil Thompson and Charlie Nicholas.
"You will see that reaction is completely contradictory to how he reacted to this.
"It's all very well taking this stand, but let's show a bit of consistency in this Wrighty."
Ex-Arsenal striker Ian Wright responded to the stance taken by the BBC on Lineker by tweeting: "Everybody knows what Match of the Day means to me, but I've told the BBC I won't be doing it tomorrow. Solidarity."
Ian Wright's fellow pundit, Alan Shearer, who was also due to appear on the show, has also announced his intention to snub the BBC production.
In a tweet, the ex-Newcastle striker said: "I have informed the BBC that I won't be appearing on MOTD tomorrow night."
Probed by Akua over Ian Wright's perceived inaction over his Sky Sports sacking, Le Tissier commented: "He certainly didn't stand in solidarity with the three of us.
"That's for sure, it was very much the case of old people who have had their time and it's time to move on to some younger people."
In a simple response to being asked whether the absence of the trio will bother him, Le Tissier stated: "No."
Announcing the decision regarding Lineker on Friday, a spokesperson for the BBC said the broadcaster had been "in extensive discussions with Gary and his team in recent days. We have said that we consider his recent social media activity to be a breach of our guidelines.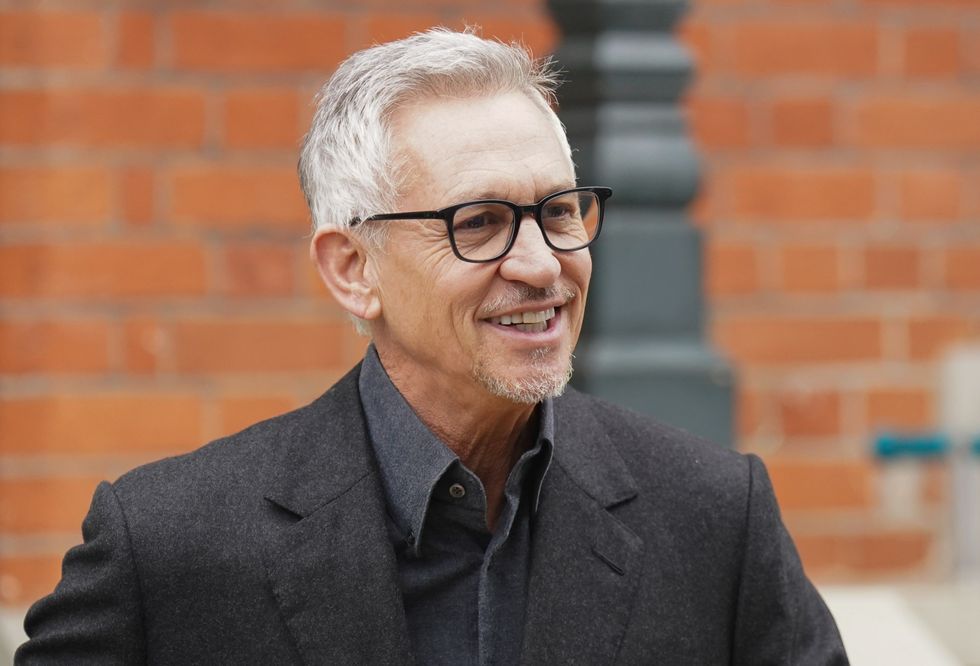 Gary Lineker has been suspended from presenting BBC's Match of the DayPA
"The BBC has decided that he will step back from presenting Match Of The Day until we've got an agreed and clear position on his use of social media.
"When it comes to leading our football and sports coverage, Gary is second to none.
"We have never said that Gary should be an opinion-free zone, or that he can't have a view on issues that matter to him, but we have said that he should keep well away from taking sides on party political issues or political controversies."
It is not yet clear who will stand in for him during Saturday's edition of Match Of The Day.
The row was sparked by Lineker's response on Twitter to a Home Office video in which Home Secretary Suella Braverman unveiled the Government's plans to stop migrants crossing the Channel on small boats.
The ex-England striker wrote: "There is no huge influx. We take far fewer refugees than other major European countries.
"This is just an immeasurably cruel policy directed at the most vulnerable people in language that is not dissimilar to that used by Germany in the '30s."