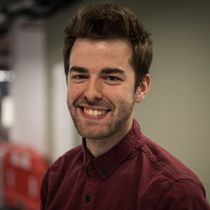 By Carl Bennett
Published: 08/05/2022
-
12:05
Updated: 14/02/2023
-
11:32
Ukraine's President Volodymyr Zelenskyy said on Sunday evil has returned to Ukraine as he gave an emotional address for Victory Day, when Europe commemorates the formal surrender of Germany to the Allies in World War Two.
The life that soldiers fought for in that war came to an end on February 24 when Russian forces invaded, he said in a video message.
---
"The evil has returned. Again!" Zelenskyy said. "In a different form, under different slogans, but for the same purpose."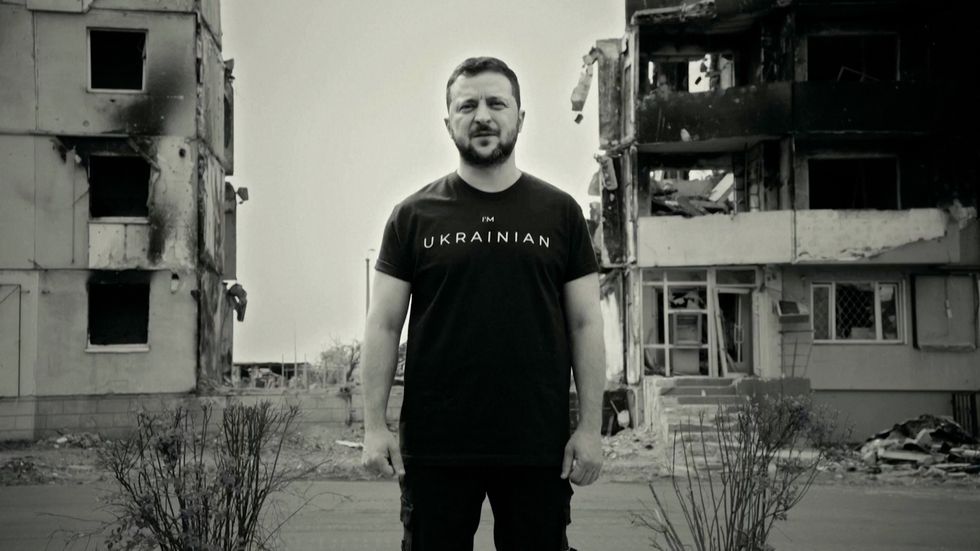 Zelenskyy says 'evil has returned' on World War Two anniversary
Ukrainian Presidential Press Service
But he said Ukraine and its allies will win.
"No evil can escape responsibility, it cannot hide in a bunker," he added.
Nazi leader Adolf Hitler spent the last days of his life in a bunker in Berlin where he committed suicide in the final days of the war.
Moscow calls its actions since February 24 a "special military operation" to disarm Ukraine and rid it what it calls "Nazis" and anti-Russian nationalism fomented by the West. Ukraine and the West say Russia launched an unprovoked war of aggression.
The invasion in Ukraine has killed thousands and displaced nearly 10 million people. It has left Russia in the grip of tough Western sanctions, and has raised fears of a wider confrontation between Russia and the West.
In Russia, Victory Day on May 9 is one of the country's most important national events - a remembrance of the enormous sacrifices made by the Soviet Union in defeating Nazi Germany.
In the video message, President Zelenskyy said: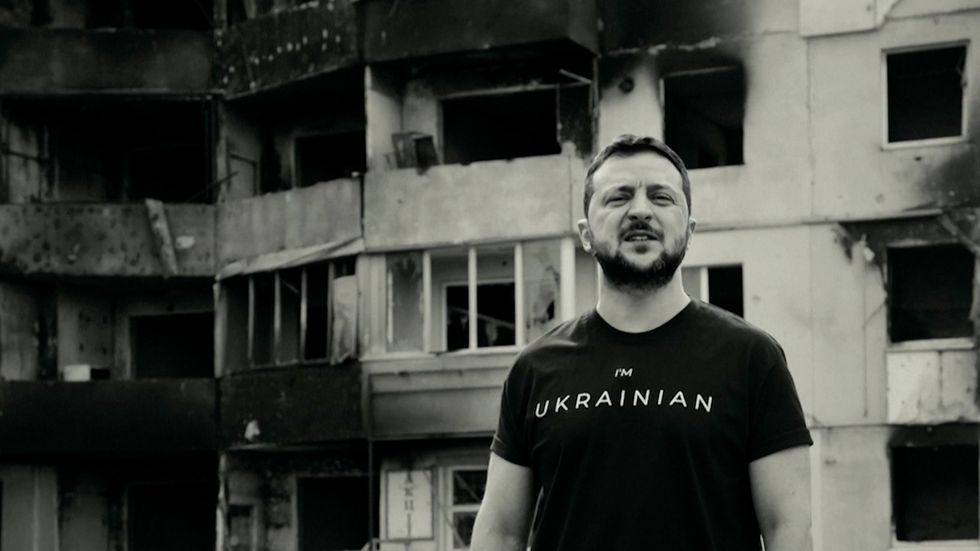 Zelenskyy says 'evil has returned' on World War Two anniversary
Ukrainian Presidential Press Service
"We have not withstood even a century. Our 'Never again' lasted for only 77 years. We missed the evil. It was reborn. Again and now! This is understood by all countries and nations who support Ukraine today. And despite the new mask of the beast, they recognised him. Because, unlike some, they remember what our ancestors fought for and against.
"Unfortunately, there are those who, having survived all these crimes, having lost millions of people who fought for victory and gained it, have desecrated the memory of them and their feat today. The one who allowed the shelling of the cities of Ukraine carried out from his land. The cities that, along with our ancestors, were liberated by his ancestors too. The one who spat in the face of his "Immortal Regiment," placing torturers from Bucha next to it. And challenged all mankind. But forgot the main thing: any evil always ends the same - it ends.
"No evil can escape responsibility. It cannot hide in a bunker. There will be no stone left of it. So we will overcome everything. And we know this for sure, because our military and all our people are descendants of those who overcame Nazism. So they will win again. And there will be peace again. Finally again!"