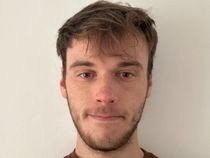 By Ben Chapman
Published: 21/02/2023
-
17:36
Updated: 09/03/2023
-
11:25
Woke scientists are calling for the introduction of "meat-shaming" labels on products in a bid to deter shoppers from buying animal-based foods.
A study from the Delft University of Technology in the Netherlands have suggested including sad images of animals with messages such as "animals suffer when you eat meat".
---
The potential move has been likened to what we have grown accustomed to with cigarette packets, which are now adorned with images of black lungs and rotting teeth.
The authors of the study commented: "Meat-shaming messages trigger shame but also other negative emotions that translate into reduced purchase intentions.
"Our analyses show that adding a stick to a meat package, warning potential customers about the negative consequences of their purchase, may be an effective way to influence buyers' behaviour."
Three experiments were carried out where they looked to make consumers "experience negative emotions and ultimately change their behaviour".
The first experiment saw 161 volunteers shown one of two images of a packet of chicken breasts, one with a warning sticker slapped on.
Two battery chickens behind the bars of a cage were shown on the sticker, accompanied by the message "eating meat makes animals suffer".
Participants were then asked how likely they would be to buy the product, as well as their emotional response, whether it would impact their future buying habits and how often they ate meat.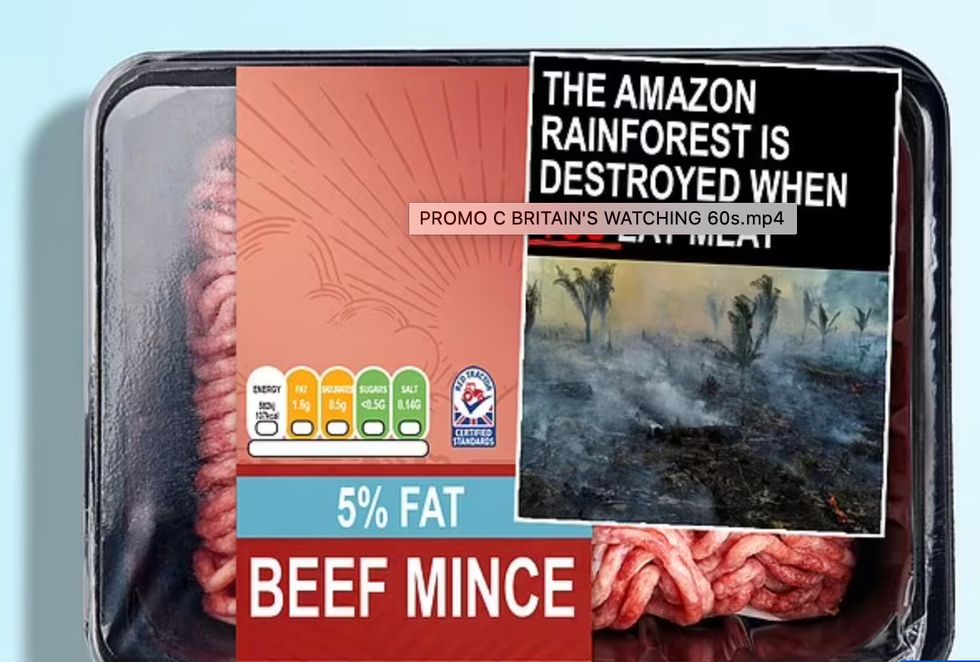 Could warnings on meat products be the future?
Image: Delft University of Technology
The second study saw 483 volunteers shown packets of meat with one of six different meat-shaming labels.
Each had an image and a message, with two related to animal welfare, two related to environmental damage and two health-related.
A personal message was emblazoned across each image, with sentiments including: "By eating meat, you destroy the Amazon rainforest!"
Similarly to the first study, participants were then questioned on their responses to the labels.
The study found that the type of consequences highlighted did not impact the extent to which a consumer was discouraged to buy meat.
Participants were also not affected differently by whether the message was framed in a personal or informational manner.
The health-related message, however, gave less of an emotional response than the others.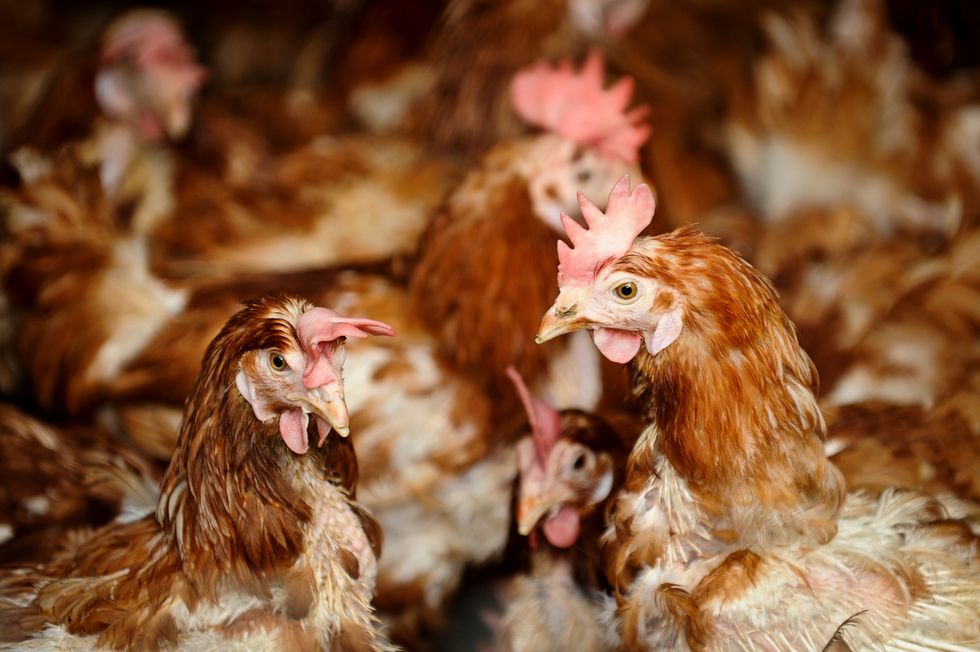 Animal rights activists have hit out at the treatment of battery hens
Ben Birchall
The "higher levels of guilt and shame" prompted by environmental and animal messages are due to the fact they are "concrete and easy to image" according to the researchers.
Health impacts, however, are considered "rather abstract and long-term".
563 Participants were shown one of six labels and told them they had been created by United Nations, Greenpeace or private nutritionist Green Eats.
However the source did not result in much difference to a warning label's effectiveness.
The authors wrote: "This might be explainable by consumers simply using the logo of an organisation they deem reliable as a peripheral cue, without properly processing the content of the message.
"The organisation's label may unintentionally have a halo effect and function as an endorsement rather than a warning sign."
The investigation concluded that emotional warning messages regarding the negative impacts of eating meat on animal welfare and the environment could have an impact on consumer habits when it comes to buying meat products.