By Max Parry
Published: 01/12/2021
-
19:59
Updated: 14/02/2023
-
11:27
In a world exclusive interview with GB News, former President Donald Trump told Nigel Farage he thinks world leaders' promises to achieve net zero carbon emissions are 'ridiculous.'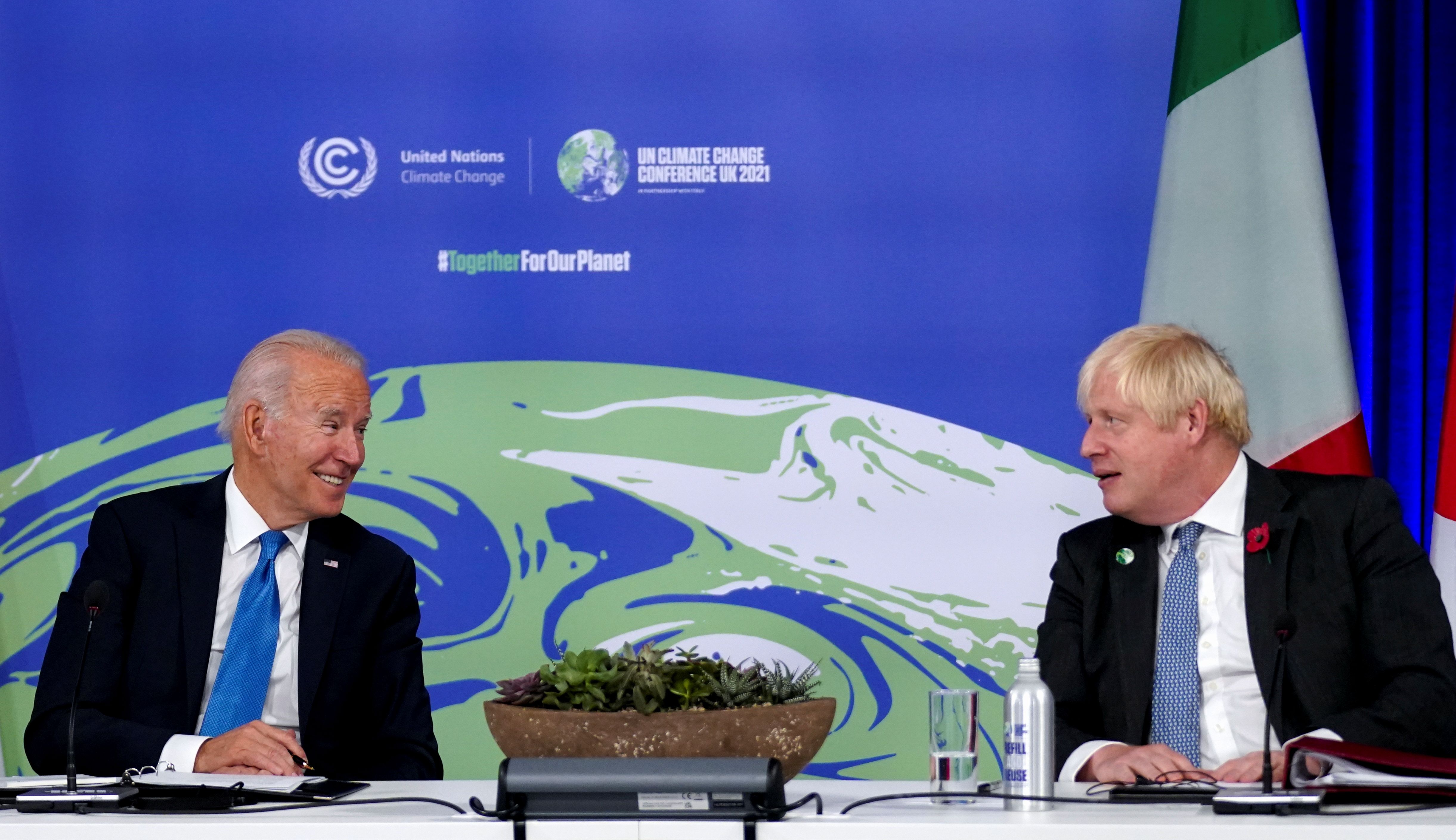 U.S. President Joe Biden and Boris Johnson at COP26.
KEVIN LAMARQUE
---
The 45th US President said: 'I think the carbon taxes that they want to put on countries and people and companies, I think it's ridiculous.
'And look, we have in our case liquid gold - they're taking it away from us by not letting us use it.
'And natural gas is very clean, it works out very well.
'You have clean coal even.
Mr Trump continued: 'We have resources in the US that are incredible and the enemy is making us feel badly about it and taking it away, putting our companies at a big disadvantage.
'We were at a position the likes of which we've never seen just a year ago and now people can't get gasoline for their car or if they do they have to pay so much - it's very sad.'
The former President then attacked the Westminster Government's pursuit of net zero.
'In your country [the UK], which I do know something about… I see what they're [the Westminster Government] doing and I think they're making a tremendous mistake.'
In 2019 Mr Trump notified the UN that the US was withdrawing from the Paris Climate Accord struck in 2015.
The accord committed the US and 187 other countries to keep global warming below 2C, while also pursuing the more radical target of 1.5C of warming.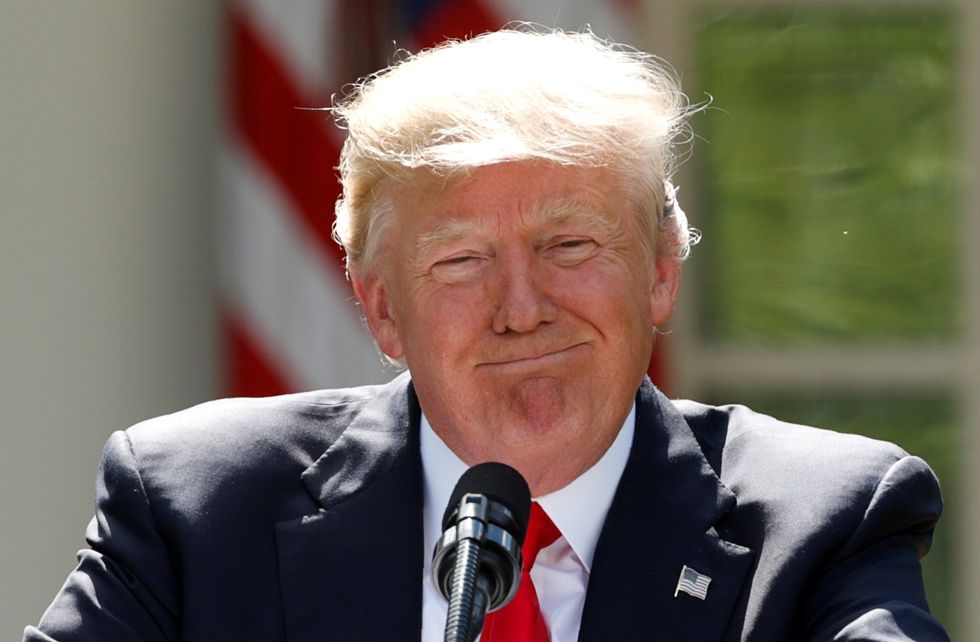 U.S. President Donald Trump pauses as he announces his decision that the United States will withdraw from the landmark Paris Climate Agreement, in the Rose Garden of the White House.
KEVIN LAMARQUE
Mr Trump explained the decision to pull out of the Paris Agreement, saying: 'As President, I can put no other consideration above the wellbeing of American citizens.
'The Paris Climate Accord is simply the latest example of Washington entering into an agreement that disadvantages the United States to the exclusive benefit of other countries.'
Prime Minister Boris Johnson, in a speech to the COP26 climate conference in Glasgow, asked world leaders to keep the commitments made in Paris 'alive.'
Mr Johnson has said that he wants the UK to become the 'Saudi Arabia of wind [energy].'
Moreover, in October 2021, he published a ten-point plan to kickstart further 'green investment' in the UK.