By Anna Fox
Published: 04/07/2022
-
22:41
Updated: 14/02/2023
-
10:53
GB News Presenter Nigel Farage slammed Former Labour Prime Minister Tony Blair as "extremely unpopular with the British public" following a discussion with Dan Wootton about his involvement in the Labour Party behind the scenes.
Commenting on Sir Keir Starmer's five-point plan to tackle Brexit, Nigel slammed the Labour leader's ambitions, stating how it was "unlikely Labour could win an outright majority".
---
Nigel added: "They will of course have to go into bed with the liberal democrats and the SNP too. Both of whom want to rejoin the single market
"So he can say what he wants today, but the political reality of putting together a government is very different."
Progressing the debate onto Former Labour Prime Minister, Tony Blair, and his fierce opposition to Brexit, Nigel acknowledged his "very successful career on the global stage".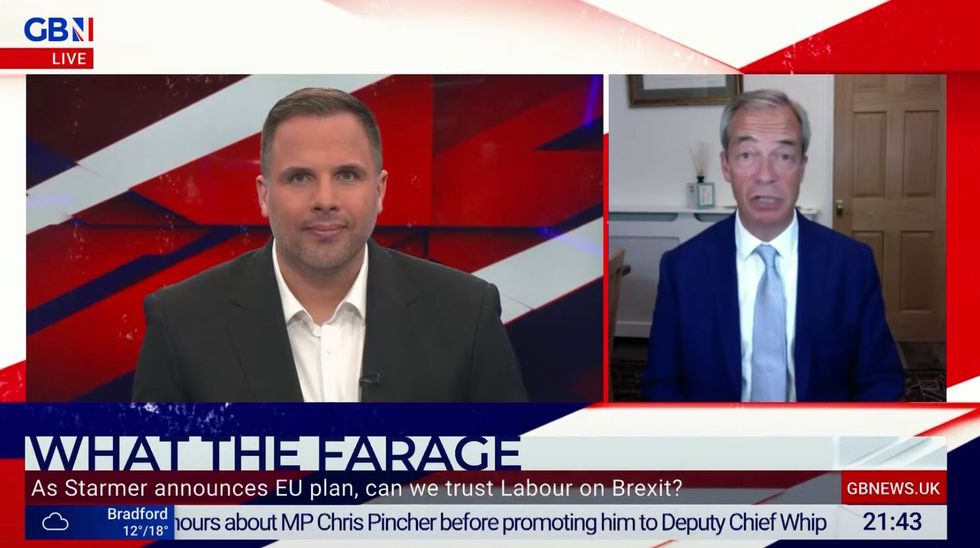 Nigel and Dan Wootton discuss Keir Starmer's EU plan
GB NEWS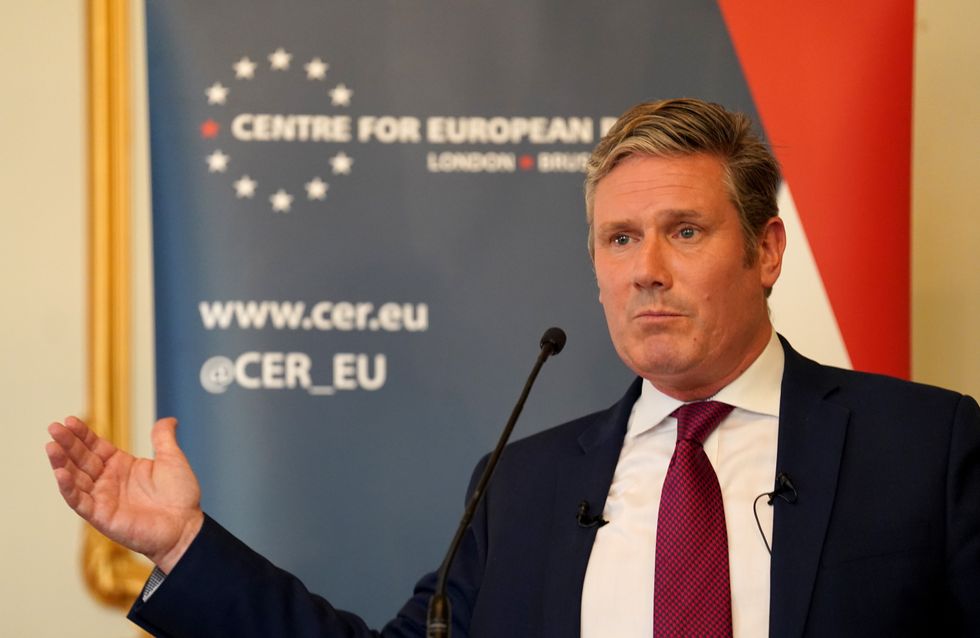 Labour leader Sir Keir Starmer, speaking at the Centre for European Reform in London
Stefan Rousseau
Discussing the Former Labour Prime Minister's popularity in recent years, Nigel said: "His political stock in the UK is pretty low" apart from his recent London conference - "Future of Britain" - where he "can be popular amongst that group".
Emphasising his belief that Mr Blair is not favoured by the British public, the former UKIP leader said: "He is extremely unpopular with the British public."
The comments follow a speech from current Labour leader Sir Keir Starmer earlier today, where he outlined his new five-point plan to deliver Brexit.
In a speech to the Centre for European Reform, the Labour leader ruled out rejoining the EU or single market if Labour comes to power, insisting such moves would sow further division in Britain.
Sir Keir said the UK would not join a customs union under his party's leadership, as he set out a five-point plan to "make Brexit work".
He said Labour is "claiming the centre ground of British politics once again", not from a "mushy place of compromise", but driven by "purpose" and "optimism".
Dan Wootton slammed comments from Benjamin Butterworth GB NEWS
He added how he would say more about how it intends to get the country's economy growing again "in the weeks and months to come", but the first step is to make a success of leaving the EU.
Nigel added how if the Labour leader was to turn against the promises outline in his five-point plan, he would have "sunk in the redwall".
Sir Keirs speech falls in the wake of a fierce row over the Government's plans to overwrite parts of the Northern Ireland Protocol to allay concerns over its impact on the UK.
Legislation to give ministers the necessary powers to see this through cleared its first Commons hurdle last week, with no Tory MPs voting against it despite warnings the plans are illegal.
Speaking in the House of Commons on Monday, Mr Johnson claimed few global leaders raised the issue of the post-Brexit treaty with him at recent summits.