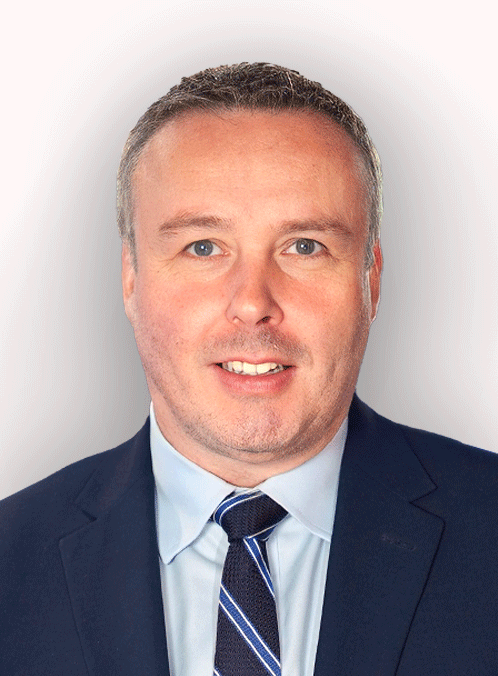 By Mark White
Published: 14/07/2022
-
11:18
Updated: 14/07/2022
-
12:44
Three men, alleged to be 'leading members' of an organised crime gang, have been charged with people smuggling offences.
The men were among four people arrested in raids by National Crime Agency officers in east London and Essex on Tuesday morning.
---
Najib Khan, 37, from Ilford, Arshad Hussain, 42, from Walthamstow and a 39-year-old man from Dagenham, who cannot be named for legal reasons, are appearing before Reading Magistrates' Court today.
The fourth man detained during Tuesday's raids has been released under investigation.
The arrests were made as part of a National Crime Agency investigation into a network suspected of smuggling migrants intio the UK in the back of lorries.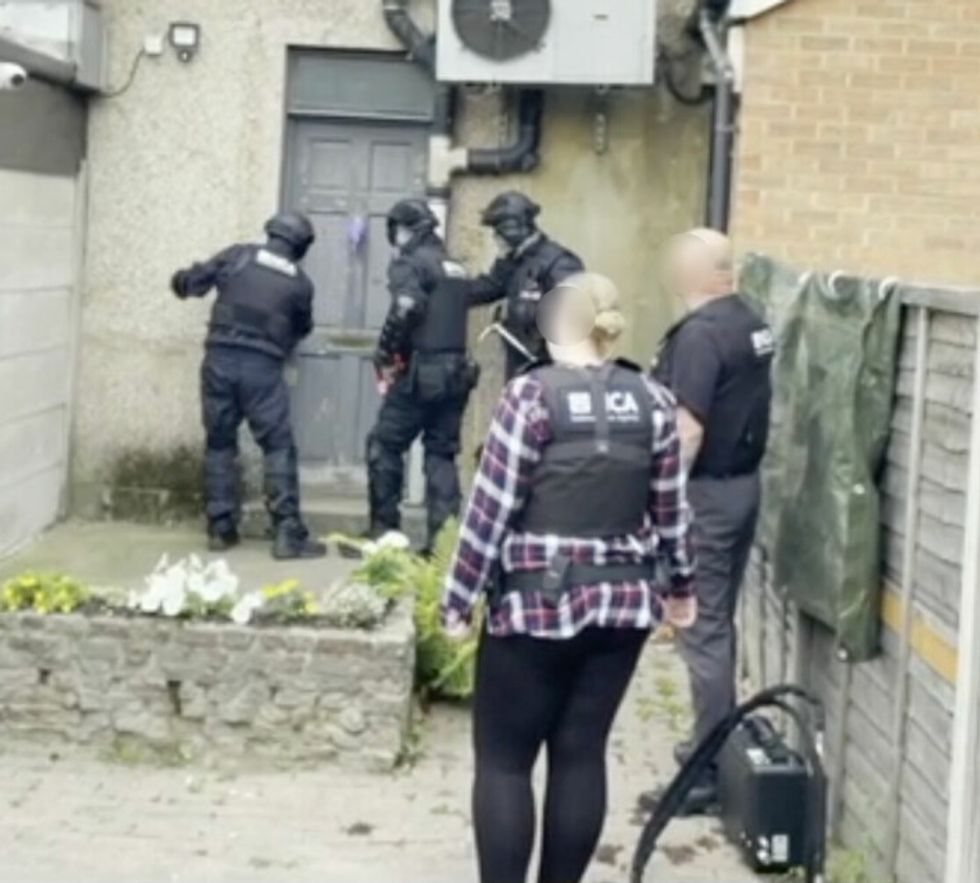 NCA officers during the raid
NCA
In a separate development, a man has been arrested as part of a multi-national operation, which saw 39 people detained in four countries last week.
Law enforcement agencies in France, Germany, the Netherlands and the UK searched 50 separate addresses in a series of coordinated raids.
Kaiwan Poore, a 37-year-old Iranian-born UK national was detained by police at Manchester Airport yesterday before he could board a flight to Turkey.
He had been listed as wanted by the National Crime Agency, who were working with law enforcement agencies in France to track him down.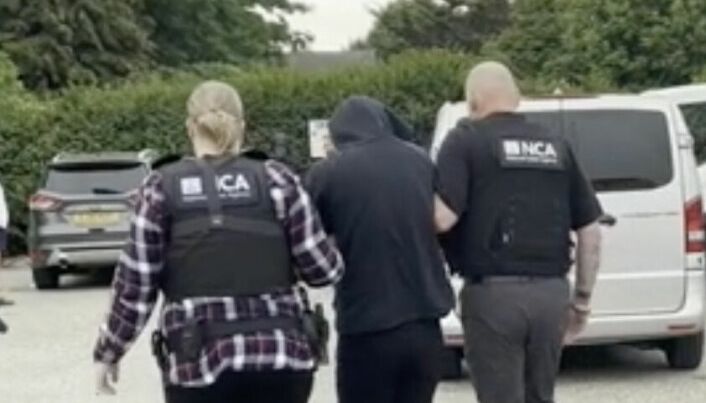 NCA officers during the raid
NCA
French prosecutors accuse him of being part of an organised crime network involved in the smuggling of people into the UK.
Authorities say Poore is thought to have arrived in the UK from Germany a day before last week's anti-smuggling raids.
Extradition proceedings will begin at a hearing at Westminster magistrates court today.
The NCA's Deputy Director Jacque Beer said: "The investigation into this suspected criminal group has involved law enforcement in the UK, France, Belgium, the Netherlands and Germany.
"It is targeting criminal networks alleged to have used small boats to smuggle up to 10,000 people in the UK.
"Our work to curtail the activities of these gangs continues, and working with our European partners we are determined to do all we can to disrupt them and bring them justice."
135 small boats were seized during last week's raids, along with 45 outboard motors and 1,200 lifejackets.
Authorities said the raids would likely have a short term impact on the number of people crossing the Channel, as smuggling gangs tried to source a new supply of boats.
However, since the raids on July 5 more than 1,300 people have crossed the English Channel in dozens of small boats.