Published: 21/07/2022
-
16:35
Updated: 14/02/2023
-
10:48
Ten British child sex offenders travelled to Poland in the first few weeks of the Russian invasion of Ukraine under the guise of providing humanitarian assistance to refugees, the National Crime Agency (NCA) has said.
All 10 were found, interviewed by Polish authorities, and subsequently removed from the country.
---
The Russian invasion in February forced millions of Ukrainians to flee their homes to seek sanctuary in neighbouring countries and further afield, prompting concerns they could fall victim to human traffickers and child abusers.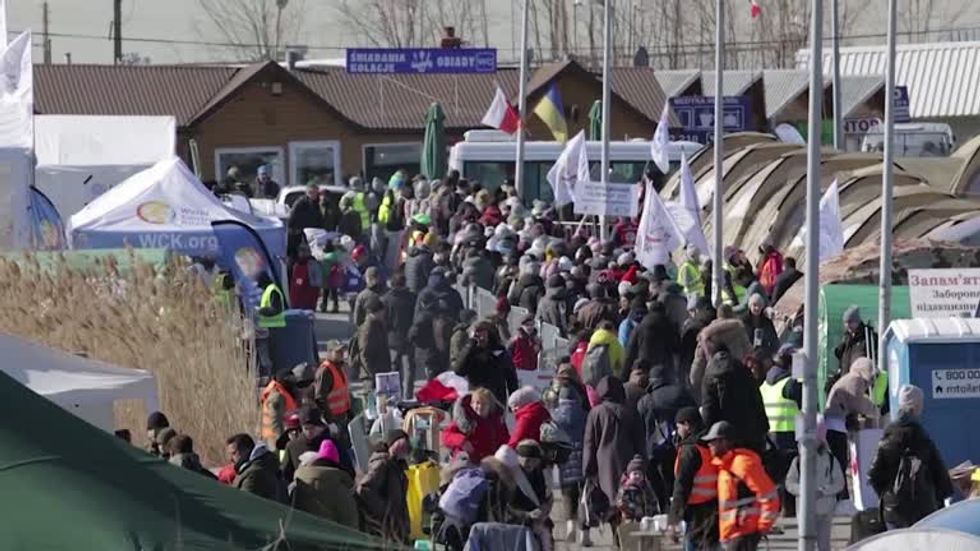 Refugees attempting to cross into the Poland
Reuters
An NCA spokesman said the invasion presented multiple dangers to vulnerable people at the hands of criminals.
He said: "It is no coincidence, I think, that somewhere in the region of 10 known British child sex offenders travelled to Poland in the first six weeks after the invasion of Ukraine, allegedly to provide humanitarian assistance."
Child sexual abusers ordinarily have to inform their local police force of any intention to travel, and declare their status on entry to their destination country.
The NCA said "invariably" this did not happen.
The agency then provided intelligence to Polish immigration and law enforcement, and all 10 were subsequently ordered to leave.
"They are no longer in Poland," the spokesman said.
He described Poland as the "primary" destination for British sex offenders in the immediate aftermath of the Russian invasion, although others travelled elsewhere.