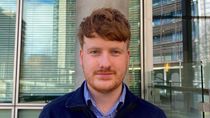 Published: 17/01/2022
-
05:22
Updated: 17/01/2022
-
05:23
Brexit has triggered a record number of applications for trademarks in the UK, leading to an increase in waiting times for approval, according to a new report.
There were 195,000 registrations in the year to last October, up by 54% from the previous 12 months, said intellectual property law firm Mathys & Squire.
---
Since January 2021, the UK is no longer part of the European trademark regime, meaning that any business looking to trademark a brand or logo across Europe has to make a separate application in the UK, said the report.
Waiting times for trademark applications reached three to four months in the early part of 2021, up from the usual couple of weeks, it was indicated.
Gary Johnston of Mathys & Squire, said: "The Brexit-fuelled rush to file trademarks and appoint UK attorneys in 2021 has been unlike anything we've ever seen in the UK.
"Businesses from around the world have been forced to spend much more time and money on protecting their intellectual property separately in the UK. UK businesses have had exactly the same problem with their European IP.
"We've been tremendously busy filing applications for UK businesses in Europe too.
"This huge volume of filings is unlikely to go away. Now we have left the European trademark regime, this is the level of activity we can expect in the future."