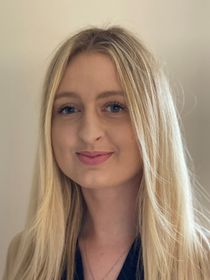 Published: 26/07/2023
-
18:57
Updated: 26/07/2023
-
19:47
Sinead O'Connor has died at the age of 56 - just 18 months after son's tragic death.
The Irish singer rose to fame in 1990 after releasing her cover of Prince's Nothing Compares 2 U.
---
In her final social media post, O'Connor tweeted a picture of her late son and wrote: "Been living as undead night creature since. He was the love of my life, the lamp of my soul.
"We were one soul in two halves. He was the only person who ever loved me unconditionally. I am lost in the bardo without him."
It comes a year after the mother-of-four's son Shane, 17, took his own life in January 2022 after escaping hospital while on suicide watch.
The musician, who changed her name to Shuhada' Sadaqat in 2018 when she converted to Islam, said at the time he was "the light of her life".
O'Connor was just eight-years-old when her parents divorced, a time she claims that she was physically abused - detailed in her song "Fire on Babylon".
Since then she has been a huge advocate on behalf of abused children.
She found music after being placed in a Magdalene Asylum for 18 months following a spate of shoplifting and truancy issues.
After signing with Ensign Records she released her first album, I Do Not Want What I Haven't Got in 1990, which sold more than seven million copies and included her breakthrough hit Nothing Compares 2 U.
The singer released 10 studio albums throughout her career, and Nothing Compares 2 U was named the number one world single in 1990 by the Billboard Music Awards.
She was well known for her shaved head and outspoken views on religion, sex, feminism and war.
Tributes have flooded in for the much-loved singer after her death was announced.
Comedian Dara O'Briain was one of the first to Tweet about O'Connor, saying: "Ah s****, Sinead O'Connor has died. That's just very sad news. Poor thing. I hope she realised how much love there was for her."