Published: 14/04/2022
-
17:57
Updated: 14/02/2023
-
11:48
The first images of Aiden Aslin captured by Russian forces after fighting for Ukraine have emerged.
Images have been released of the Brit from Newark, Nottinghamshire captured while fighting for Ukraine.
---
Aiden Aslin, 28, joined the Ukrainian marines in 2018 and had been fighting with his unit in the besieged southeastern city of Mariupol.
But Mr Aslin and the rest of his troops were forced to surrender to the Russian earlier this week after running out of food and ammunition.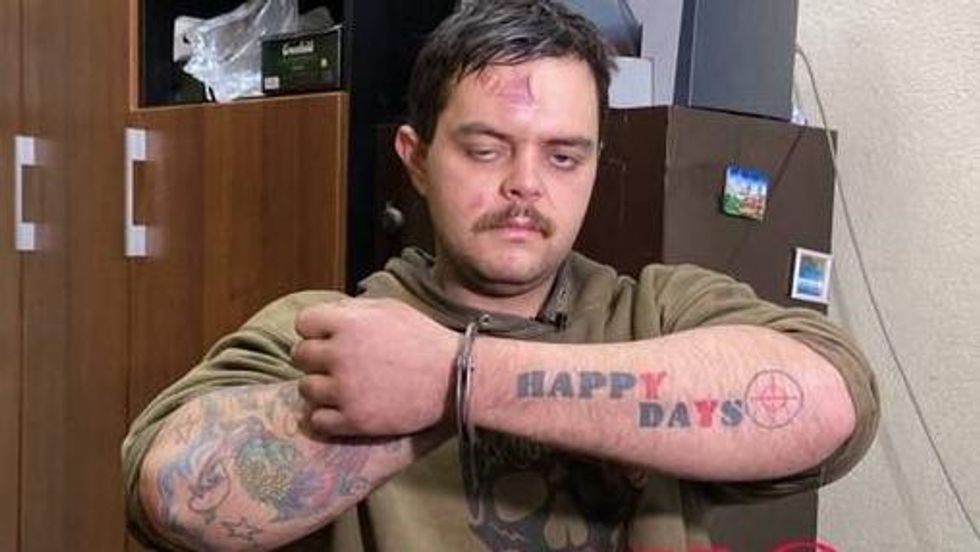 Aiden Aslin in handcuffs
Twitter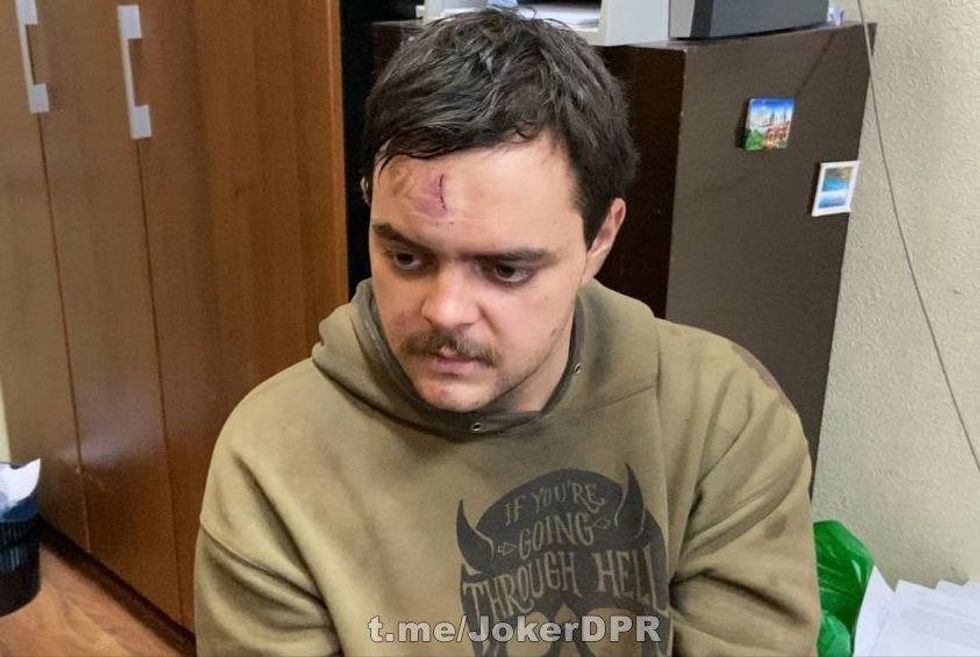 Mr Aslin also had visible injuries to his face
Twitter
And now pictures have emerged of the Englishman with cuts to his face and his wrists in handcuffs.
The images were seemingly verified by his Twitter account.
A statement from his account said: "Just got this, it looks as if they have gotten ahold of Aiden.
The tweet added that it looked like those who captured him "have worked him over too by the looks of it."
It added: "We're going to keep in the public eye every day until he's exchanged."
This comes after a separate statement on Aiden's Twitter account confirmed that they had surrendered just days earlier.
It read: "We've gotten word from Johnny. 'It's been 48 days, we tried our best to defend Mariupol but we have no choice but to surrender to Russian forces. We have no food and no ammunition. It's been a pleasure everyone, I hope this war ends soon.'
"We're putting this out after direct consultation with his family. Until we're told otherwise we'll continue working on sharing the facts of the war. Hope for a prisoner exchange."
Ukrainian presidential adviser Oleksiy Arestovych did not comment on the alleged surrender, but said in a post on Twitter that elements of the 36th Marine Brigade had managed to link up with other Ukrainian forces in the city as a result of a "risky manoeuvre".