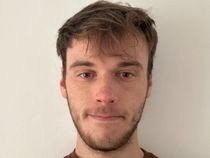 By Ben Chapman
Published: 03/08/2022
-
13:45
Updated: 14/02/2023
-
10:46
The Kremlin said on Wednesday that the level of tension provoked by US House of Representatives SpeakerNancyPelosi's visit to Taiwan "should not be underestimated".
Responding to a question about whether the world was closer to war, Kremlin spokesman Dmitry Peskov told reporters that he was not in favour of using that word but reiterated that the visit was a "provocation".
---
He added that no additional contacts between President Vladimir Putin and Chinese leader Xi Jinping were planned in light of the visit.
Ms Pelosi's arrival on Tuesday in Taiwan prompted a furious response from Beijing at a time when international tensions were already elevated by the conflict in Ukraine.
She is the most senior American to make a trip to the self-ruled island in 25 years.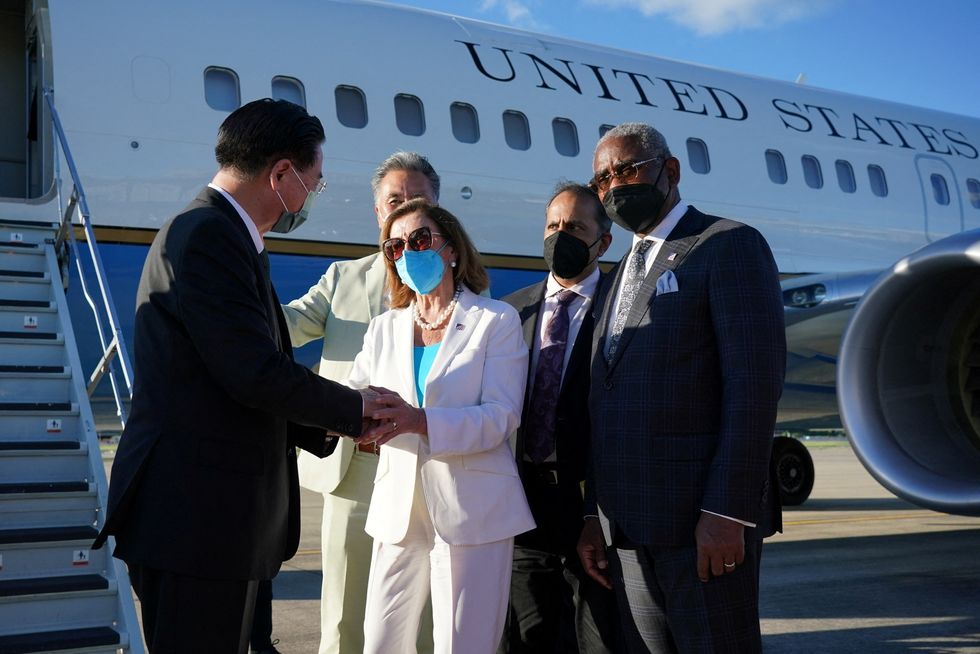 US House of Representatives Speaker Nancy Pelosi talks with Taiwan Foreign Minister Joseph Wu.
TAIWAN MINISTRY OF FOREIGN AFFAI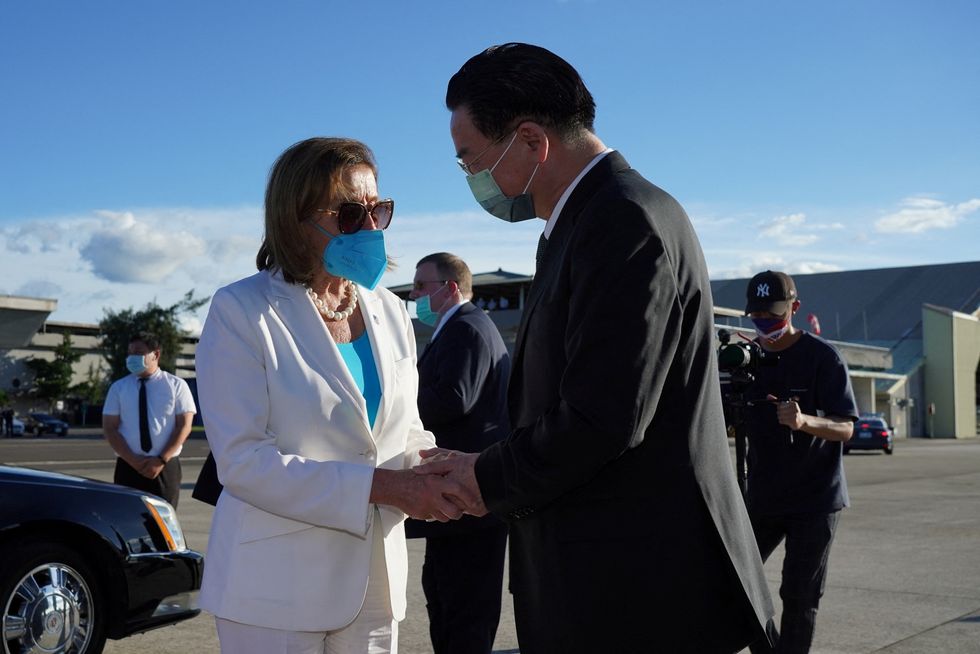 Nancy Pelosi is the highest-profile US visitor to Taiwan for 25 years.
TAIWAN MINISTRY OF FOREIGN AFFAI
China, which claims the island as its territory, responded to Ms Pelosi's visit by announcing three days of live-fire exercises around its coast.
Ms Pelosi arrived with a congressional delegation on her unannounced visit late on Tuesday, defying China's repeated warnings, in what she said shows unwavering US commitment to Taiwan's democracy.
"Our delegation came to Taiwan to make unequivocally clear that we will not abandon Taiwan," Ms Pelosi told Taiwan President Tsai Ing-wen, who Beijing suspects of pushing for formal independence.
"Now, more than ever, America's solidarity with Taiwan is crucial, and that's the message we are bringing here, today," she said during her roughly 19-hour visit."
A long-time China critic, especially on human rights, Ms Pelosi met with a former Tiananmen activist, a Hong Kong bookseller who had been detained by China, and a Taiwanese activist recently released by China.
The last US House speaker to go to Taiwan was Newt Gingrich, in 1997.

But Ms Pelosi's visit comes amid sharply deteriorating Sino-U.S. relations, and during the past quarter century China has emerged as a far more powerful economic, military and geopolitical force.
China considers Taiwan part of its territory and has never renounced using force to bring it under its control.

The US warned China against using the visit as a pretext for military action against Taiwan.