Published: 13/08/2023
-
11:34
Robet F Kennedy Jnr has lifted the lid on his own heroin addiction and the long road to sobriety, as he pledges to set up free 'healing centres' across the United States.
Though he knew he wanted to get clean, the Democratic party candidate was afraid that entering a 12 step programme would attract unwelcome press attention.
---
Kennedy opened up on the horrors of addiction and plans to tackle the drug industry as president to US documentary filmmaker Daphne Barak, in an interview aired exclusively on GB News' Camilla Tominey Show.
Asked whether the tragedies of his father and uncle's murder prompted him to spiral into addiction, Kennedy said: "I wouldn't blame my drug addiction on those tragedies.
"I feel like I was born an addict, born with an empty space inside of me, an empty spiritual hall and a lot of addicts feel that way.
"I was trying to fill it with whatever stopped that gnawing anxiety."
Speaking candidly to Barak, Kennedy delved into the inexplicable nature of addiction as he revealed that intravenous heroin was his "drug of choice" from the age of 15.
delved into the inexplicable and confusing psyche during addiction.
He said: "I knew I didn't want to be taking drugs and I didn't understand why I kept doing it.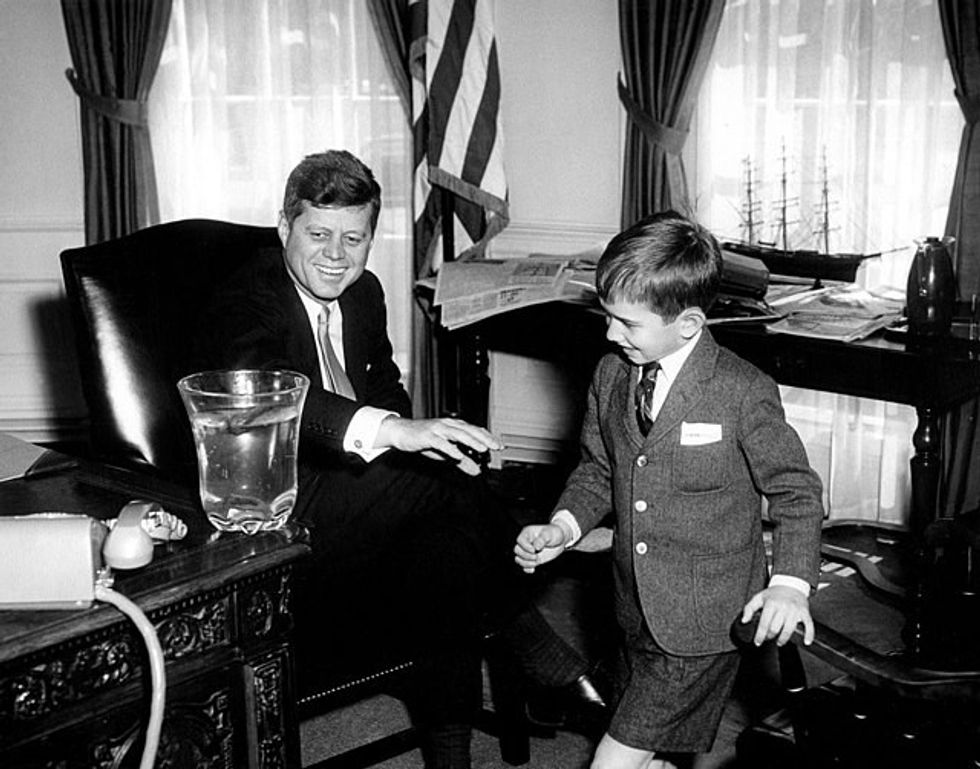 John F Kennedy with Robert F Kennedy Jnr
WIKIMEDIACOMMONS
"I had iron willpower in every other part of my life. I gave up candy for Lent when I was 13, and I never ate candy again till I was in college.
"I gave up desserts for Lent the next year and didn't eat desserts till I was in college.
"I could not believe that it would not work against drugs."
He added: "I couldn't understand why I couldn't stop.
"The most demoralising feature of addiction for me was that incapacity to keep contracts with myself, to tell myself, okay, I'm not never going to do that again at 9:00 in the morning. And I would say it honestly, sincerely, earnestly.
"And at 4:00 that afternoon, I'd be doing it. And I could not understand why that was happening."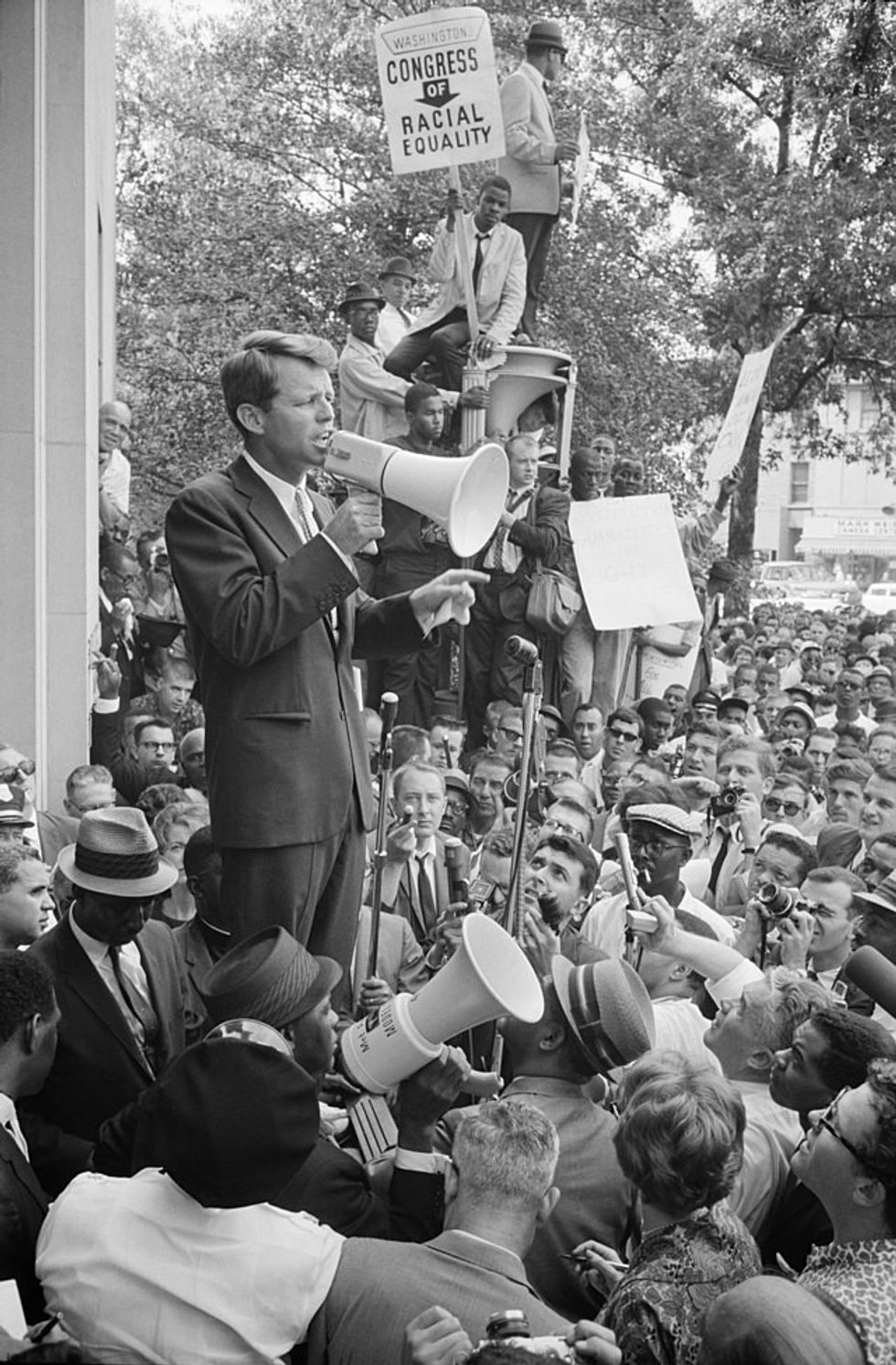 Robert F Kennedy WIKIMEDIACOMMONS
Kennedy found sobriety in September 1983 at the age of 28 after being arrested for heroin possession.
On the routes to overcoming addiction, Kennedy said: "I tried everything, but I did not try 12 step programs because, for me, it would have seemed insane to go into a group of strangers and start talking about anything private."
Kennedy believed that his position would mean that "it would be in the papers the next day," but when he was arrested it ripped the plaster of this fear.
"Privacy and anonymity was no longer an issue," Kennedy said.
Enrolling in the 12 step programme had an "immediate effect" on Kennedy, as he says the "compulsion had just disappeared," likening the change to learning to "walk on water".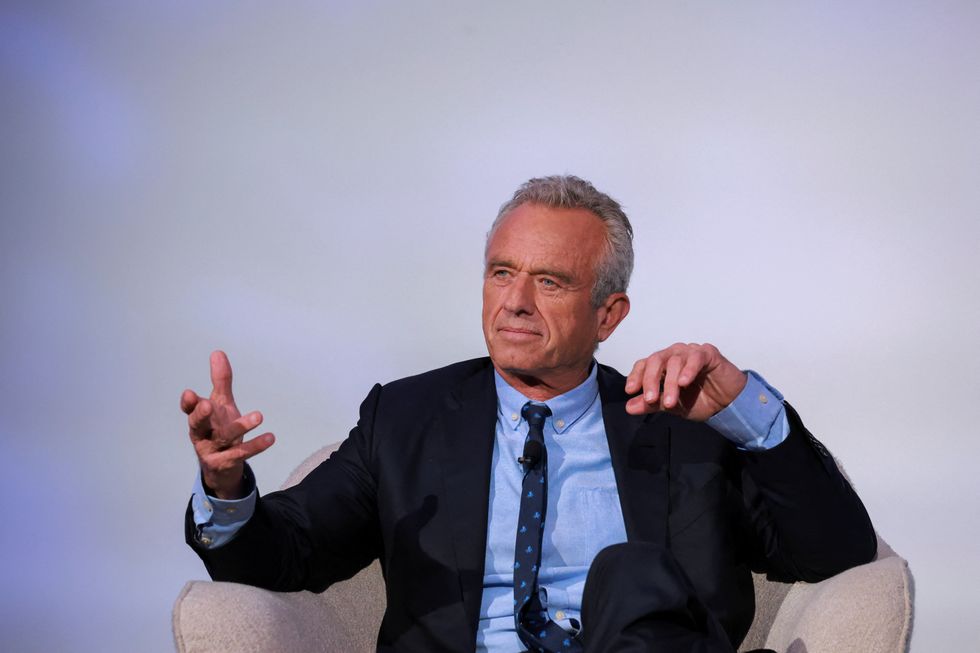 Democratic Presidential candidate Robert F. Kennedy Jr. speaks during The World Values Network's Presidential Candidate Series that discusses fighting antisemitism and championing Israel, in New York City, U.S., July 25, 2023.
REUTERS/Amr Alfiky
On the wider issue of addiction in America, Kennedy believes "country needs healing" due to the "levels of mental illness" and "dependence on psychiatric drugs".
He noted: "The drug industry sells 120 million doses of SSRI's every year and 120 million doses of Benzos and another 118 million doses of ADHD medication, of Adderall, of Concerta, Ritalin.
"That's more than a prescription for every single American."
To combat this, Kennedy has pledged to set up "healing centres," to deliver free of charge care to those with addiction.
Where Kennedy's father, Robert, had the Peace Corps banner to walk under, Kennedy wishes for healing centres to be his legacy.
He said: "I care for Americans who are suffering, you know, addiction, alcoholism, dependence on psychiatric drugs and try to begin the path back to a healed nation."