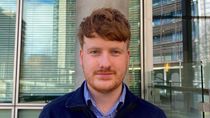 Published: 15/04/2023
-
14:02
Updated: 15/04/2023
-
14:03
A Tory MP has slammed a University who dropped him due to his views on immigration.
James Sunderland, the MP for Bracknell, had been due to address students at the University of Reading - but he was cancelled.
---
Speaking about what happened, the former Army Colonel told GB News: "I was due to appear in front of the Reading University Politics Association and it was a good event.
"I believe they have regular slots for MPs to come and talk to them so we spent the last two months nailing the date.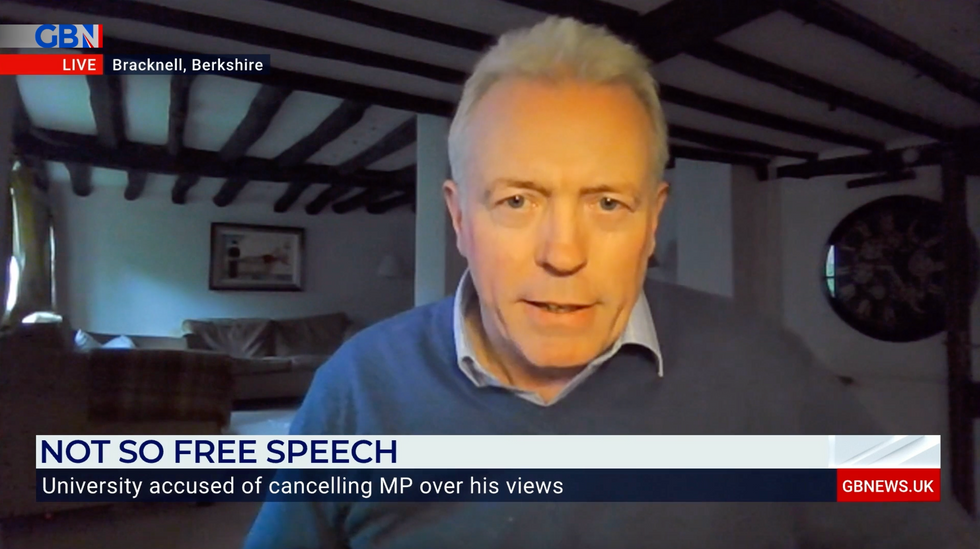 James Sunderland was due to speak at Reading University but was cancelled for his views on immigration
GB News
"Then, to my complete astonishment this week, I was basically cancelled. I had an email from the guy who led the event to say that my services were no longer required."
Asked by Philip Davies and Esther McVey what reason he was given he continued: "Well, I'm going to read it to you. It says: 'Having previously had such a successful event with MP Tan Dhesi, who's the Labour MP for Slough and having many students from across the university thanking us for bringing an MP that quote, 'looks like them', we feel it would be inappropriate to bring in somebody whose views immigration conflict with the ethos of the society'.
"I thought about it and thought it was outrageous and shocking. Not only the language being used, but because it was clearly bringing attention to the difference in how I look as the white male with Tan, who is a great friend of mine from neighbouring Slough.
"I asked this individual who exactly he was. I said to him, can I ask please, who you are and what role you have at University, because not only is your email discriminatory at best, it also runs contrary to the principles of your own group.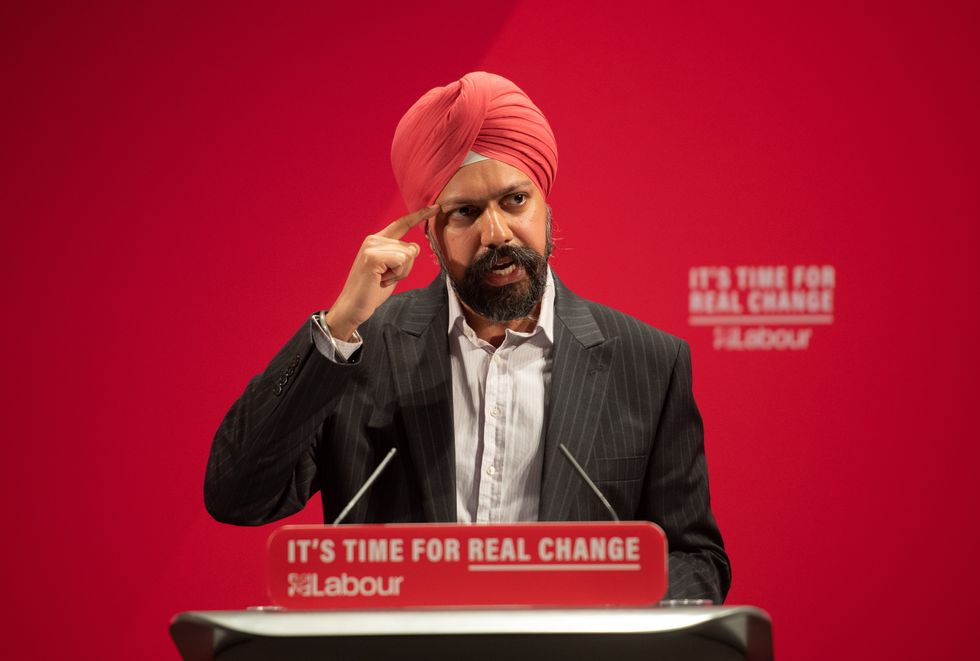 Tan Dhesi has previously spoken to the society
PA
"I told him that the society is a great opportunity to join a community of open minded individuals and for you to connect with and learn more about different aspects of politics.
"He came back to me and said that he was the elected President of the student run body affiliated with the Students Union, not the wide University.
"And then I said to him, afterwards, how appalled I was with the language. I told him how insulted I felt personally.
"As a former Army Colonel, who's given 27 years of regular service to my country, served eight operational tools and who commanded the largest and the most diverse unit in the British Army.
"If this is what we are seeing from universities these days, if universities are tolerating this kind of behaviour, and this kind of language I really fear for the future of our students."