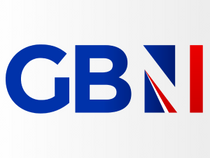 Published: 08/03/2022
-
08:31
Bradley Harris, North-West of England Reporter for GB News, has delivered a first-hand account of the poignant scenes occurring in Medyka, a small Polish town near the Ukrainian border.
There, he describes the dozens of Polish volunteers currently rallying to support the streams of Ukrainian refugees, mostly women, children and the elderly who are arriving by the busload after fleeing their war-torn hometowns.
---
Bradley reports: "When I was driving to Medyka, a small Polish town very near the Ukrainian border, I expected chaos, I expected disorganisation, I expected the worst.
"But instead, I was met with support. People who were willing to do anything to help Ukrainians.
"I met volunteers which were serving hot tea. I saw taxi drivers turn up offering Pizzas, I saw Polish people helping the elderly onto busses.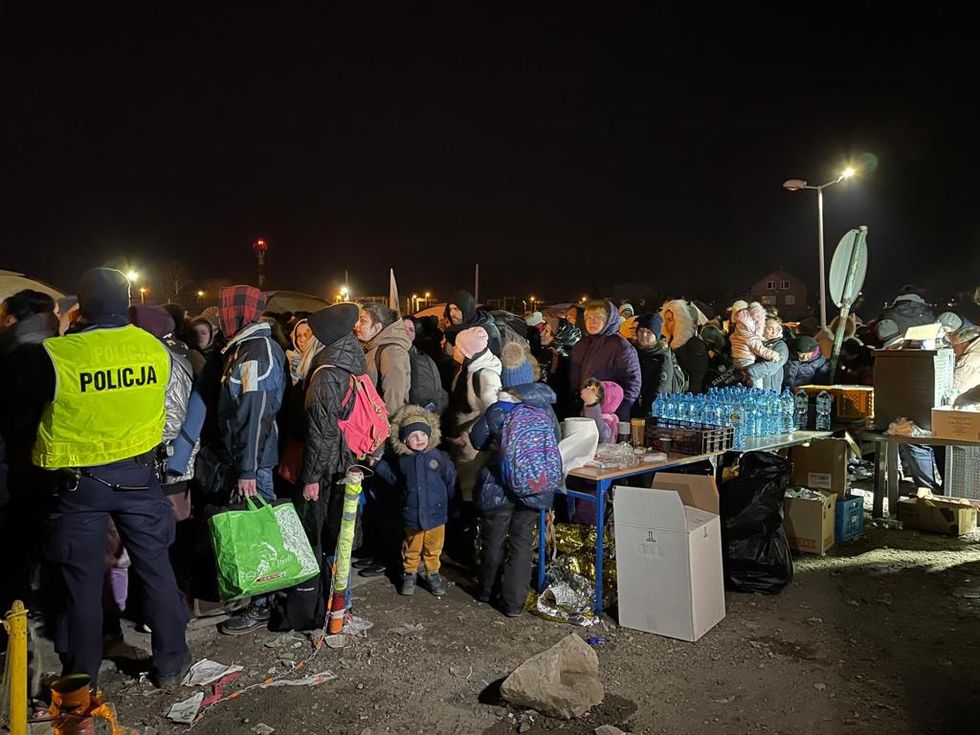 Ukrainian refugees stand in line awaiting transport in Medyka
Bradley Harris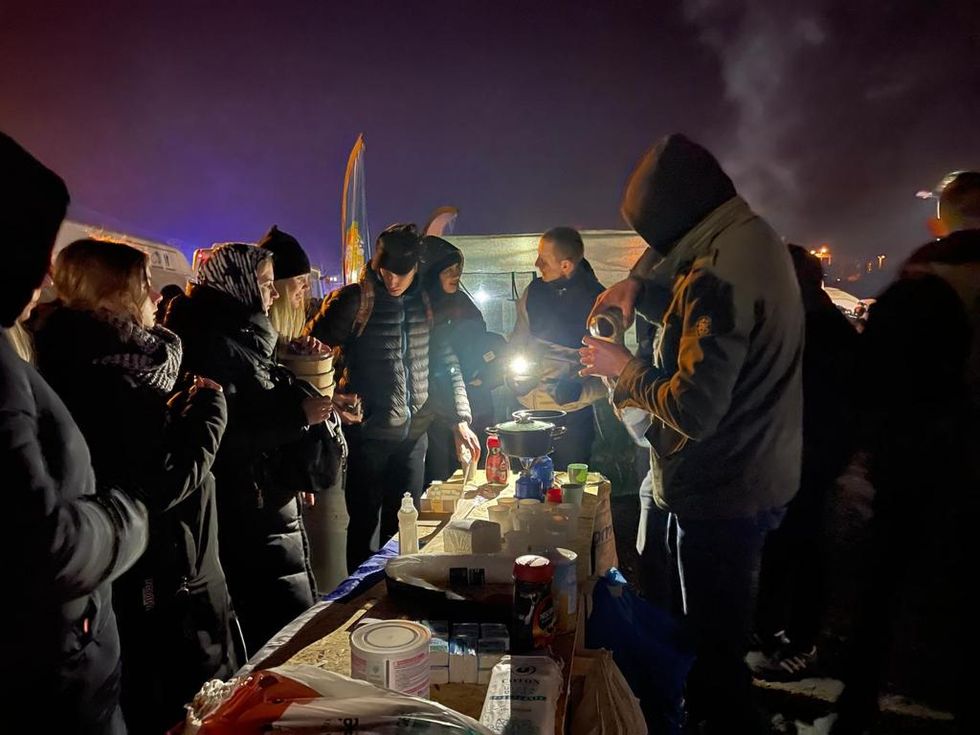 Polish volunteers serve tea and coffee to refugees coming across the border from Ukraine
Bradley Harris
"Buses and buses kept coming, coaches and coaches, constantly coming through the border into Poland and taking people into the nearing city of Przemysl."
Bradley tells GB News that once Ukrainians arrive in Przemysl, which has become a central point for incoming refugees, they are greeted by more Polish volunteers who were "taking them in, feeding them, giving them clothes all for free".
"I can see bags filled with clothes which are free to take. I can see a bus being filled with Ukrainians, old people, young people, young children with their faces pressed against the window," Bradley recounts.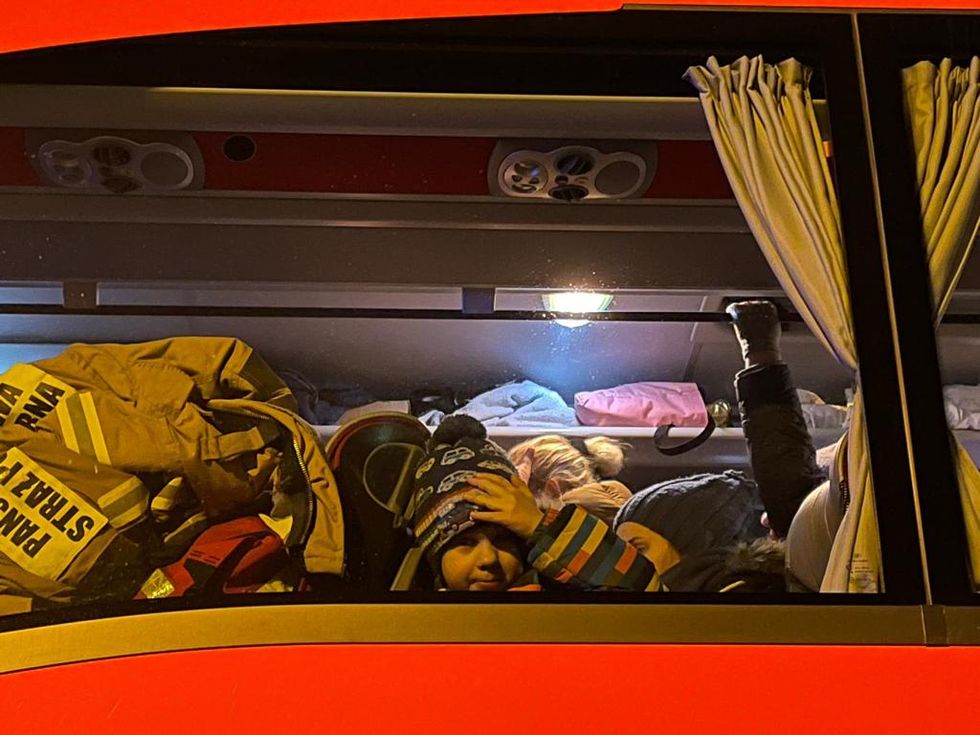 A child looks out the coach after fleeing Ukraine
Bradley Harris
Some looking tired, others looking happy, probably not knowing exactly what's going on."
At least 1.5 million refugees have fled Ukraine since the beginning of Russia's invasion and this week, the UN described the refugee crisis as the worst since World War 2.
From Medyka, Bradley braved -6C temperatures.
He told GB News: "To stay warm, people are huddled around a makeshift fire.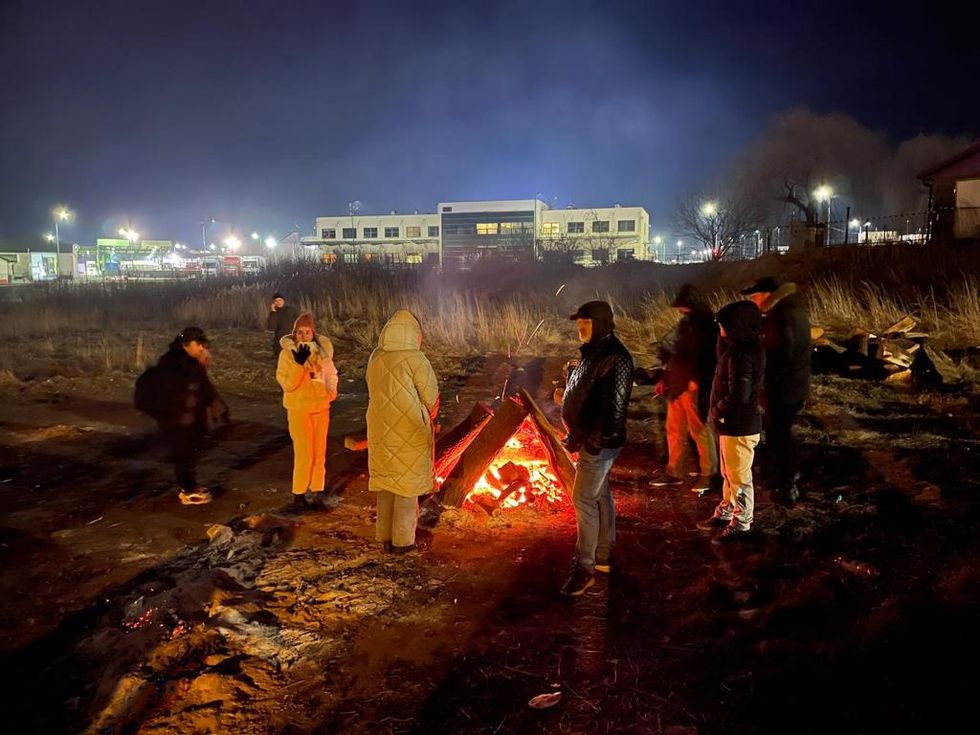 Refugees stand around a fire to keep warm in Polish village Medyka where it's -6C
Bradley Harris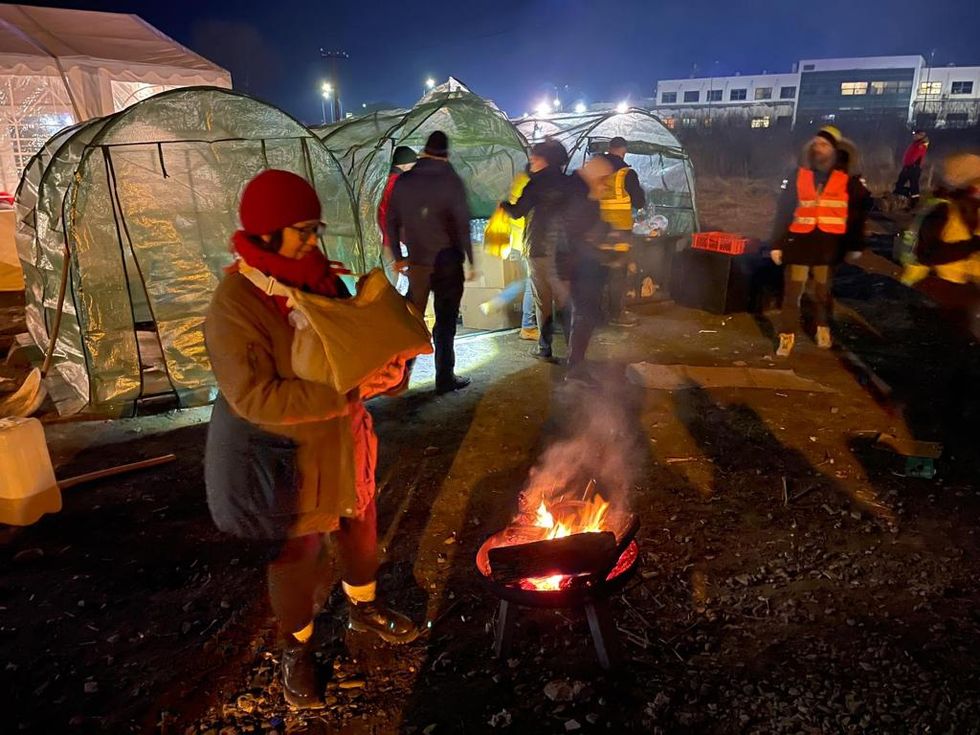 A woman stands next to a fire to keep warm at a refugee help point in Poland
Bradley Harris
"Everybody has got big coats on, but there are Ukrainians arriving here with simply the clothes they've got on their back.
"Some children don't have warm clothes, they're being given blankets, anything to keep them warm."
Further overnight shelling has been reported in Ukraine and thousands of civilians are stranded in the Eastern-European country face starvation and homelessness.
"Still here at the Polish border, there is signs of humanity, the best of humanity.
"People coming together to help those who need it most," Bradley concluded.