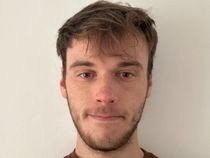 By Ben Chapman
Published: 26/02/2022
-
11:15
Updated: 26/02/2022
-
11:23
Poland will refuse to play their World Cup play-off fixture against Russia following the Kremlin's invasion of Ukraine.
The Poles were set to square off against Russia in Moscow on March 24 in a World Cup play-off fixture, but Polish FA president Cezary Kulesza confirmed in a statement that his side will not be taking part in the match as a response to Russia's invasion of Ukraine.
---
A statement on Twitter reads: "Due to the escalation of the aggression of the Russian Federation towards Ukraine, the Polish national team does not intend to play the play-off match against Russia.
"We are in talks with Swedish and Czech association to present a common position to FIFA".
Earlier this week, Poland, Sweden, and the FA for the Czech Republic all issued a joint statement stating their intent not to play in Russia, and called on football governing institutions UEFA and FIFA, to provide alternative venues.
The fixture against Russia falls under Plan B of the European qualifiers, with the winners slated to play either Sweden or Czech Republic for a spot in the World Cup in Qatar.
Kulesza's announcement of the boycott has been backed by the team's players, including Bayern Munich's Robert Lewandowski. In a response to Kulesza's tweet, the Forward endorsed the decision to boycott the match against Russia, saying "It is the right decision! I can't imagine playing a match with the Russian National Team in a situation when armed aggression in Ukraine continues.
Russian footballers and fans are not responsible for this, but we can't pretend that nothing is happening".
What we know so far:
Putin laughs off Macron's pleas for peace.
Russian troops are in northern districts of Kyiv.
Ukraine's government calls on citizens to make Molotov cocktails and defend city.
450 Russian personnel killed in fighting.
At least 25 civilians killed and 102 injured in airstrikes.
UK asked to help stop Russia's assault.