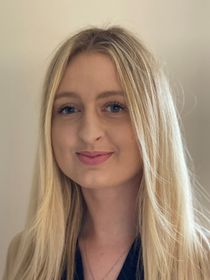 Published: 11/01/2023
-
12:29
Updated: 07/03/2023
-
15:30
Prime Minister Rishi Sunak put an end to Keir Starmer's private healthcare attacks by declaring that he is registered with a GP practice during the first Prime Minister's Questions of the year.
Sunak admitted he has used private healthcare following weeks of speculation about whether he relied on NHS services.
---
MP for Lancaster Cat Smith asked the Prime Minister how long he had waited for his last NHS dentist appointment as he replied: "I am registered with an NHS GP.
"I have used independent healthcare in the past and I'm also grateful to the Friarage Hospital for the fantastic care they have given my family over the years."
Keir Starmer was seen frantically rewriting notes following Sunak's confirmation.
The Prime Minister had previously refused to disclose details of his healthcare provision, insisting it was "not really relevant".
"As a general policy I wouldn't ever talk about me or my family's healthcare situation," he said on Sunday.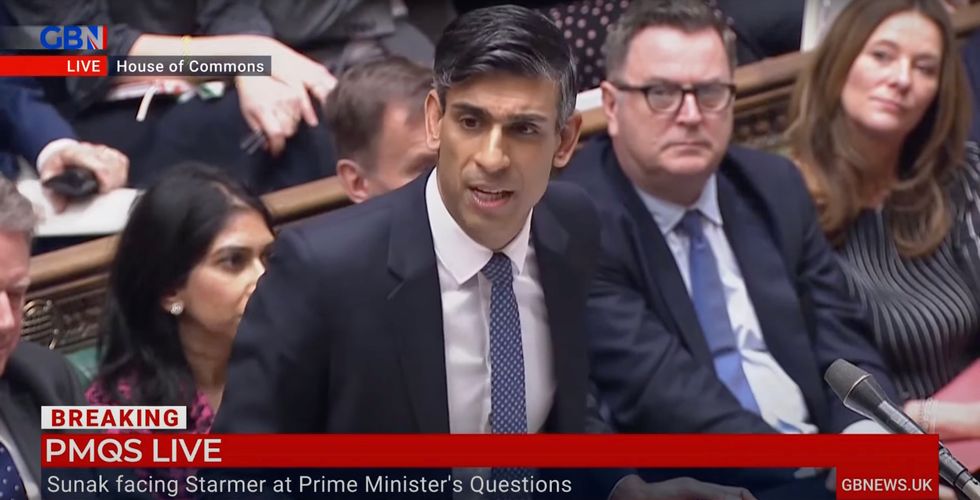 Rishi Sunak has admitted that he is registered with an NHS GP
GB News
"But it's not really relevant, what's relevant is the difference I can make to the country."
Labour has previously accused Sunak of appearing out of touch on the problems facing ordinary Britons using the NHS.
But coming from a family where his father was a GP and his mother ran a pharmacy, the Prime Minister insisted: "I am proud to come from an NHS family and that's why I'm passionately committed to protecting it with more funding, more doctors and nurses and a clear plan to cut the waiting lists."
On the issue of strikes, Sunak said legislation to introduce minimum service levels for key services such as the NHS during industrial action "shouldn't be controversial".
Labour leader Sir Keir Starmer said: "When I clapped nurses I meant it. His response to the greatest crisis in the history of the NHS is to threaten to sack our nurses. His Transport Secretary says it's not the solution. His Education Secretary hopes it won't apply in schools.
"His own assessments say it could increase the number of strikes. The simple truth is you can't legislate your way out of 13 years of failure. Between 2010 and 2019, before anyone had heard of Covid…"
Mr Sunak replied: "This is a simple proposition. No-one denies the unions freedom to strike but it is also important to balance that with people's right to have access to life-saving healthcare."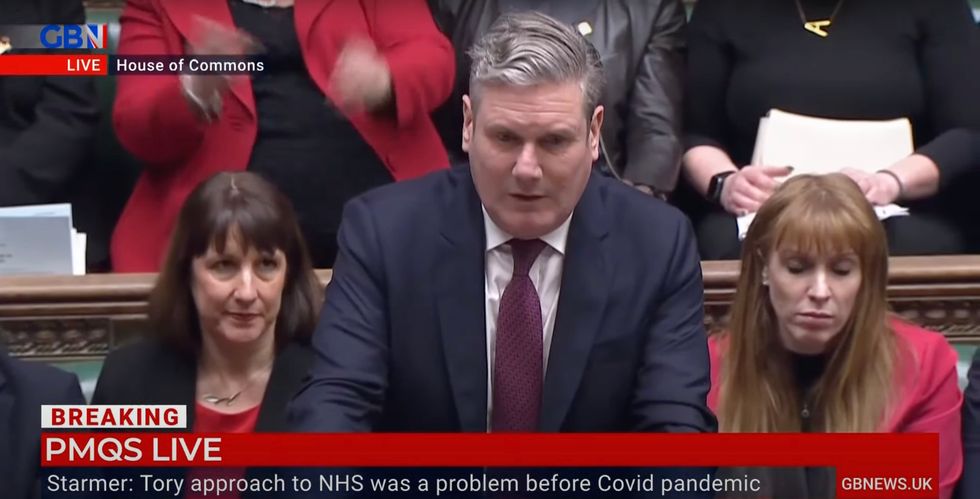 Keir Starmer was seen 'frantically' rewriting his notes after Sunak's confirmation
GB News