Published: 16/03/2022
-
12:12
Updated: 16/03/2022
-
12:43
Labour's Angela Rayner has criticised Boris Johnson at Prime Ministers Questions (PMQs) in a heated debate with the Deputy Prime Minister Dominic Raab.
Ms Rayner asked Mr Raab whether "lazy" comments from Mr Johnson worsened the situation for Nazanin Zaghari-Ratcliffe.
---
Labour's deputy leader said: "Will the minister commit to a review of these cases to understand what more could have been done by the British Government to secure the releases and whether the lazy comments of the Prime Minister worsened the situation?"
Ms Rayner made reference to Mr Johnson's comments in 2017, when he said Mrs Zaghari-Ratcliffe was "simply teaching people journalism" in Iran.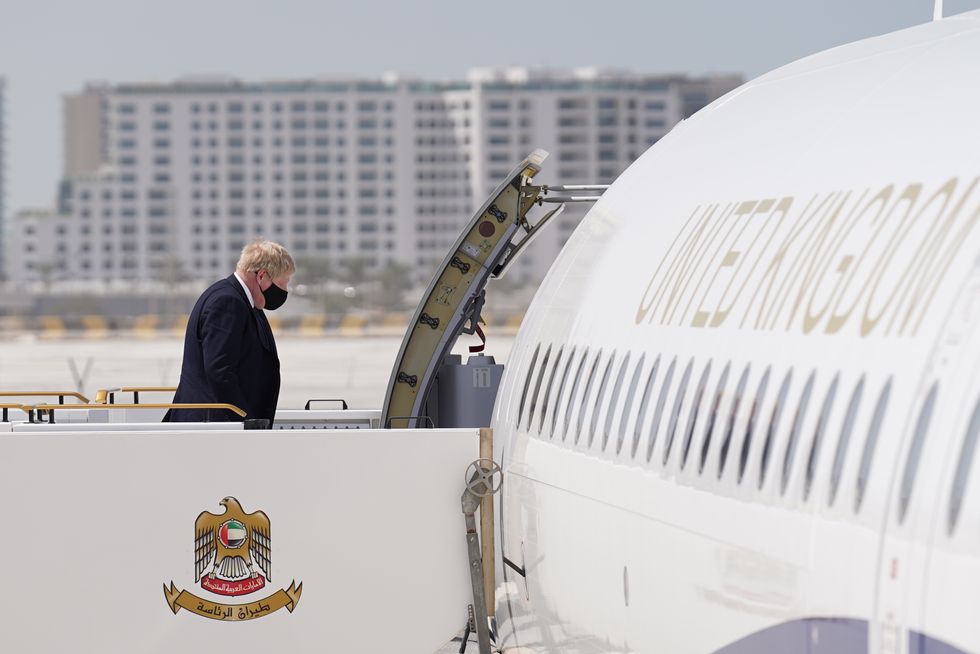 Prime Minister Boris Johnson boards his plane at Abu Dhabi airport. Picture date: Wednesday March 16, 2022.
Stefan Rousseau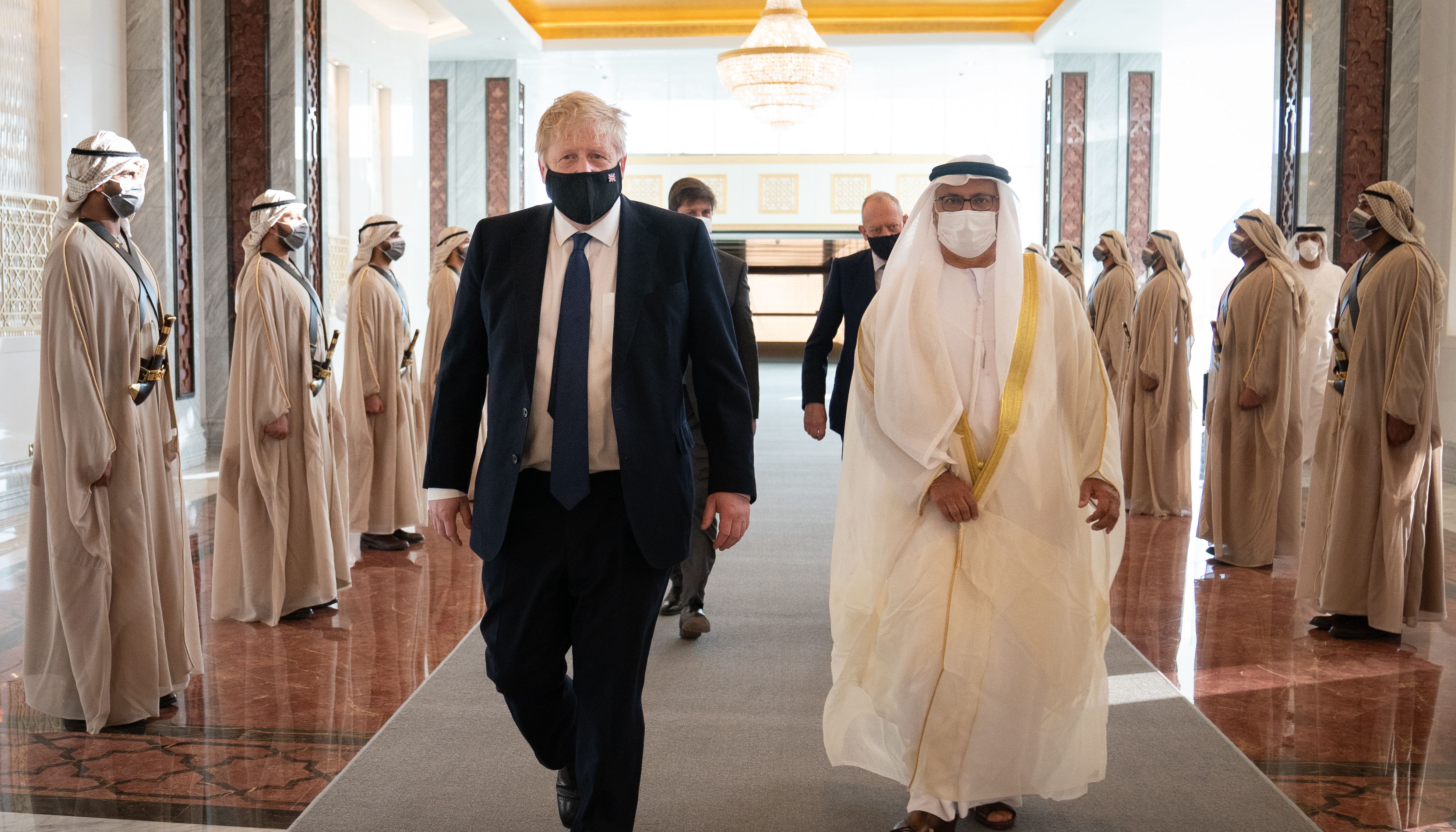 Prime Minister Boris Johnson inspects the Guard of Honour as he arrives at Abu Dhabi airport for his visit to the United Arab Emirates (UAE).
Stefan Rousseau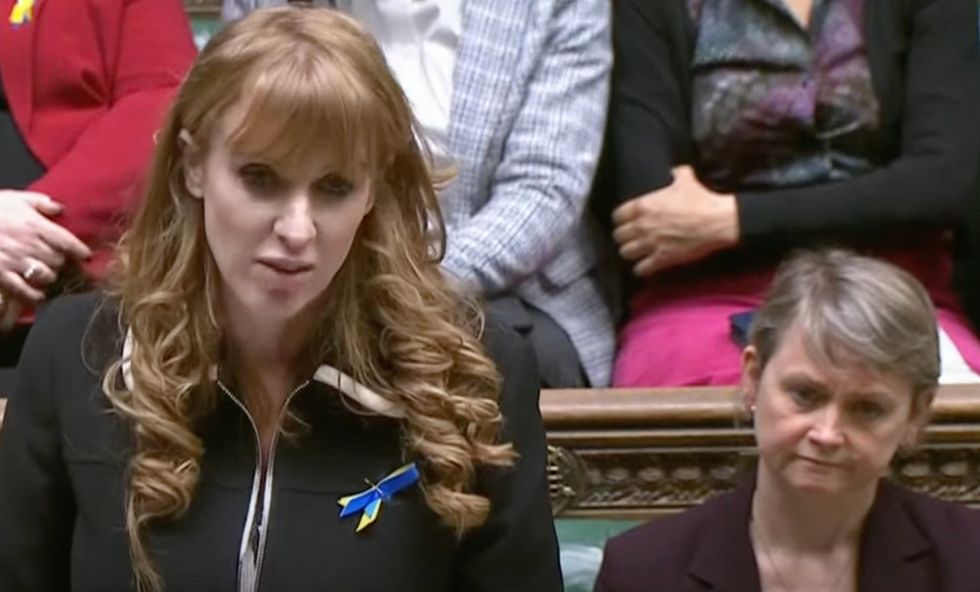 Angela Rayner addressed the Deputy Prime Minister in the Commons
Pool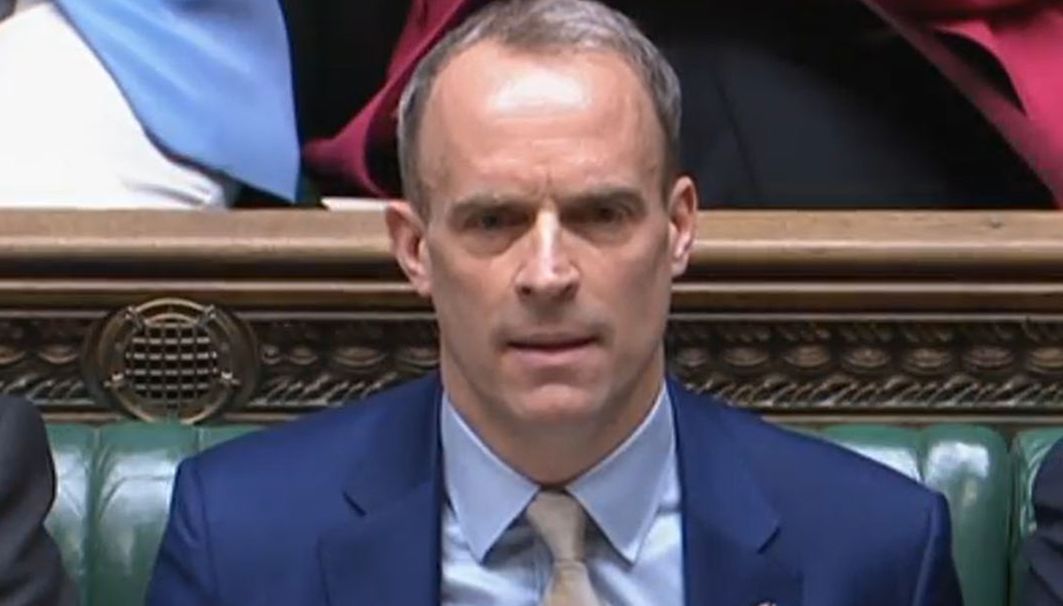 Justice Minister and Deputy Prime Minister Dominic Raab during Prime Minister's Questions in the House of Commons, London.
House of Commons
Mr Raab responded to the criticism, saying: "We have done absolutely everything we could have done.
"She should not give succour to the despotic regime that detained our nationals in Iran or around the world by suggesting it is anyone else responsibility but theirs."
Mr Raab stood in for the Prime Minister in the House of Commons as Mr Johnson is visiting Saudi Arabia and the United Arab Emirates.
He is visiting the Gulf state and its neighbour as he tries to wean the West off Russian energy in response to Vladimir Putin's invasion of Ukraine.
Ms Rayner also pressed Mr Raab on whether he has ever "overruled or ignored" direct advice from the British security services.
She said: "I'd like to thank all of the people who have been working tirelessly to bring British nationals home from Iran, our diplomatic staff, and our world leading British intelligence agencies.
"The role of the British intelligence today is critical in the face of Putin's aggression. The Deputy Prime Minister oversaw our foreign intelligence services as foreign secretary. So, can he confirm if at any time he overruled or ignored direct advice from the British security services?"
Mr Raab replied: "Can I say to the honourable lady, what she suggests is nonsense. She's talking about the House of Lords Appointments Commission. They have a vetting process. I have never overruled intelligence advice and I wouldn't comment on the details of it.
"What I would say, and would agree with her on the strength, the agility of the British diplomatic service, which time and time again, are the unsung heroes in returning British nationals – often less celebrated cases than this – but I think now is a great opportunity to recognise the heroic work they do."
Iranian state media earlier said the UK has "settled a long-overdue debt" of around £400million to Tehran.
Mrs Zaghari-Ratcliffe, a British-Iranian national, and fellow detainee Anousheh Ashoori began their journey to leaving Iran this morning according to Mrs Zaghari-Ratcliffe's lawyer Hojjat Kermani.
This morning, Mr Kermani announced the breakthrough: "Both of them are on their way to the airport in Tehran to leave Iran."
Mrs Zaghari-Ratcliffe, a British-Iranian national, has been detained in Iran for six years after her arrest in Tehran airport in April 2016 while on a trip to visit her family.
She was accused of plotting to overthrow the Iranian government.
This morning, Mr Johnson gave an update on talks with Iran, and said negotiations are "going right up to the wire".
The Prime Minister said that while talks on releasing Mrs Zaghari-Ratcliffe were "moving forward," negotiations continued "to be under way".
This comes as Labour Leader Sir Keir Starmer accused Mr Johnson of going "cap in hand from dictator to dictator" as he arrived in the Gulf.
He has met Saudi Crown Prince Mohammed bin Salman in Riyadh days after the largest mass execution in the kingdom in modern history.