Students and school caretaker killed in devastating Nottingham knife attack before three more hit by van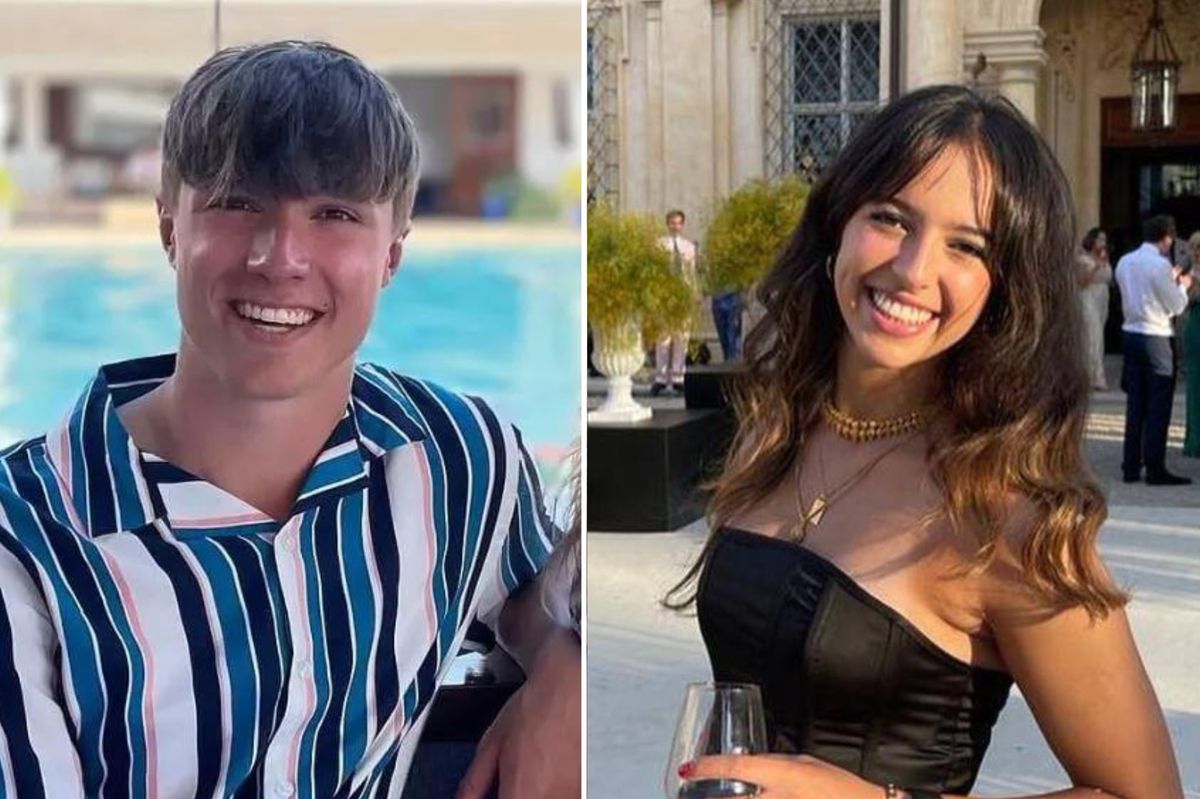 Published: 13/06/2023
-
08:44
Updated: 15/06/2023
-
09:00
Two teenage Nottingham University students were among three killed in a horrific attack in the early hours of Tuesday morning with one man arrested on suspicion of murder.
GB News understands the 31-year-old suspect is a West African migrant with a history of violence.
---
The two 19-year-old students - Barnaby Webber and Grace Kumar - were walking home from a nightclub near the University of Nottingham halls of residence when they were stabbed on Ilkeston Road.
The third victim, who was in his 60s and has been named as school caretaker Ian Coates, was found dead two miles away on Magdala Road.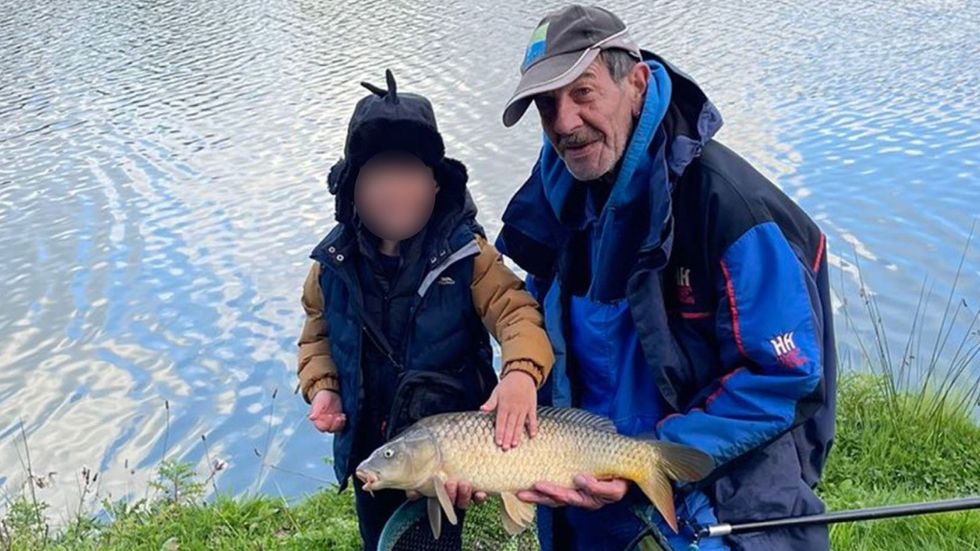 The third victim has been named as school caretaker Ian Coates
Police say a van was stolen from the victim - who was in his 50s - and was later used to run over three people on Milton Street.

One man is in hospital in a critical condition and the two others are believed to have suffered minor injuries, while the 31-year-old male suspected of murder remains in police custody.
Police are said to be keeping an "open mind" over the motive of a city attack, but at this time believe there is no one else outstanding in connection with the incidents.
Barnaby's parents, David and Emma Webber, have released a statement on the "complete devastation" over the "senseless murder" of their "beautiful, brilliant, bright" son.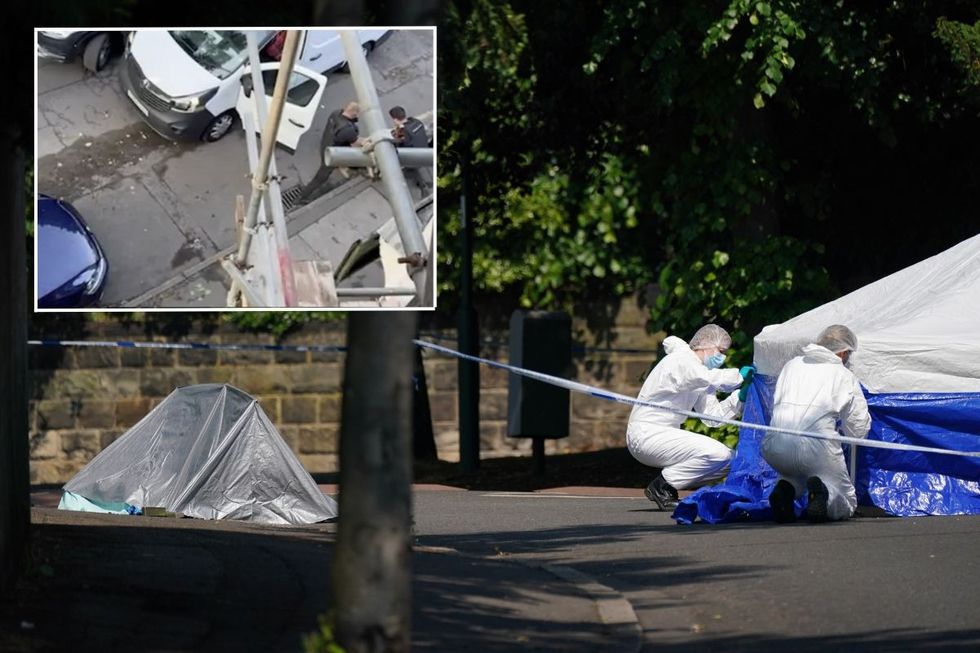 Areas of Nottingham city centre remain closed to the public
PA/GB News
Chief Constable Kate Meynell said: "My thoughts are with all the families affected by this shocking incident, and we will be working extremely hard to understand exactly what has happened.
"We are at the early stages of the investigation and need to determine the motives behind these attacks and will keep the public updated as soon as we are able to say more.

"We are keeping an open mind as we investigate the circumstances surrounding these incidents and are working alongside Counter Terrorism Policing to establish the facts – as we would normally do in these types of circumstances.
"We do have a man in custody who has been arrested on suspicion of murder. Currently, we do not believe there is anyone else involved in this incident."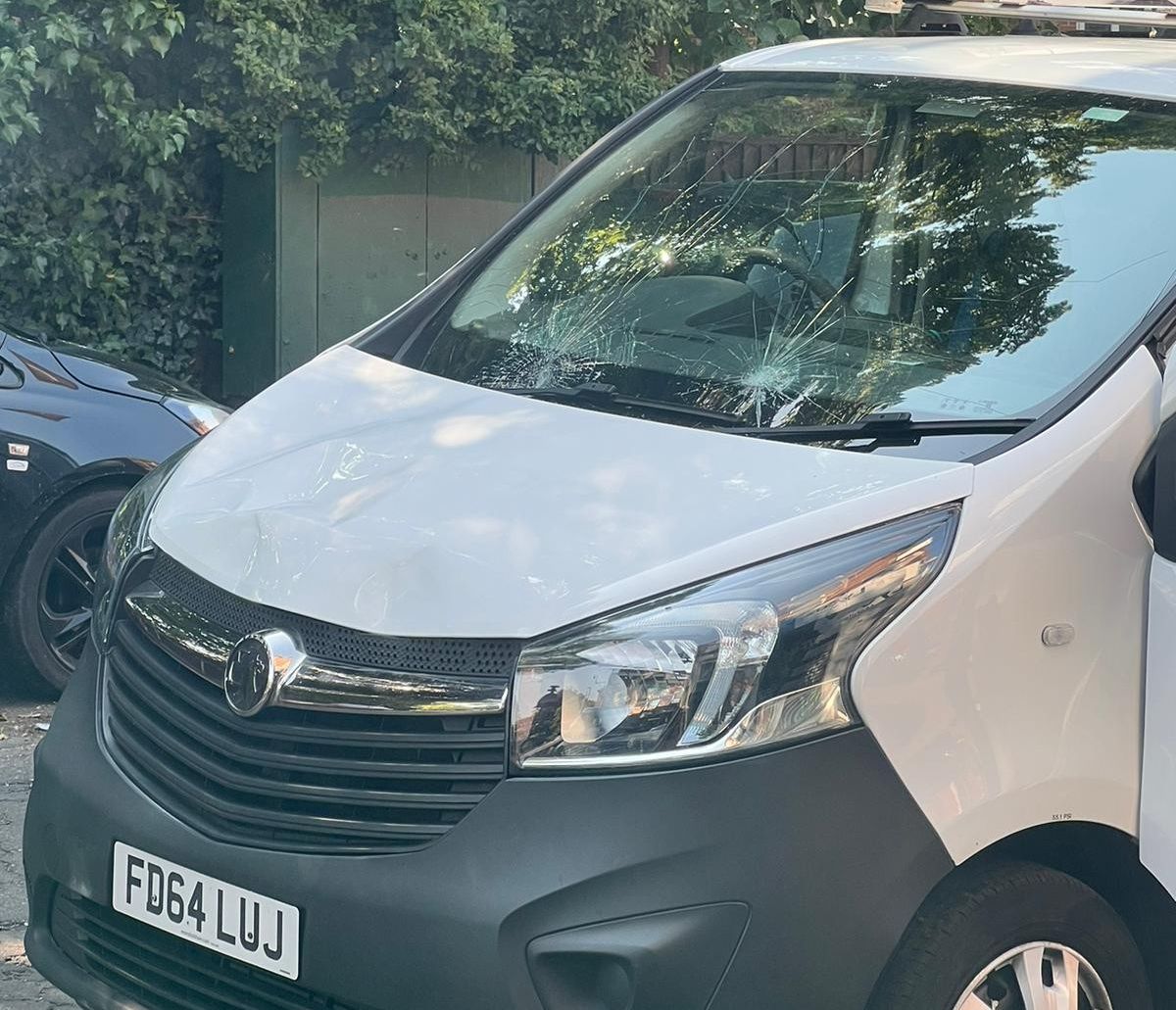 The van allegedly used in the incident
GB News
Prime Minister Rishi Sunak thanked the police and sent his condolences: "I want to thank the police and emergency services for their ongoing response to the shocking incident in Nottingham this morning.
"I am being kept updated on developments. The police must be given time to undertake their work.
"My thoughts are with those injured, and the family and loved ones of those who have lost their lives."
Armed officers, some wearing balaclavas, were seen on Ilkeston Road, a few hundred yards above the main cordon.
Police appeared to enter a commercial property on the street, with two young women put in the back of a marked car.
Armed police from Derbyshire Police's armed response unit rushed them to a separate location further down the road, quickly cordoning off the adjoining Forster Street.
Large sections of Nottingham city centre remain cordoned off by police with road closures including Ilkeston Road, Milton Street, Maples Street, Woodborough Road from junction of Magdala Road into the city, and around the Maid Marian Way junction of Upper Parliament Street.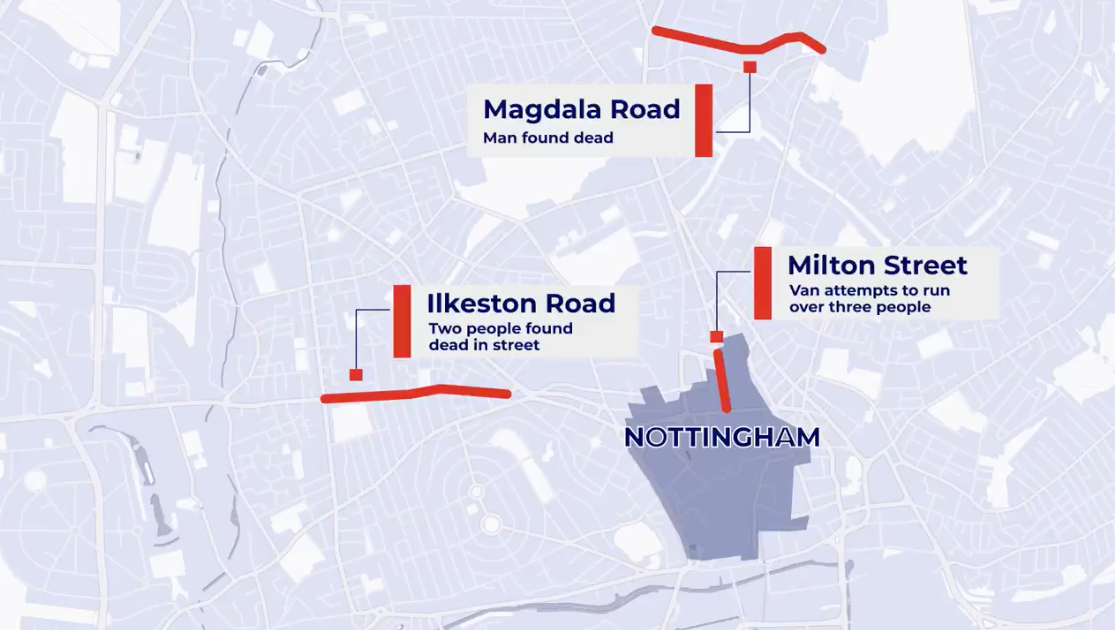 Three different parts of Nottingham are central to the police investigation
GB News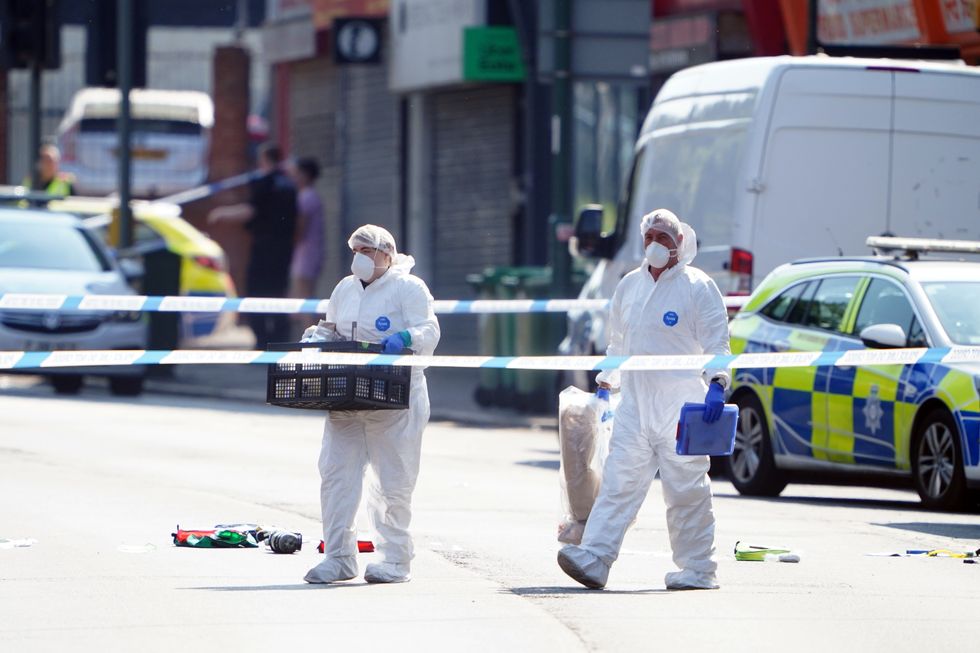 Rishi Sunak and Suella Braverman have issued statements
PA
Home Secretary Suella Braverman said: "We need to allow the police the time and the space to carry out all of their operational activity to determine the motive.
"It's right that Nottinghamshire Police are working with Counter Terrorism Policing. But it's also fair to say that everybody and all professionals on the front line are keeping an open mind as to what the precise motive might have been."
A spokesperson for the University of Nottingham said: "It is with great sadness that we confirm the sudden and unexpected death of two of our students following a major incident in Nottingham city centre overnight.
"We are shocked and devastated by the news and our thoughts are with those affected, their families and friends."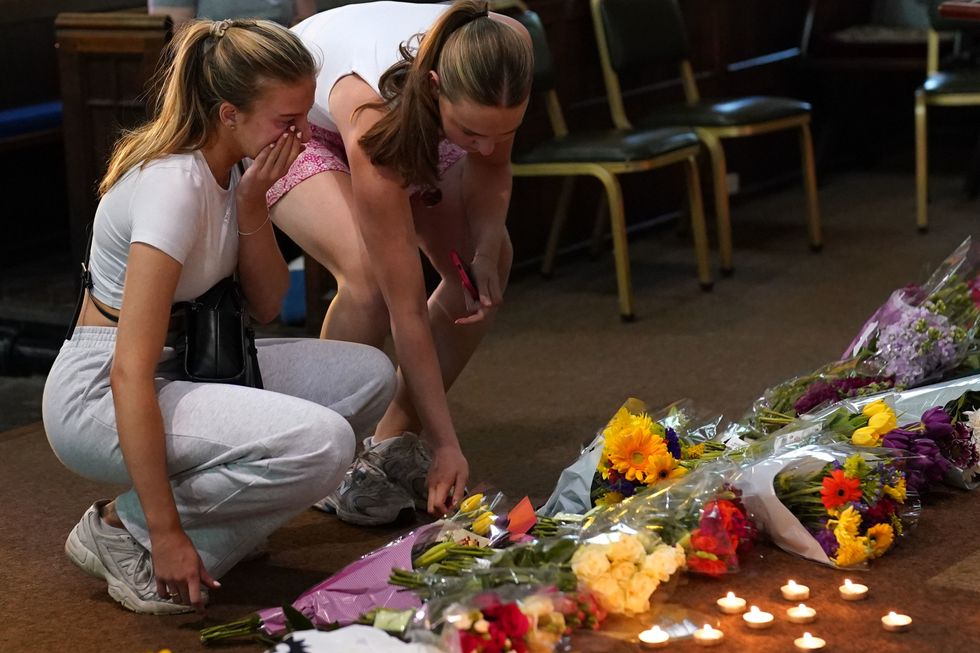 A vigil was held at St Peter's Church in Nottingham
PA
In an eyewitness report that has not yet been independently verified, a student phoned in live to GB News and said: "We woke up this morning at about 5.30am to what sounded like gunshots.
"We ran to the window and there was armed police running out of what looked like an undercover car. And then the suspect was tasered and dragged out by them and then arrested.
"We didn't actually see any gunshots but it certainly sounded like them and the glass was all smashed in the van."
If you have any information on this mornings incident or are concerned about a family member or friend, the police have set up a dedicated line at: 0800 0961011