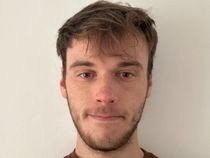 By Ben Chapman
Published: 03/05/2022
-
10:35
Updated: 14/02/2023
-
11:35
Nigel Farage has hit back at Gary Neville after the former England international footballer called him "dangerous".
The GB News presenter says Neville would be "welcome" to air his views on Farage.
---
Neville hit out at Nigel's coverage of migrants crossing the English Channel, as the Ministry of Defence reported almost 300 made the trip yesterday.
He tweeted: "I can't believe this f****** idiot has been prominent in politics in this country for the last few years, he's divisive, dangerous and a disgrace to the UK."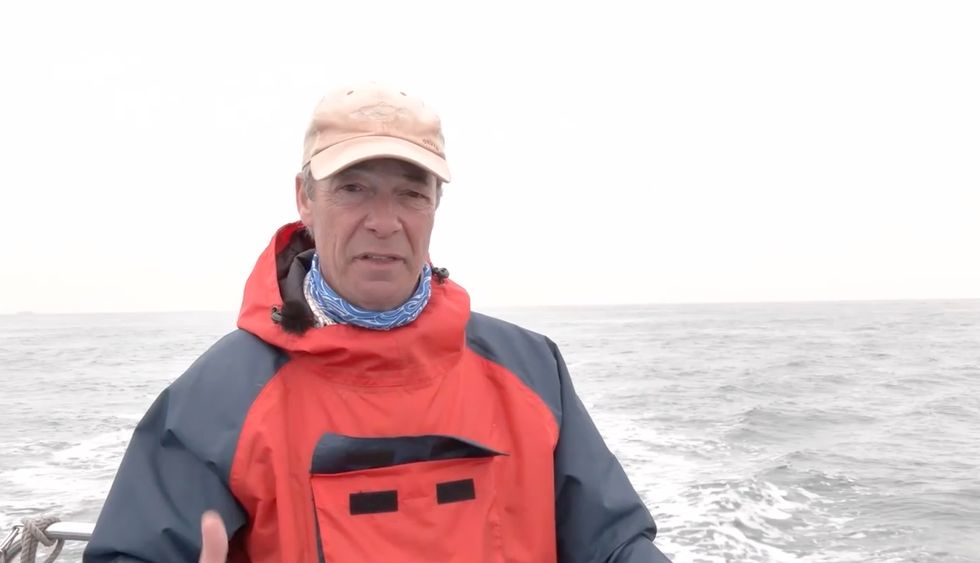 Nigel Farage said Gary Neville is 'intolerant.'
Image: GB News
GB News' Nigel responded on his show, saying it is important people learn "the truth" about what is happening on the Channel.
He said: "I'm the tolerant one, he's the intolerant one. I'm happy I've got a different point of view to Gary Neville.
"The fact that I go out into the Channel, cover this story, show what's going on and get a lot of other media and broadcasters covering this which they wouldn't have done is about open, free debate.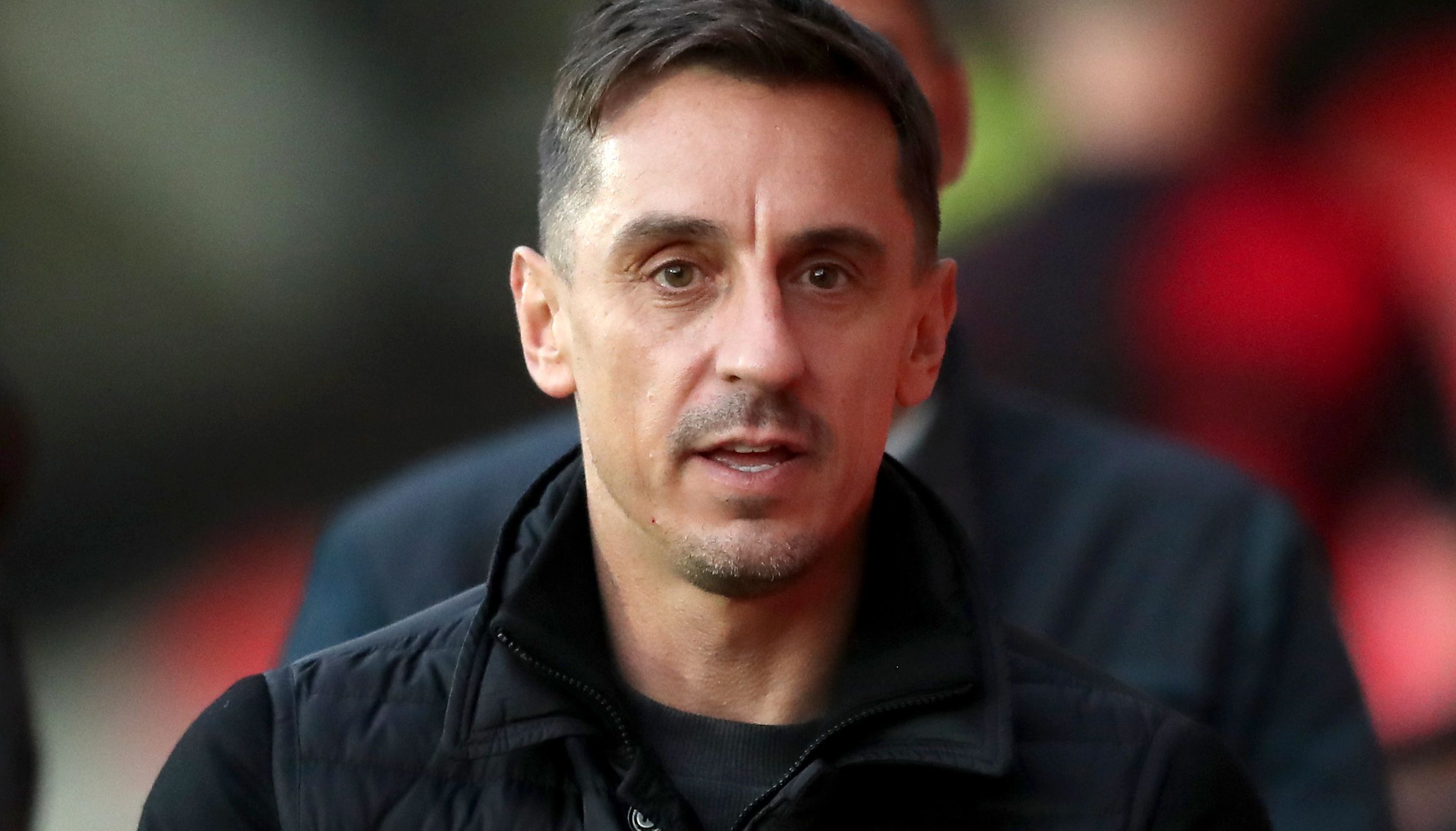 Gary Neville used his Twitter account to criticise Nigel Farage.
Martin Rickett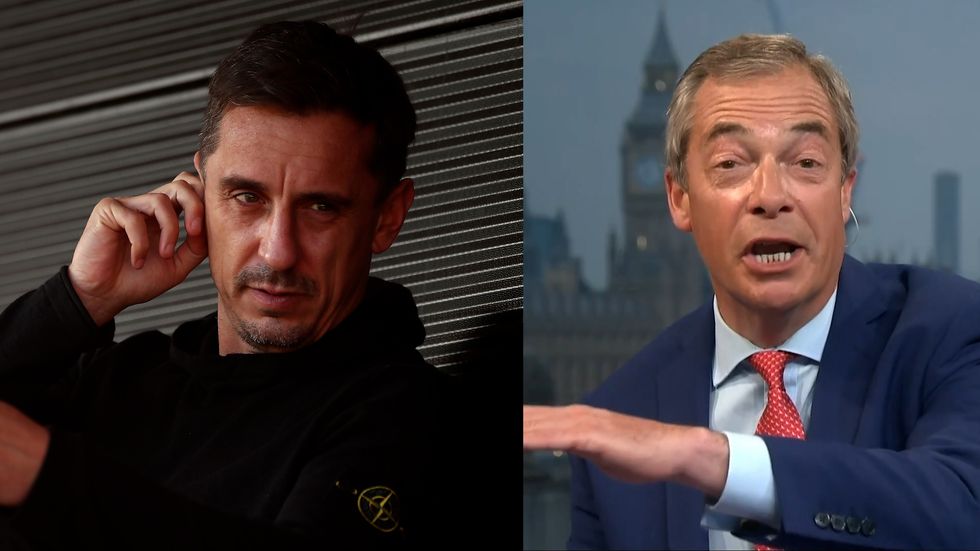 Farage said Gary Neville would be 'welcome' on his show.
Image: PA / GB News
"Gary is welcome to come on this programme any time he likes, and we'll have a very civilised point of view."
English Channel crossings happened regularly over the weekend as migrants looked to force a way into the UK after an 11-day hiatus.
The hiatus is believed to have occurred as a result of choppy waters creating treacherous conditions.
GB News' Nigel spoke exclusively on his show about the issue, after going out onto the Channel to witness the crossings first hand.
After receiving criticism, Nigel stated he "won't be stopped" as a result.
He added: "I want the truth to be out there."
The presenter said he expects Channel migrant crossings to surpass 1,000 this year.
He said: "It is not an exaggeration to suggest that if we carry on as we are.

"It'll be 100,000 crossing the English Channel this year, and 90,000 of them will be young men without any documents whatsoever."