By Tom Evans
Published: 25/07/2022
-
21:43
Updated: 14/02/2023
-
10:48
Research by the Nuffield Trust shows the NHS in England is short of 12,000 hospital doctors and more than 50,000 nurses and midwives.
A Health and Social Care Committee report cites projections that suggest an extra 475,000 jobs will be needed in health and an extra 490,000 jobs in social care by the early part of the next decade.
---
The report said: "In the face of this, the Government has shown a marked reluctance to act decisively.
"The workforce plan promised in the spring has not yet been published and will be a 'framework' with no numbers, which we are told could potentially follow in yet another report later this year."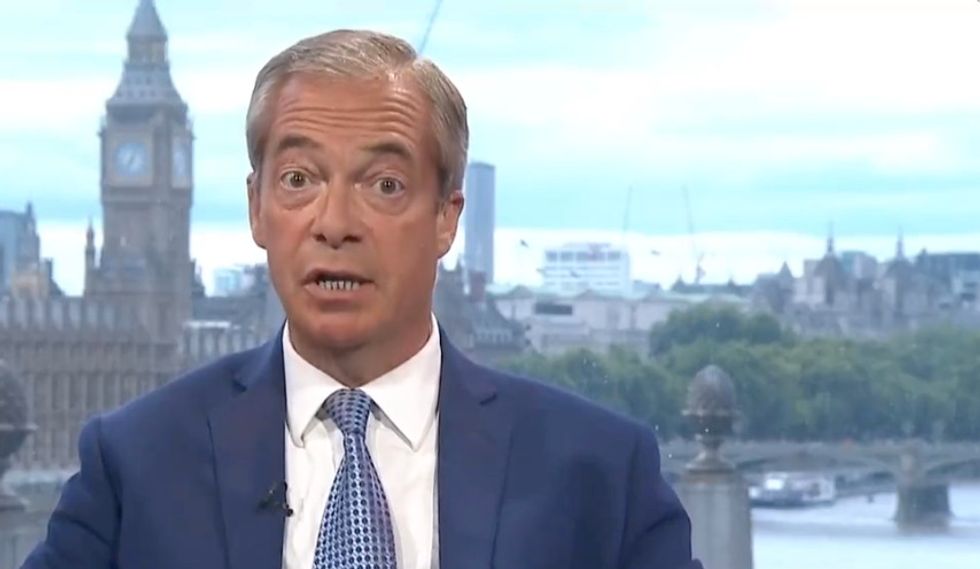 Nigel Farage presenting his show on GB News
GB News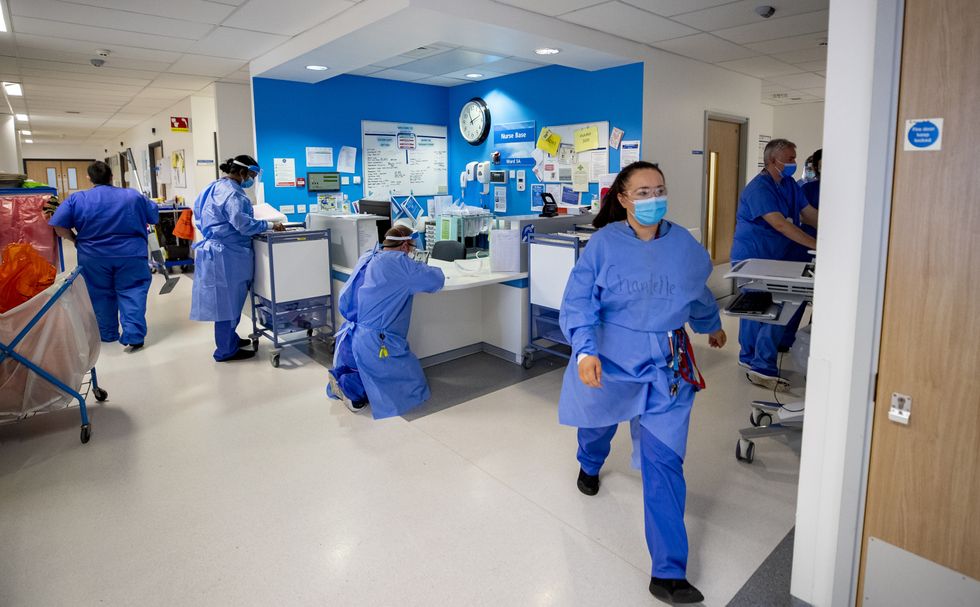 An NHS report says the health service is badly understaffed
Peter Byrne
In response, GB News host Nigel Farage discussed how "more and more people" are opting for private health alternatives as he hit out at the NHS.
He told Farage viewers on Monday evening: "A report out today, compiled by Members of Parliament, says we're about 100,000 staff short in the National Health Service.
"The waiting list is now up to 6.6 million and, as I predicted on the first show I did here a year ago, more and more people are now using private medicine.
"A 39 percent increase in those, over the last year, who've gone to private GPs because they just can't wait for a fortnight to get an appointment and get a diagnosis on the NHS.
"It isn't working, it's broken and yet we've been in denial about this for year, after year, after year."
Later in the show, GB News Economics and Business Editor Liam Halligan joined Nigel to discuss the NHS report.
Agreeing with Nigel, Liam explained: "We're spending well above average. You can't then argue the NHS is underfunded."
On the point of why people are cautious to criticise it, he argued that Brits look to the past too much.
He added: "Of course the NHS was the envy of the world, in the mid-1940s, when it was created!"
A separate report by the committee's panel of independent experts rates the Government's progress overall to meet key commitments it has made on workforce as "inadequate".
Health and Social Care Committee chairman Jeremy Hunt said: "We now face the greatest workforce crisis in history in the NHS and in social care with still no idea of the number of additional doctors, nurses and other professionals we actually need.
"NHS professionals know there is no silver bullet to solve this problem but we should at least be giving them comfort that a plan is in place.
"This must be a top priority for the new prime minister."