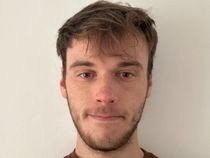 Nigel Farage has taken aim at the BBC over the manner in which they carry out their reporting on the Channel migrant crisis.
It comes after two migrant thugs were jailed for attacking police on a French beach.
---
The pair were part of a violent mob who confronted police officers attempting to stop them from launching their small boat towards the UK.
Speaking on GB News, Nigel Farage hit out at the BBC for claiming it is "desperate people" attempting the perilous trip across the Channel, but admitted that some of the individuals in question are.
WATCH THE INTERVIEW BELOW
"I get sick and tired of the BBC telling us just poor, desperate people. Maybe some of them are", he told Patrick Christys.
"I have confronted these guys in the English Channel. I have seen the aggression on their faces in many cases and to think that people like that are pouring into our country.
LATEST DEVELOPMENTS
"It's a genuine cause for concern for our national security, but nobody in Westminster cares."
Salih Taib Abdullah, 33, and Ahmed Omar Saleh Khater, 25, were sentenced at Canterbury Crown Court today to a total of two years and two months' imprisonment.
The violent disorder, which involved a large group of migrants on a beach near Calais, took place in June.
Officers were injured in their attempts to stop the launch, and the group of fifty-one migrants were able to successfully cross the Channel.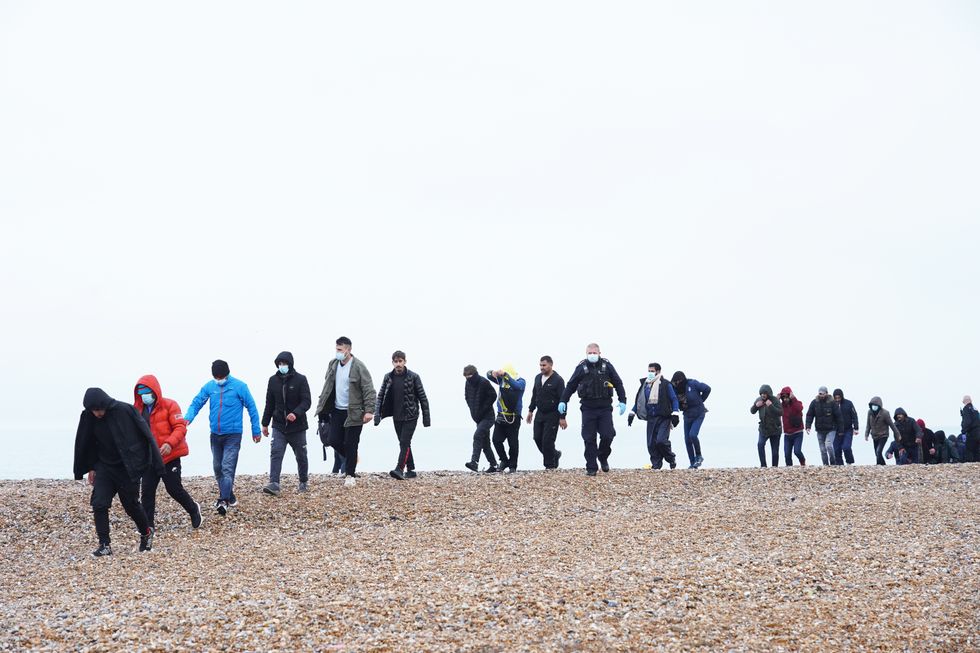 Huge numbers of migrants are still coming to Britain via small boats PA
The Home Office said British and French authorities "worked closely together, at speed, to ensure the offenders were brought to justice as swiftly as possible".
Both Abdullah, from Iraq, and Khater, from Sudan, pleaded guilty to attempting to arrive in the UK without valid entry clearance at an earlier hearing.

Charlie Eastaugh, Director of International Operations for the Small Boats Operational Command said: "We will not tolerate violence against our French partners, particularly by those attempting dangerous and illegal small boat launches which threaten the border security of the UK.
"Tension on French beaches is increasing due to the successful efforts of law enforcement in frustrating this organised criminal enterprise.
"Incidents like this highlight the complex and brave work of our French colleagues in the face of challenging conditions.
"We will continue to work hand-in-hand with them to tackle the criminal gangs behind these deadly crossings, to protect our borders and save lives."
It comes after Farage said he is anticipating "the biggest month ever" for migrant crossings as conditions lend themselves perfectly to the practice.
"I would predict September will be the biggest month ever in terms of illegal migration across the Channel", he said.
"Rishi Sunak has changed his tune on this, saying how difficult this is. We have a gutless, weak Government.
"We have a country getting angrier, Labour won't be any better, the last four Conservative PMs have all promised to tackle this, and now we hardly deport anybody.