Published: 18/05/2022
-
09:11
Updated: 14/02/2023
-
11:23
Nigel Farage says he fears for the break-up of the United Kingdom as the Northern Ireland Protocol row continues.
It comes after Foreign Secretary Liz Truss set out plans to scrap parts of the Northern Ireland Protocol in the House of Commons on Tuesday, reigniting Brexit tensions with the EU.
---
The move has been met with anger in Brussels, as European Commission vice-president Maros Sefcovic warned of retaliatory measures.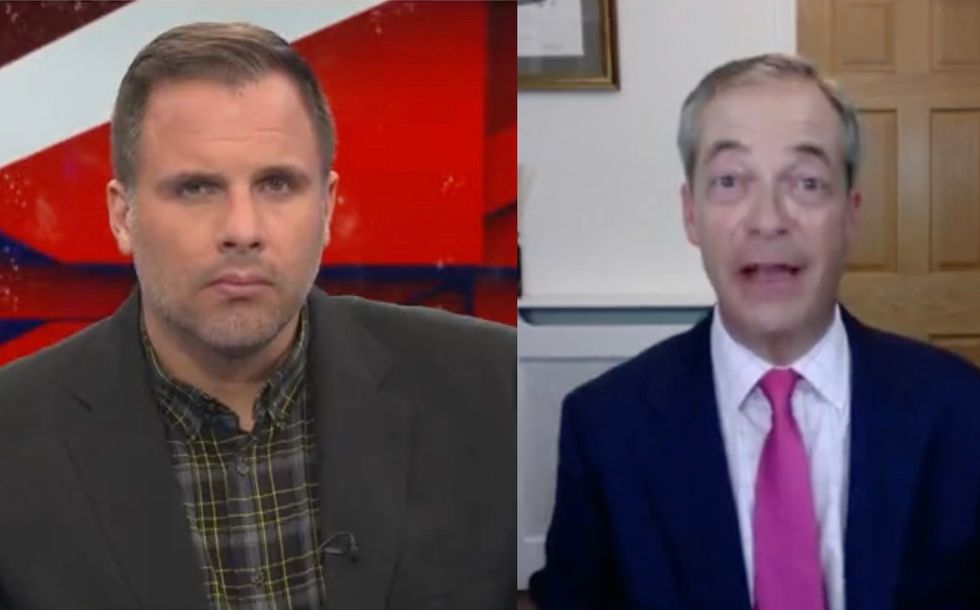 Nigel Farage speaking to Dan Wootton
GB News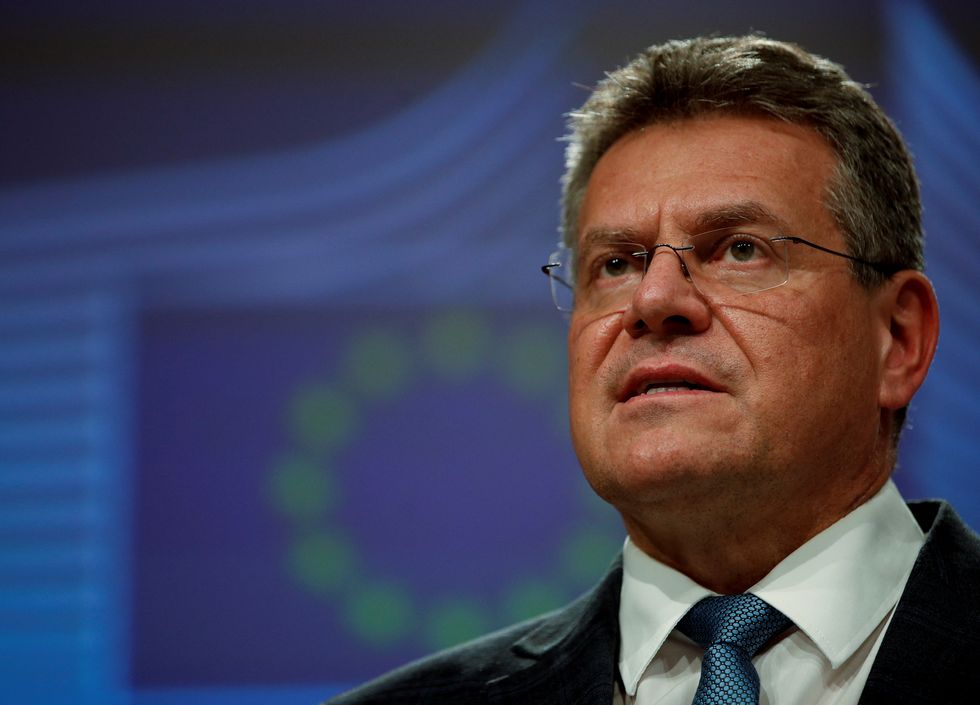 European Commission vice-president Maros Sefcovic has slammed the UK's stance
JOHANNA GERON
But Nigel believes the split in unionist parties in Northern Ireland is a major issue, saying they are in "real danger" unless they "get themselves together".
Speaking on GB News' Dan Wootton Tonight, Nigel said: "There were three unionist parties all getting significant votes at this last election and certainly in the case of the DUP and the TUV, I can't see any publicly stated policy difference between them whatsoever.
"My real concern is that the split in unionism is threatening the union far more than the rise in Sinn Fein, incidentally whose vote was only up by one percent from last time round.
"What the unionists have done is to give Sinn Fein and the cause of those who support the EU and want the UK to break up, all the split unionist vote has done is give Sinn Fein a real boost."
He continued: "Unless the unionists get themselves together, they're in real danger.
"The other worry is does the Good Friday Agreement break down completely over all this and that's the biggest fear.
"That hasn't happened yet, but you never know, this in Northern Ireland."
When asked if the UK Government has let down the people of Northern Ireland, Nigel said: "Like a cheap pair of braces, absolutely they really really have."
He later added: "If you start the break-up of the United Kingdom with Northern Ireland, who knows what the consequences are for Scotland and elsewhere."