Published: 04/08/2022
-
20:30
Updated: 04/08/2022
-
20:33
Nigel Farage has called for "Brexit 2.0" to stop the migrant crisis, saying the current situation is "very worrying".
Small boat crossings in the English Channel resumed on Thursday following a quiet two days.
---
No crossings were recorded on Tuesday or Wednesday, according to figures from the Ministry of Defence.
Speaking about the ongoing crisis on GB News' Farage at Large live from Bognor Regis, Nigel said: "I can tell you that today there were about 400 in today by about four o'clock with more boats on the way, we're heading for vast numbers, people are feeling this across the country.
Drag row
"We will never deal with this if we stay part of the European Convention on Human Rights whose court can overrule this.
"We will never deal with this all the while we are signed up to some United Nations declarations, some of which are over 70 years old and out of date.
"I will put it to you what we need is Brexit 2.0 so we really get back control of our borders that's my view.
"I think we're rapidly running out of hotel rooms and the cost is £5million a day.
"And I sense people are pretty upset and pretty angry about what's going on.
"And worse still is those that are coming we know learn they are absconding in their hundreds, many we haven't even got biometric data from so I think it's very worrying."
A total of 696 people made the dangerous journey on Monday, the busiest day for Channel crossings so far this year, and were taken to the Port of Ramsgate due to concerns about traffic around the Port of Dover.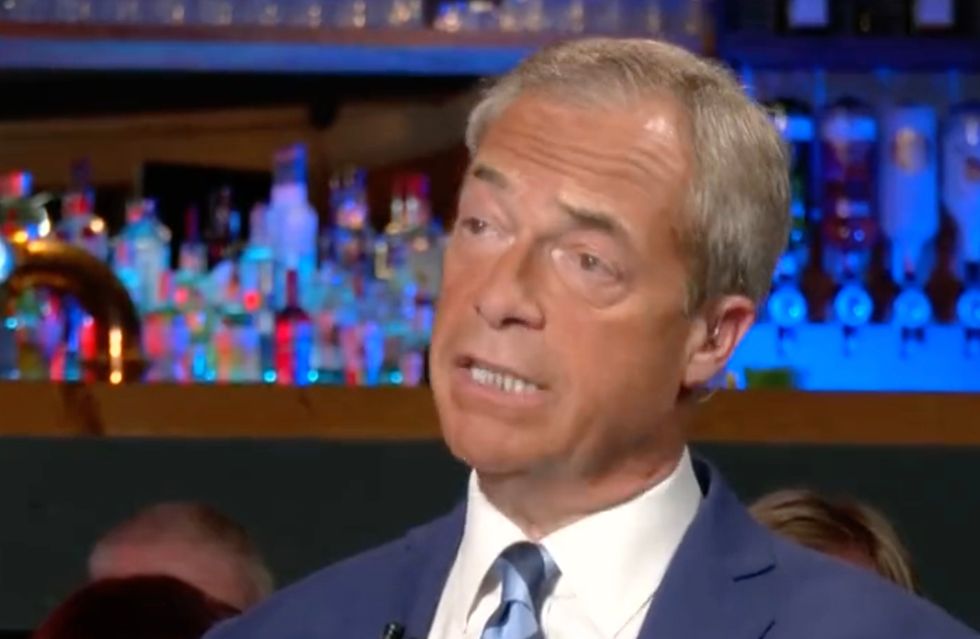 Nigel Farage
GB News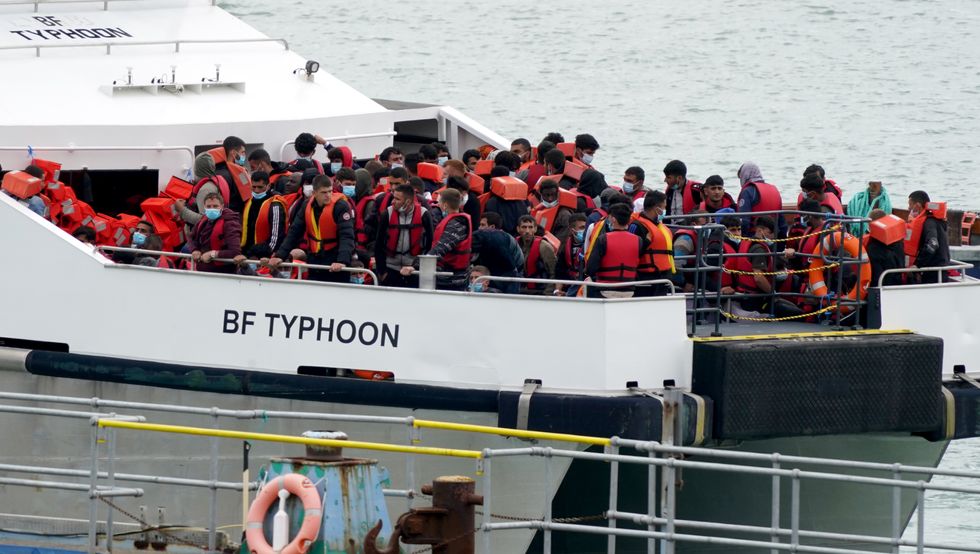 A group of people thought to be migrants are brought in to Ramsgate, Kent
Gareth Fuller