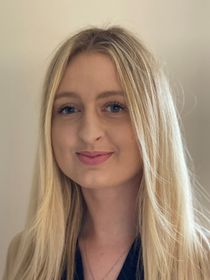 Published: 06/02/2023
-
14:27
Updated: 06/02/2023
-
14:47
A police theory that Nicola Bulley fell into a river could be dismissed in just three days, according to a leading forensic search expert.
The 45-year-old vanished while walking her dog close to the River Wyre in St Michael's on Wyre on January 27.
---
*** GET THE LATEST UPDATESON THIS STORY - SUBSCRIBE TO US ON YOUTUBE NOW ***
Police have been searching the water as officers continue to pursue a theory that Nicola fell into the river.
Peter Faulding, a forensic search and rescue expert who founded the company Specialist Group International has offered services free of charge.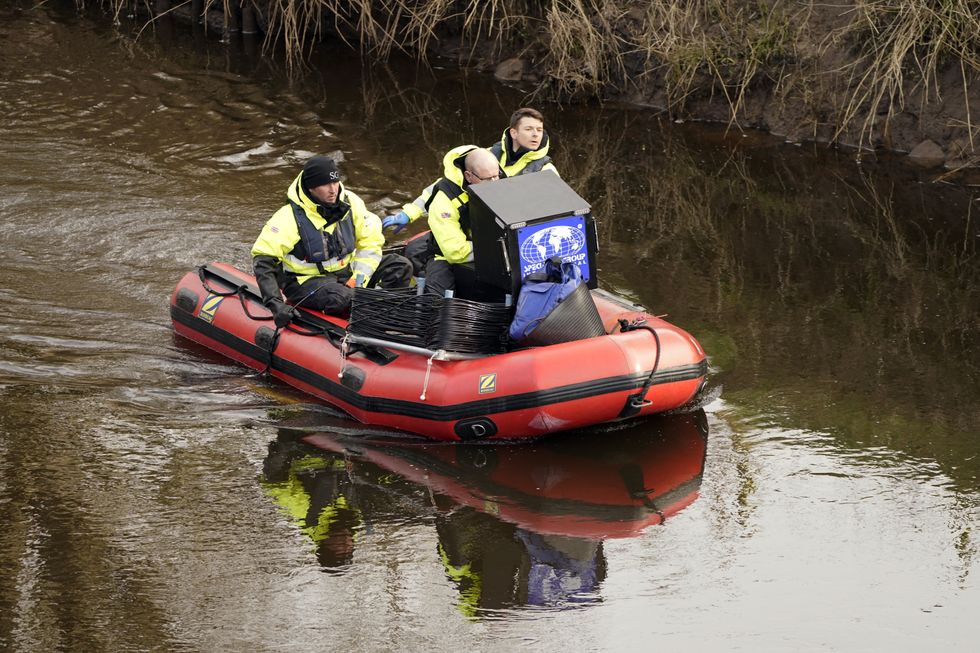 Nicola's friends have condemned 'vile' speculation online following her disappearance
Danny Lawson
The expert, who has "very high frequency" sonar equipment and 20 years' experience in this kind of underwater search mission, said his team will be able to rule out whether Nicola fell into the river in three days.
"The river is quite an unusual one. It's not a straight river but a very windy one," he told the Guardian.
"I think that within two to three days we should have all of the river searched. We are trying to help the police as much as we can.
"The police are conducting lots of other inquiries apart from the search focused on the river. But if Nicola did not come to be in the river we should be able to rule that out in the next few days."

Lancashire constabulary have narrowed down when the mortgage adviser went missing while walking her springer spaniel Willow to a 10-minute window.
Friends of Nicola have recently hit out at "vile" theories being posted online which is causing "hurt and distress" for her family.
Posting on Facebook, Nicola's friend Tilly Ann named 11 things she believes people "may not know" to counter "inappropriate" posts.
"Family and friends need these accusations to stop immediately," she said. "The fact I've had to write this is disgusting to be honest."
She added: "What her family need right now is as much positivity as possible please."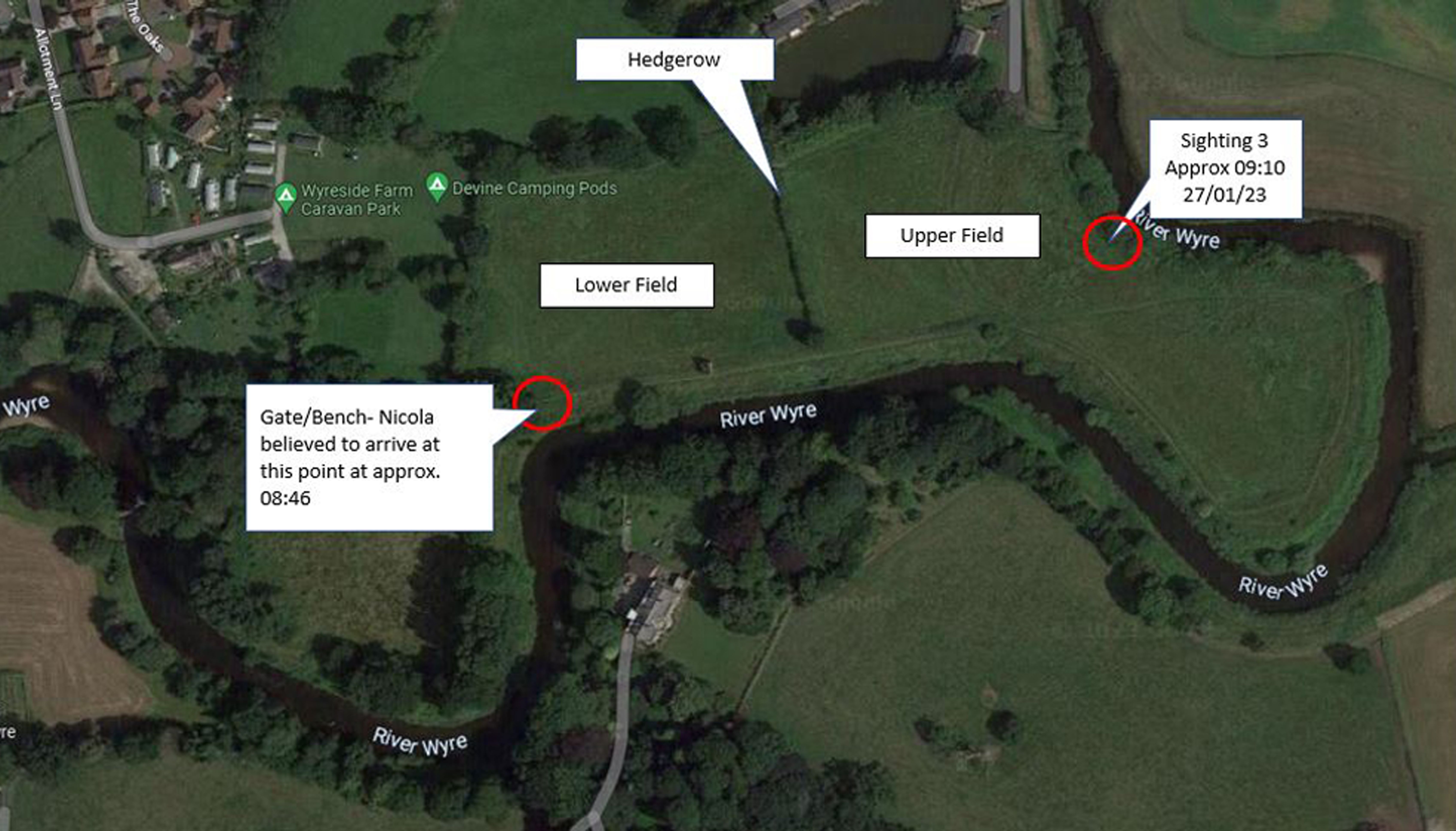 Police believe Nicola Bulley went missing during a 10-minute window
Lancashire Police
Her message was echoed by another family friend, Heather Gibbons, who said some of the theories were "vile" and incredibly hurtful to the family.
"The speculation is massive. It's human nature," she told the BBC.
"Everyone's going to have their thoughts, their theories. Everyone will be speculating. But to see some of the vile speculating online, some of the theories that are incredibly, incredibly hurtful.
"I don't think people are realising that the family are sitting at home and able to access and see all of that."