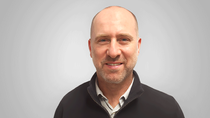 Published: 07/10/2022
-
12:02
Britain's most senior police officer has announced the setting up of a new unit to root out criminal behaviour amongst officers and staff at the Metropolitan Police.
New Met Commissioner Sir Mark Rowley says the 'Anti-corruption and Abuse Command' will target police officers and police staff who "corrupt the integrity of the force through misogyny, homophobia, sexism and other abuse.".
---
Sir Mark's plan comes after series of scandals and missteps, most shockingly the murder of Sarah Everard by a serving officer, but also a number of groups of officers found to have exchanged offensive messages on social media.
Sir Mark said: "In recent years we have seen the corrosive effect corrupt, racist, misogynistic, homophobic, abusive and criminal officers and staff have had on the levels of trust our communities have in the Met.
"This also undermines our crime fighting efforts and impedes our ability to investigate offences. Both communities and our honest determined majority of officers are rightly angry.
"As part of my commitment to renew policing by consent and to bring more trust, less crime and high standards to the Met, I'm investing in extra officers and staff, skills and technology to root out those corrupt or abusive officers or staff.
"We will be proactive and unrelenting in actively seeking out these criminal colleagues. I make no apology for this ruthlessness in evicting those who undermine our integrity as we seek to reform the Met and give the public the confidence in us they deserve."
The new team of around 100 detectives and officers will use a range of tactics usually deployed during investigations into major crime, to identify and investigate those who are predatory, who abuse their position of trust - for their personal, financial or sexual advantage – whether on duty, off duty, in person or online.