Published: 05/04/2022
-
20:50
Marine le Pen is "basking in the sunshine of a possible victory" as she closes the gap on Emmanuel Macron in the French presidential race.
A new Harris Interactive poll revealed that while Macron's lead is dwindling, his far-right rival Le Pen has captured 48.5 percent of voter intentions with just a few days to go.
---
Anne-Elisabeth Moutet, Paris columnist for the Telegraph said on GB News: "She is within distance of victory, she might not win, but she could."
Ms Moutet went on to tell presenter Mark Steyn that Le Pen has benefited from the candidacy of far-right extremist Eric Zemmour.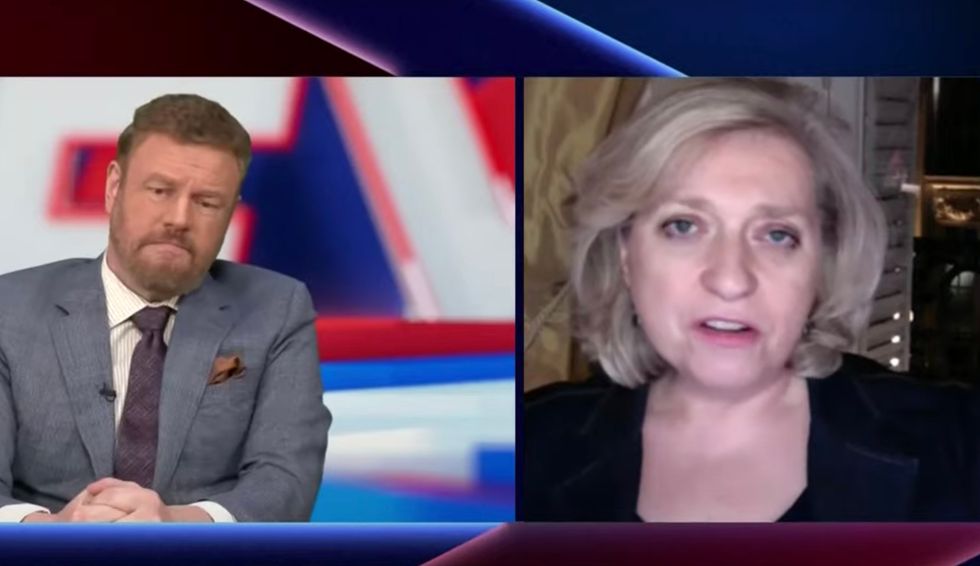 Mark Steyn and Anne-Elisabeth Moutet
GB News
She said: "She has benefited from the presence of Eric Zemmour because he has put out into the open many things in such a frank manner that she can in many ways ride on his idealogical cocktails while she is softer, nicer and more feminine.
Ms Moutet added: "She had a rough time at the start of this campaign, but she is now basking in the sunshine of a possible victory.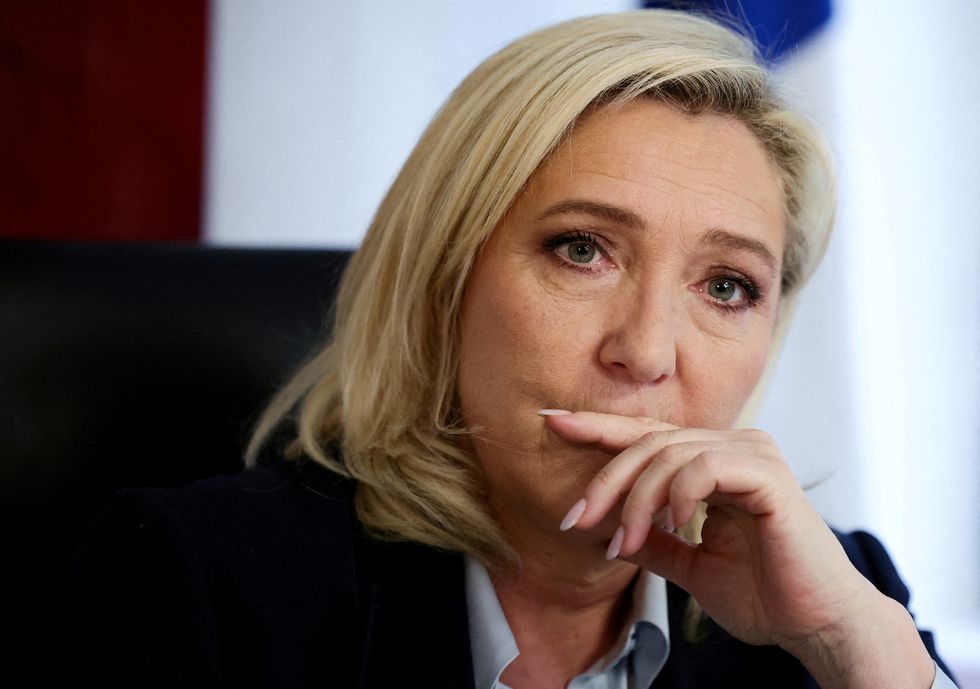 Marine Le Pen, leader of French far-right National Rally (Rassemblement National) party and candidate for the 2022 French presidential election
SARAH MEYSSONNIER
Macron's faltering poll lead has been put down to his performance during the Ukraine-Russia crisis.
A Le Pen presidency is predicted to have a dramatic impact on global affairs, as she has vowed to pull France out of NATO once elected.
Le Pen said during a meeting with her constituents in the northern city of Reims: "We must defend our interests freely and get out of the logic of military alliances … Therefore, we will get out of the unified NATO command, so as not to allow us to be dragged again into useless conflicts."
Political analyst Mujtaba Rahman of the Eurasia Group said a Le Pen presidency would pose an existential crisis for the European Union and Nato at a particularly crucial historical moment.
Mr Rahman said: "It would fundamentally undermine the western alliance."
"The EU would no longer be able to put up a coherent front against Russia in Ukraine. France would become a destructive partner within the EU, and that would have profound implications for the EU's ability to function, and would fundamentally undermine the EU's place in the world," he told The Independent.