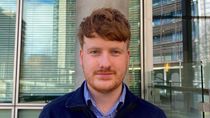 Published: 17/03/2023
-
13:17
Macron has been met with fierce opposition to his pension plan which has gone through the National Assembly without a vote.
Violent demonstrations took place across the country this week in protest against the President's decision.
---
His use of the special procedure which meant he did not have to put his plan to a vote set off boos and calls for him to "resign" from MPs.
The move shows Macron was unable to get a majority to put the vote through without using the special procedure, raising uncertainty about his ability to win support for further reforms.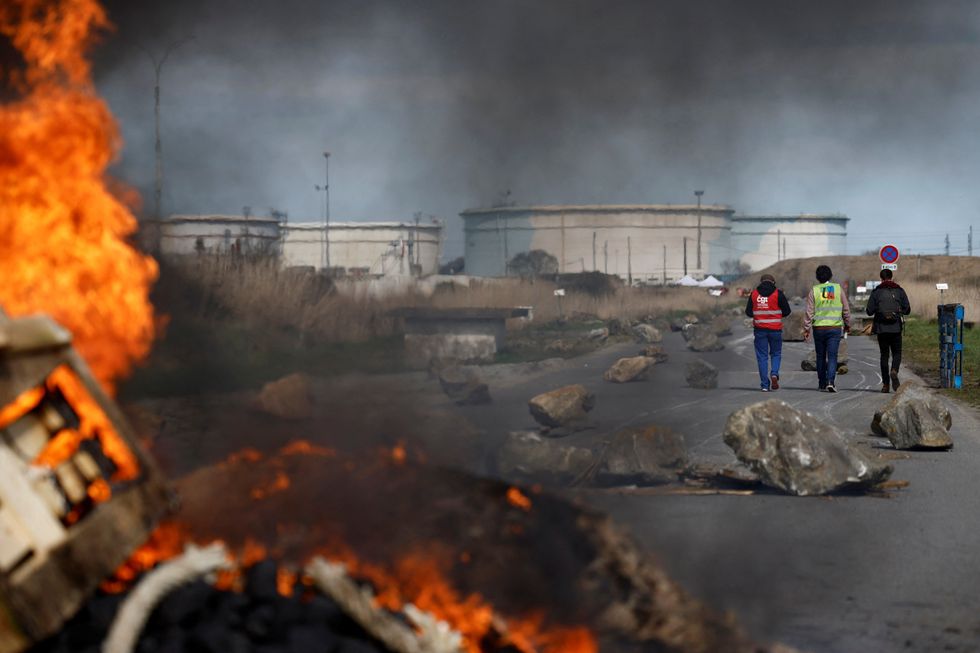 French energy workers on strike protest against French government's pension reform plan.
Reuters
The Government will now raise the retirement age in France to 64-years-old, insisting that the move is essential in order to ensure its pension system does not run dry.
The current retirement age in the country is 62.
French Prime Minister Elisabeth Borne was also greeted by boos upon arriving at the National Assembly.
She announced that she would invoke article 49.3 of the constitution to skip a vote on the reform measures.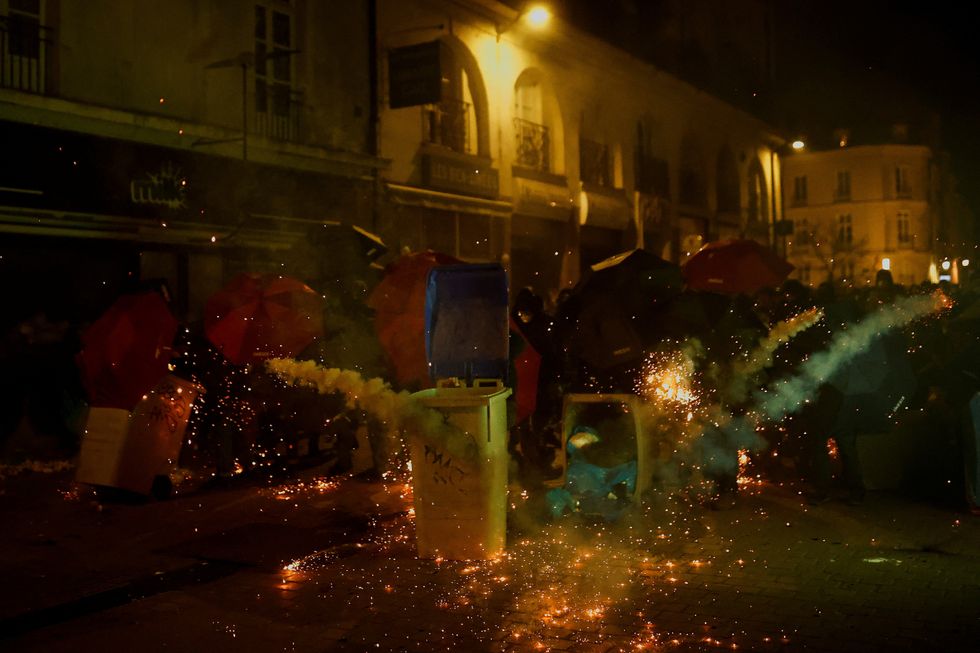 Demonstrators took cover behind umbrellas while gathering in Nantes to protest.
Reuters
Marine Le Pen said Borne's actions were an "extraordinary sign of weakness".
Thousands of Parisians took to the Place de la Concorde to protest against the decision, with some throwing stones resulting in the police firing tear gas back in an effort to break up the crowd.
Other protesters blocked a key highway in the French capital, and cars were torched in cities across the country.
There were over 300 arrests made across France as a result of the spontaneous protests, according to interior minister Gerald Darmanin.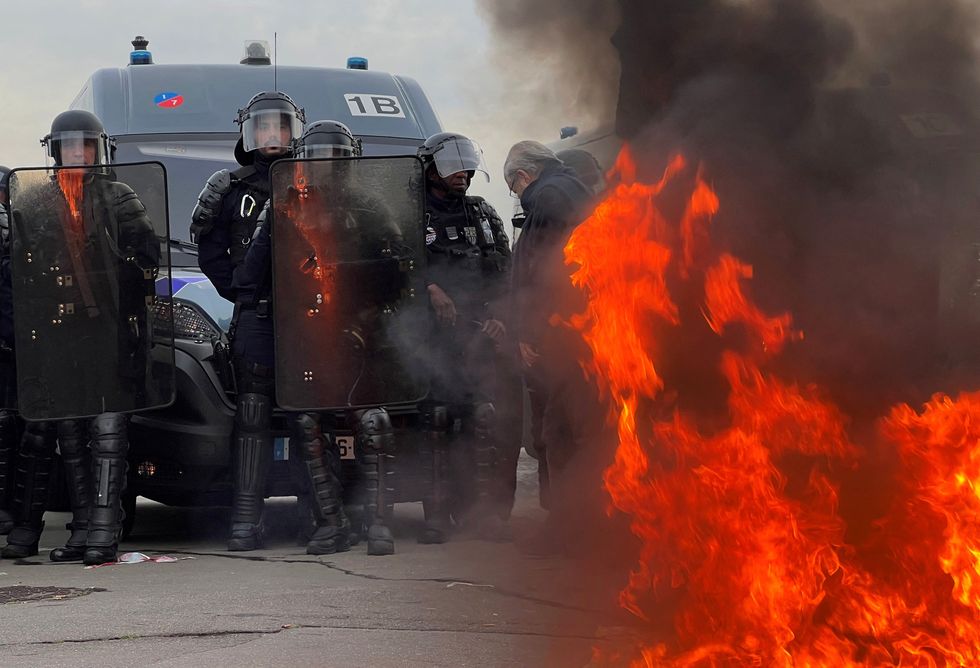 French gendarmes and CRS riot police stand on position near a fire as demonstrators gather on Place de la Concorde
Reuters
Speaking to a radio station he said: "Opposition is legitimate, protests are legitimate but causing mayhem is not".
French unions have also called for further strikes to take place on March 23.
Opposition lawmakers have promised to put in votes of no-confidence in parliament.
They have also called for the resignation of Borne.