By Max Parry
Published: 17/05/2022
-
18:08
Updated: 14/02/2023
-
11:24
Luther Blissett, the former Watford, AC Milan and England star, has told GB News it's "fantastic" that Blackpool striker Jake Daniels has felt able to come out as gay.
Daniels is the first male player active in the UK to declare that they're gay since Justin Fashanu in 1990.
---
Asked how brave a move Daniels' decision is, Blissett told us: "I think it's amazing, for a young man, he's only 17-years-old, and to come out and declare that he's gay is fantastic."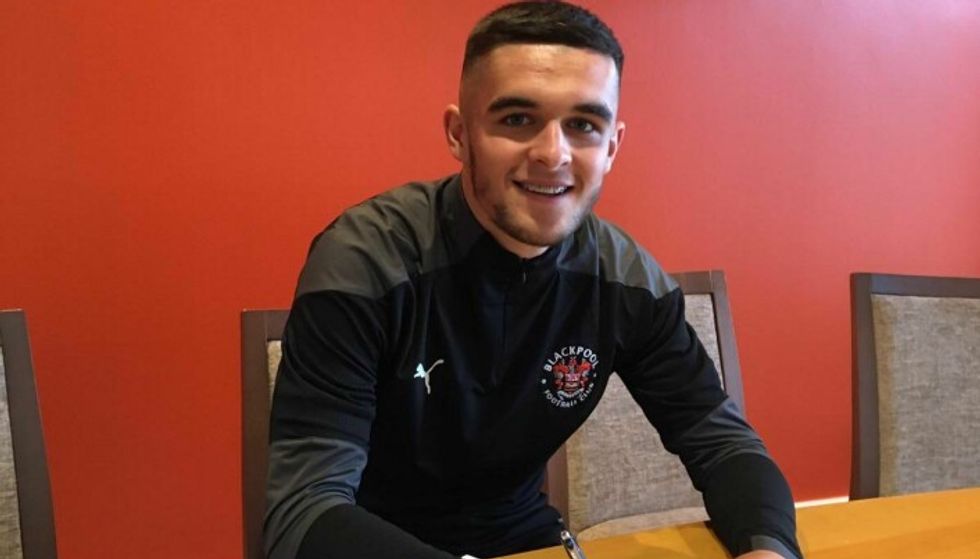 Jake Daniels of Blackpool FC who has come out as gay.
@Jake_Daniels11
However, Blissett remarked that he didn't accept that players should feel obliged to publicly come out.
"I don't see any reason why you have to declare what your sexual persuasion is", he said.
"You're a human being there should be no need to.
"In this day and age you have to come and tell people exactly everything you want to do."
Blissett was also asked why it had taken so long for a player to follow in the footsteps of former Norwich and Nottingham Forest striker Justin Fashanu and come out as gay.
Blissett said: "There is a bit of a macho image within the changing room.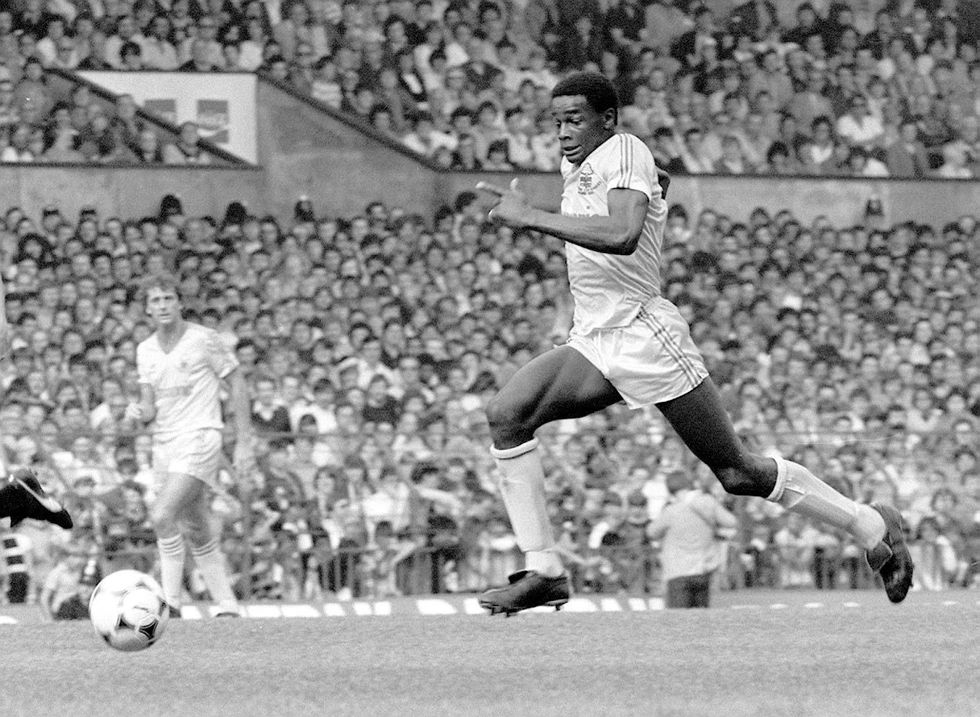 Justin Fashanu (the first profession footballer to warrant a 1 million transfer) during his playing days at First Division Nottingham Forest Football Club.
PA Photos
"You don't want to give anyone any reason to think you're not up to doing the job or give them an excuse to shout other things at you."
The former England forward reiterated that a player's sexuality should never be met with backlash within the dressing room.
"For me, there should be no issue", he said.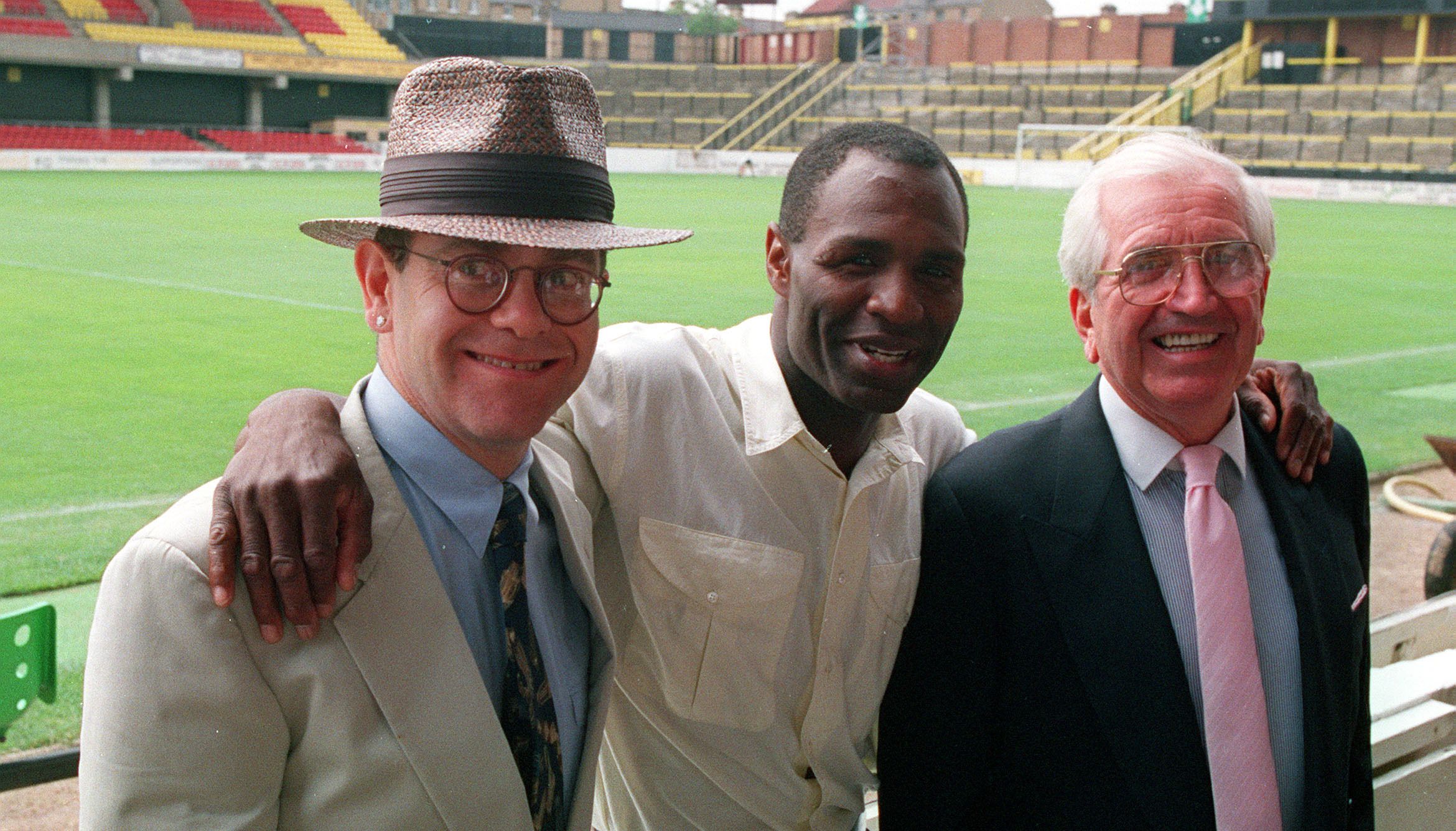 Luther Blissett after signing for Watford with Jack Petchie (RIGHT) and Elton John at Vicarage Road.
MALCOM CROFT
Jake Daniels made his professional debut for Blackpool in a defeat to Peterborough United this month, having signed a contract with the Seasiders in February.
Daniels has bagged 30 goals for Blackpool's under-19s side and told Sky Sports News: "I told my mum and my sister. The day after we played Accrington and I scored four, so it just shows how much of a weight off the shoulders it was and a massive relief."
Liz Ward, director of programmes at Stonewall, a lesbian, gay, bisexual and transgender rights charity who have pioneered the Rainbow Laces campaign, said: "We are proud that Jake has felt able to share his truth with the world.
"To come out publicly as the UK's first openly gay professional footballer in nearly 30 years takes incredible courage, and we're heartened by the solidarity and support he has received from Blackpool FC and his team-mates.