By Max Parry
Published: 25/05/2022
-
11:42
Updated: 25/05/2022
-
12:28
In PMQs today, Speaker of the House of Commons Sir Lindsay Hoyle scolded Tory MP Peter Bone following an outburst as Keir Starmer addressed the House.
As Sir Keir attacked the Prime Minister, on the day the Sue Gray reported was published, he was interrupted by the backbench Tory, drawing laughter from the Conservative benches.
---
The Speaker intervened: "Peter! Mr Bone, a man also wants to catch my eye is not going [about] the best way to do so."
The MP for Wellingborough shouted an inaudible remark into the chamber, amid heated debate over the cost of living.
Sir Keir asked what "attracted" Boris Johnson to a "U-turn" on a windfall tax on the week the Sue Gray report is published.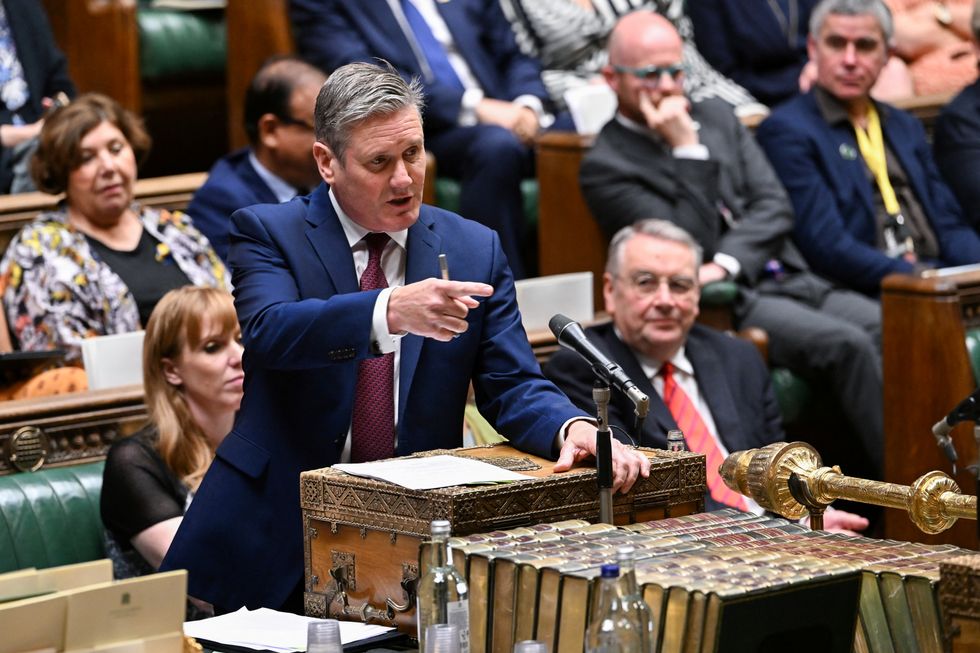 British Labour Party opposition leader Keir Starmer.
UK PARLIAMENT/JESSICA TAYLOR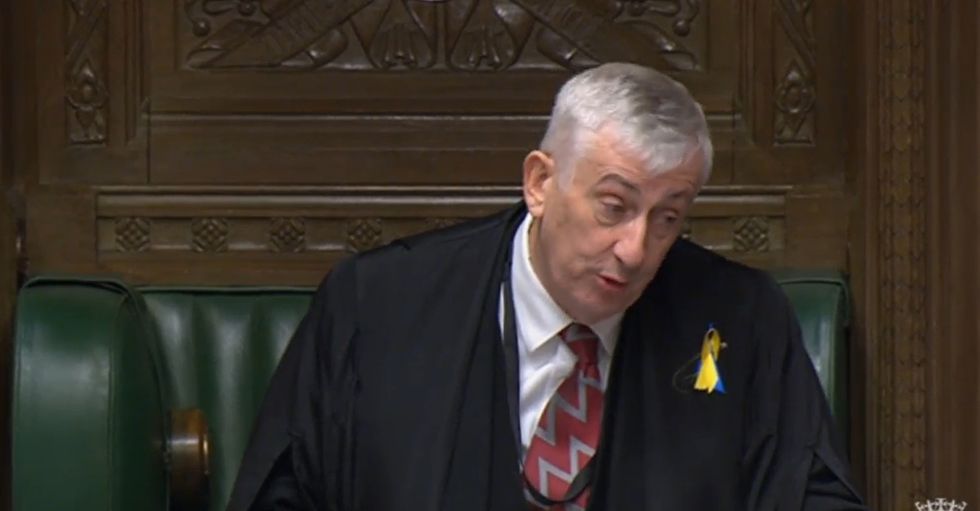 Speaker of the House of Commons Sir Lindsay Hoyle speaks during Prime Minister's Questions in the House of Common.
House of Commons
The Labour leader said: "Fifteen tax rises and they pretend they are a low-tax Government. It's been four and a half months since Labour first called for a windfall tax on oil and gas profits… every week he has a new reason for not doing it."
He added: "He ordered all his MPs to vote against it last week, and now, surprise surprise, he's backing it. Prime Minister I'm told that hindsight is a wonderful thing… whilst he dithered and delayed households across the country suffered when they didn't need to.
"What is it about the Sue Gray report that first attracted him to a U-turn this week?"
The Prime Minister responded: "There is no surprise about Labour's lust to put up taxes. There is nothing original about… they get on it. They absolutely love to confiscate other people's assets. What we prefer to do is make sure that we have the measures that are in place to drive investment in our country and drive jobs.
"And it's thanks to the steps that we took, thanks to the fact that we came out of Covid faster than any other European country which would not have been possible if we had listened to him, that we now have… unemployment at the lowest level since 1974. Put that in your pipe."