By Anna Fox
Published: 30/06/2022
-
21:19
Updated: 14/02/2023
-
10:54
Formula One driver Lewis Hamilton has questioned why "older voices" were given a platform following a mounting racism row after Nelson Piquet spluttered a racist slur at him and Bernie Ecclestone defended it.
Retaliating to the comments which went viral over the last few days, Hamilton said 69-year-old Piquet and 91-year-old Ecclestone are "not representative of who we are now in the sport".
---
A video surfaced on social media earlier this week, capturing former F1 champion Piquet calling Hamilton a racial slur in an interview.
He has since apologised "wholeheartedly" for his language, maintaining his defence that his words have been mistranslated.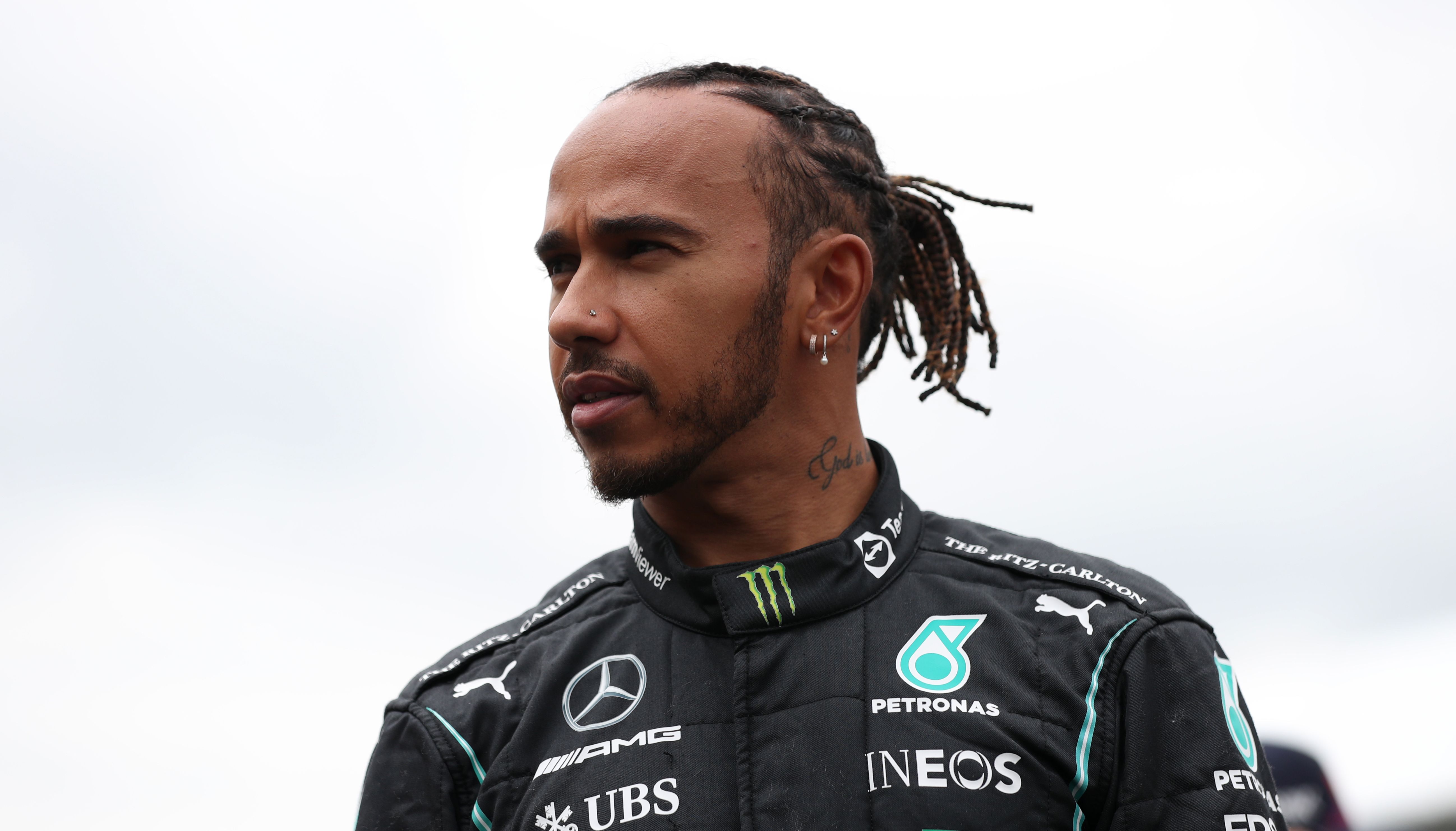 Lewis Hamilton condemned the racist slur in an interview ahead of the British Grand Prix this weekend
Bradley Collyer

Former F1 champion Piquet has since apologised for his racist slur
POOL
Ecclestone, who is a long-time associate of the Brazilian, defended him on Good Morning Britain earlier today, saying Hamilton should "brush aside" the racial slur and "be happy" with the apology.
During the interview the business magnate also outrageously claimed Russian leader Vladimir Putin, who invaded Ukraine earlier this year, is a "first class person" and "sensible".
Former colleagues were quick to distance themselves from his remarks, with F1 releasing a statement to say they were "in very stark contrast to the position of the modern values of our sport".
In a statement ahead of the British Grand Prix, which is being held at Silverstone this weekend, Hamilton expressed his dissatisfaction with the airing of "older voices" by the sporting organisation.
He continued: "I don't know why we are continuing to give these older voices a platform.
"They are speaking for our sport, but we are looking to go somewhere different and they are not representative of who we are now in the sport and where we are planning to go.
"If we are looking to grow our audiences in places like the US and South Africa, we need to be giving the younger people a platform that is more representative of today's time and who we are trying to be.
"It is not just about one individual, or the use of that term, but the bigger picture."
The British F1 driver said: "I am incredibly grateful to all of those who have been supportive within the sport, particularly the drivers.
"It has been two years since many of us took the knee at the first race in Austria and we are still faced with challenges.
"I have been on the receiving end of racism and criticism and that negativity and archaic narratives for a long time and undertones of discrimination, so there is nothing new for me."
Condemning racism in sport, he continued: "I put to F1 and to the media that we should not be giving these people a platform – these old voices, who, whether it is subconscious or conscious, do not agree people like me should be in this sport.
"I don't think in the last couple of weeks a day has gone by where some of the older people, who have not been relevant in our sport for decades, are trying to say negative things and bring me down.
"But I am still here, still standing strong and trying to do my work and pushing diversity. Discrimination exists. It is still all around us. Enough is enough.
"I have tried to take that high road and avoid it, but no one should have to brush off racism and it shouldn't be for me to have to brush it off. We need big organisations to take a stand."