By Tom Evans
Published: 25/02/2022
-
09:46
Updated: 25/02/2022
-
12:32
Kyiv is under attack as Russia's army closes in, with gunshots reported near the government quarter of the Ukrainian capital.
The Ukrainian military says Russian "spies" and "saboteurs" have been seen three miles from the city.
---
GB News brings you the latest across all platforms.
And pictures from the scene show the horrifying and chaotic situation in full.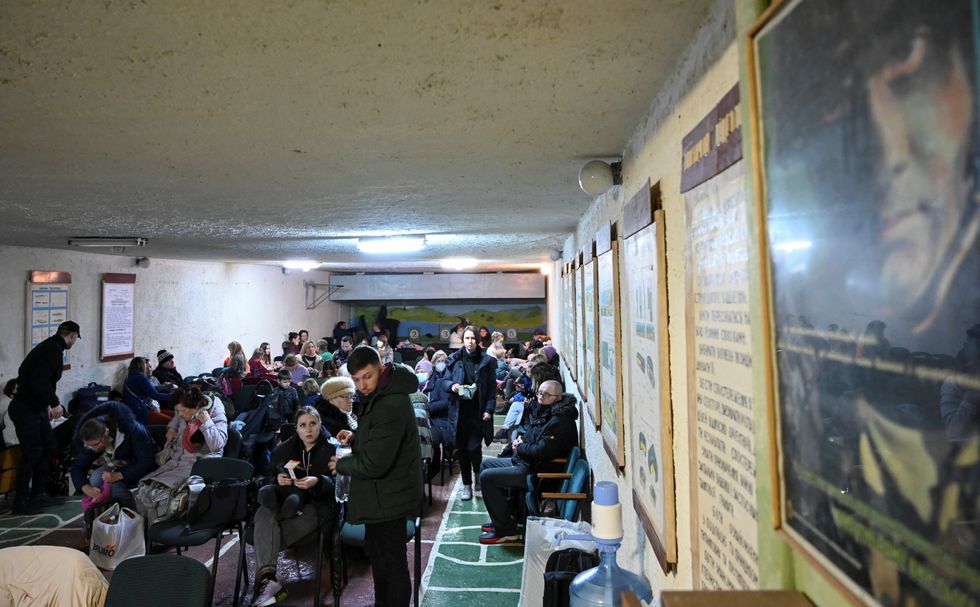 People gather in an air raid shelter in Kyiv, Ukraine February 24, 2022. Picture taken February 24, 2022. REUTERS/Viacheslav Ratynskyi
VIACHESLAV RATYNSKYI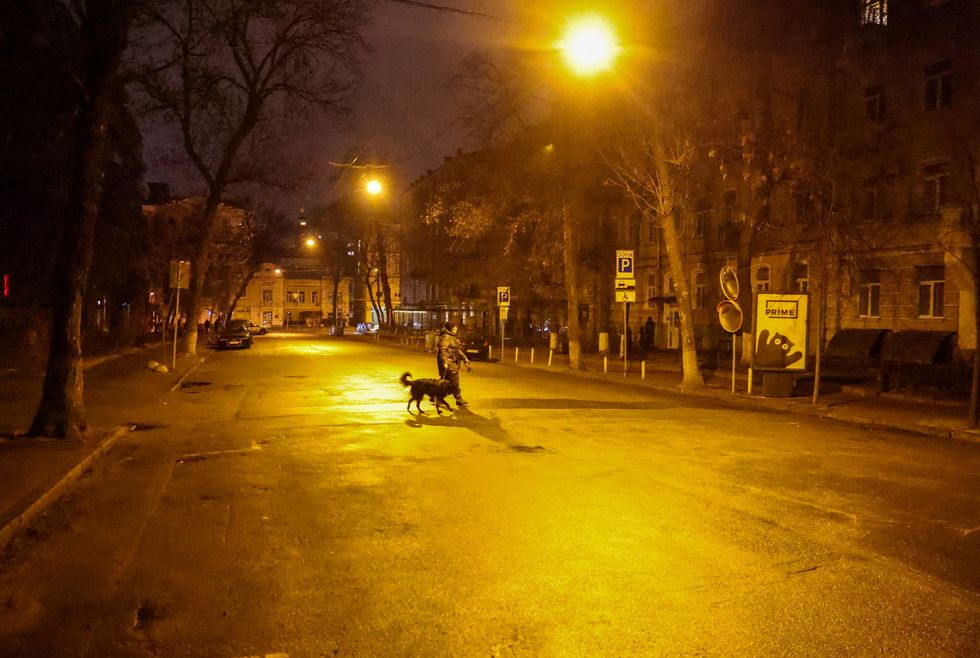 A woman walks along a deserted street with her dog a few hours before the curfew in Kyiv, Ukraine, February 24, 2022. REUTERS/Umit Bektas
UMIT BEKTAS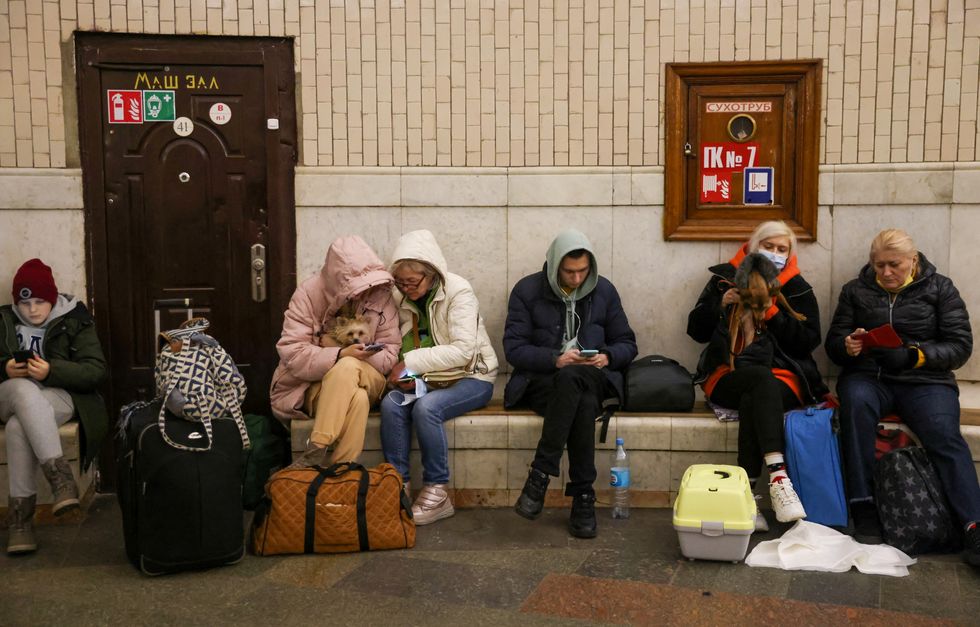 People gather at a metro station as they seek shelter from expected Russian air strikes in Kyiv, Ukraine, February 24, 2022. REUTERS/Umit Bektas
UMIT BEKTAS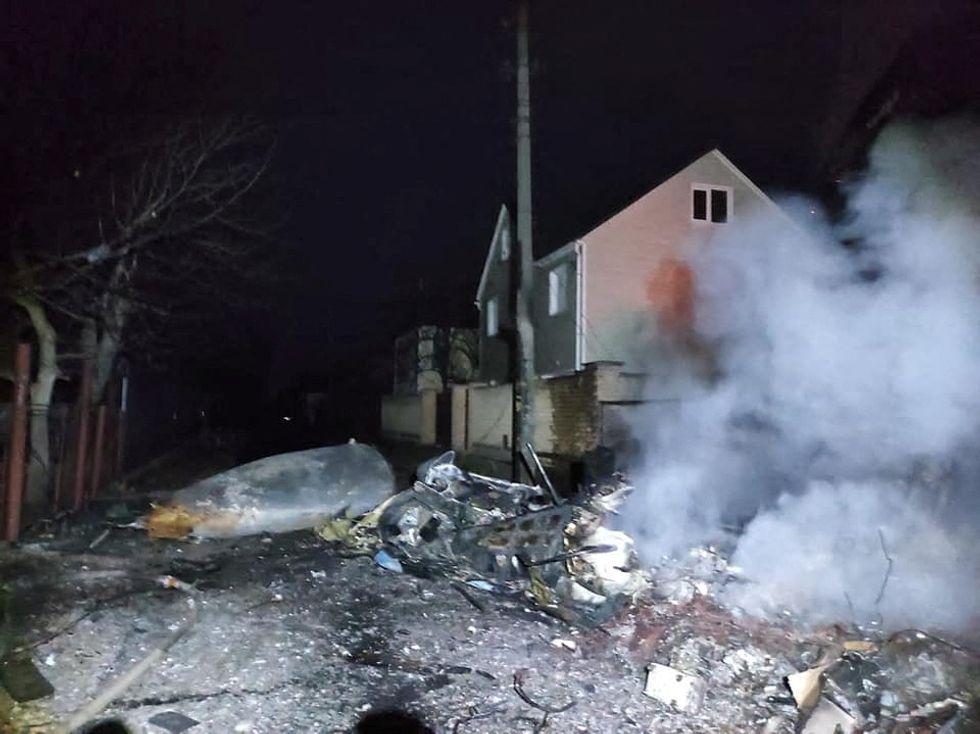 A view shows the wreckage of an unidentified aircraft in a residential area in Kyiv, Ukraine, in this handout picture released February 25, 2022. Press service of the Ukrainian State Emergency Service/Handout via REUTERS.
HANDOUT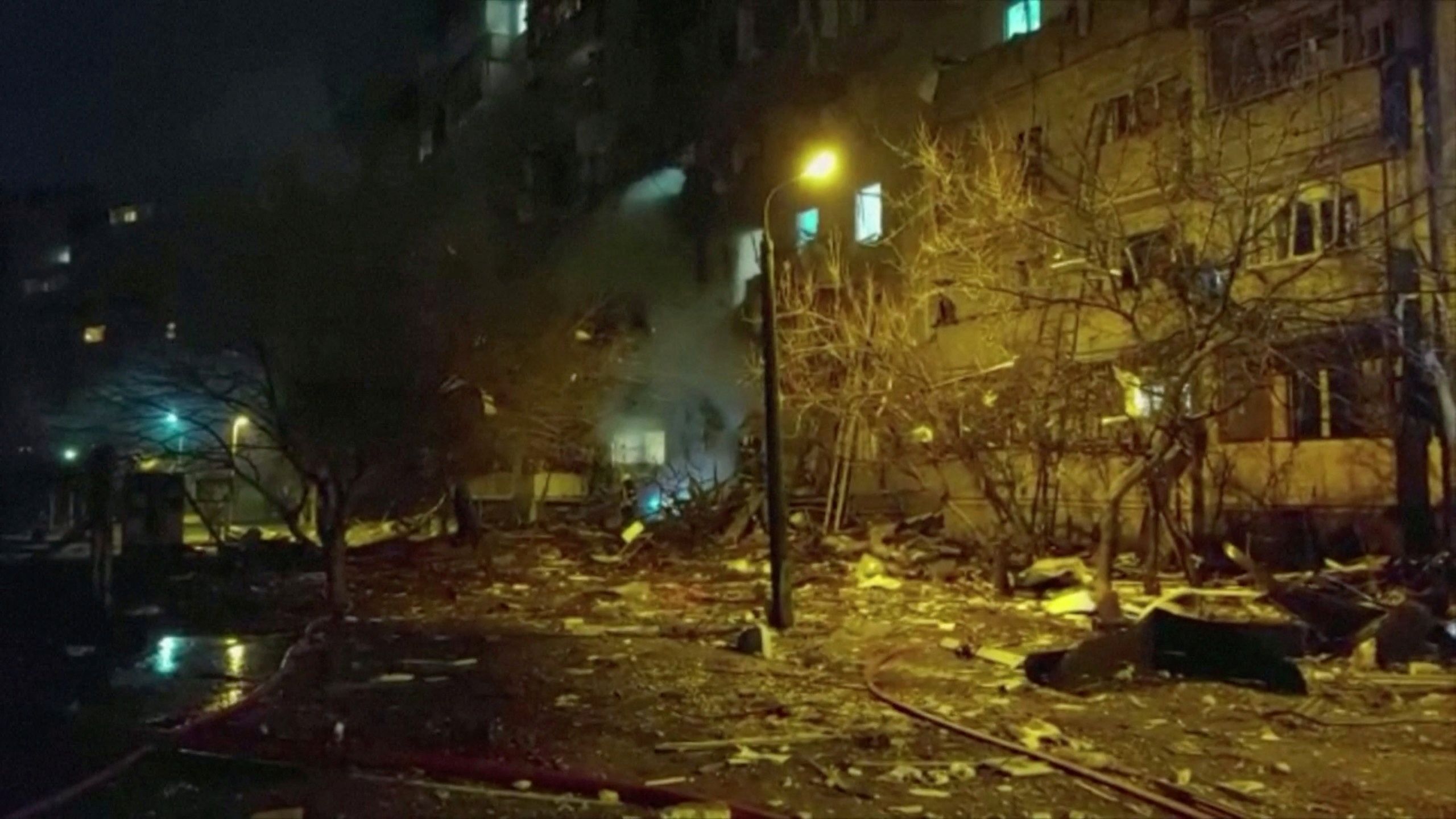 A view of a damaged residential building, after Russia launched a massive military operation against Ukraine, in Kyiv, Ukraine, February 25, 2022 in this still image taken from video. Ukrainian Ministry of Emergencies/via Reuters TV/Handout via REUTERS
UKRAINIAN MINISTRY OF EMERGENCIE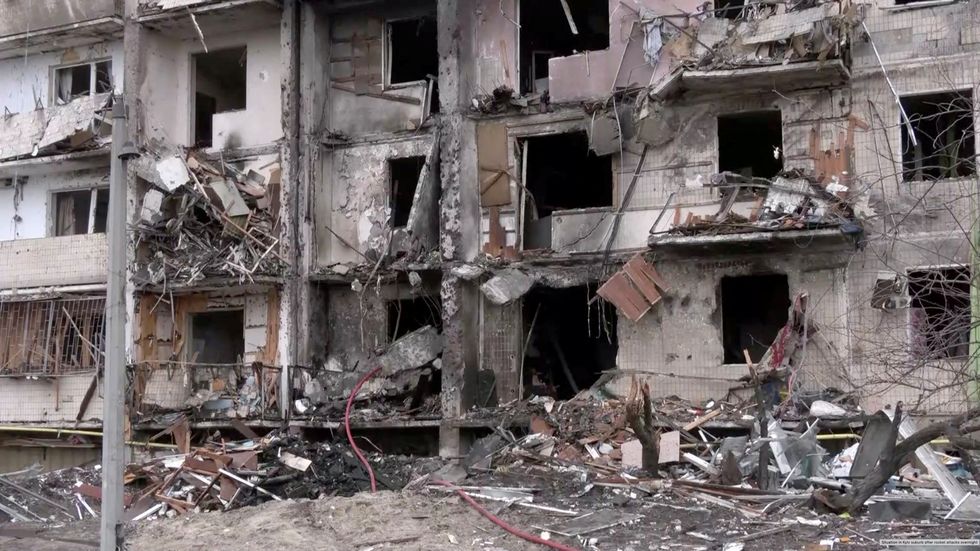 Screengrab from video shows a heavily damaged apartment building after overnight rocket attacks by Russian forces on the country's capital Kyiv, Ukraine February 25, 2022. Reuters TV via REUTERS
REUTERS TV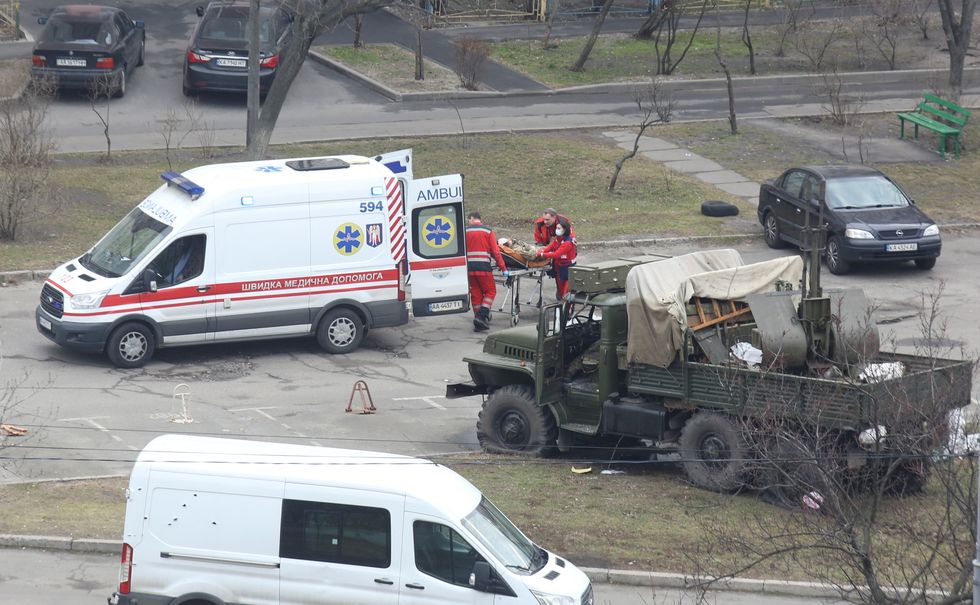 Medics transport a person wearing a military uniform into an ambulance near a damaged unidentified military truck at a residential area in Kyiv, Ukraine February 25, 2022. REUTERS/Olga Yakimovich
OLGA YAKIMOVICH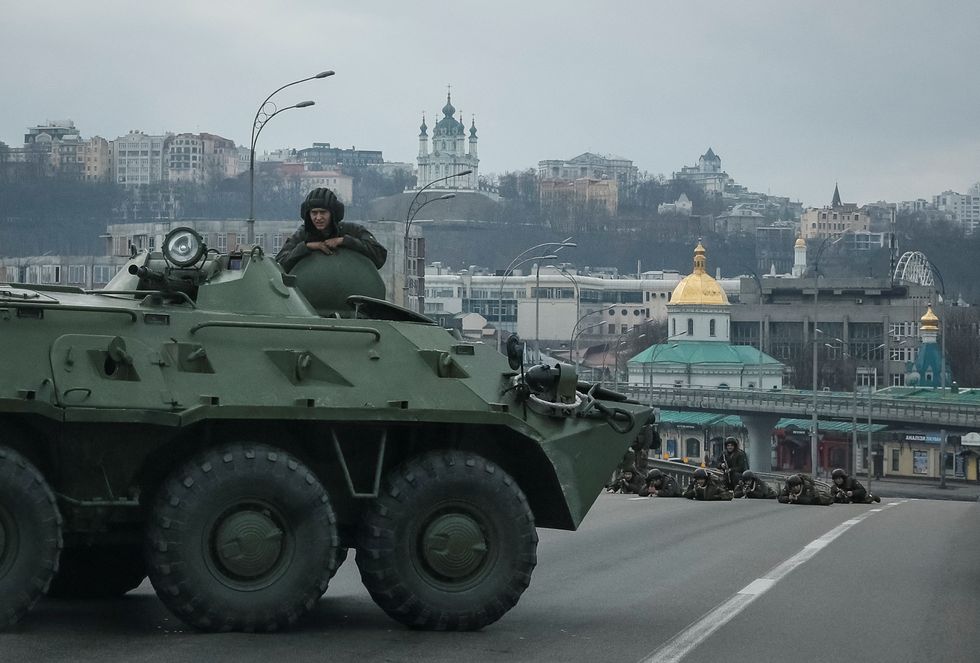 Servicemen of the Ukrainian National Guard take positions in central Kyiv, Ukraine February 25, 2022. REUTERS/Gleb Garanich
GLEB GARANICH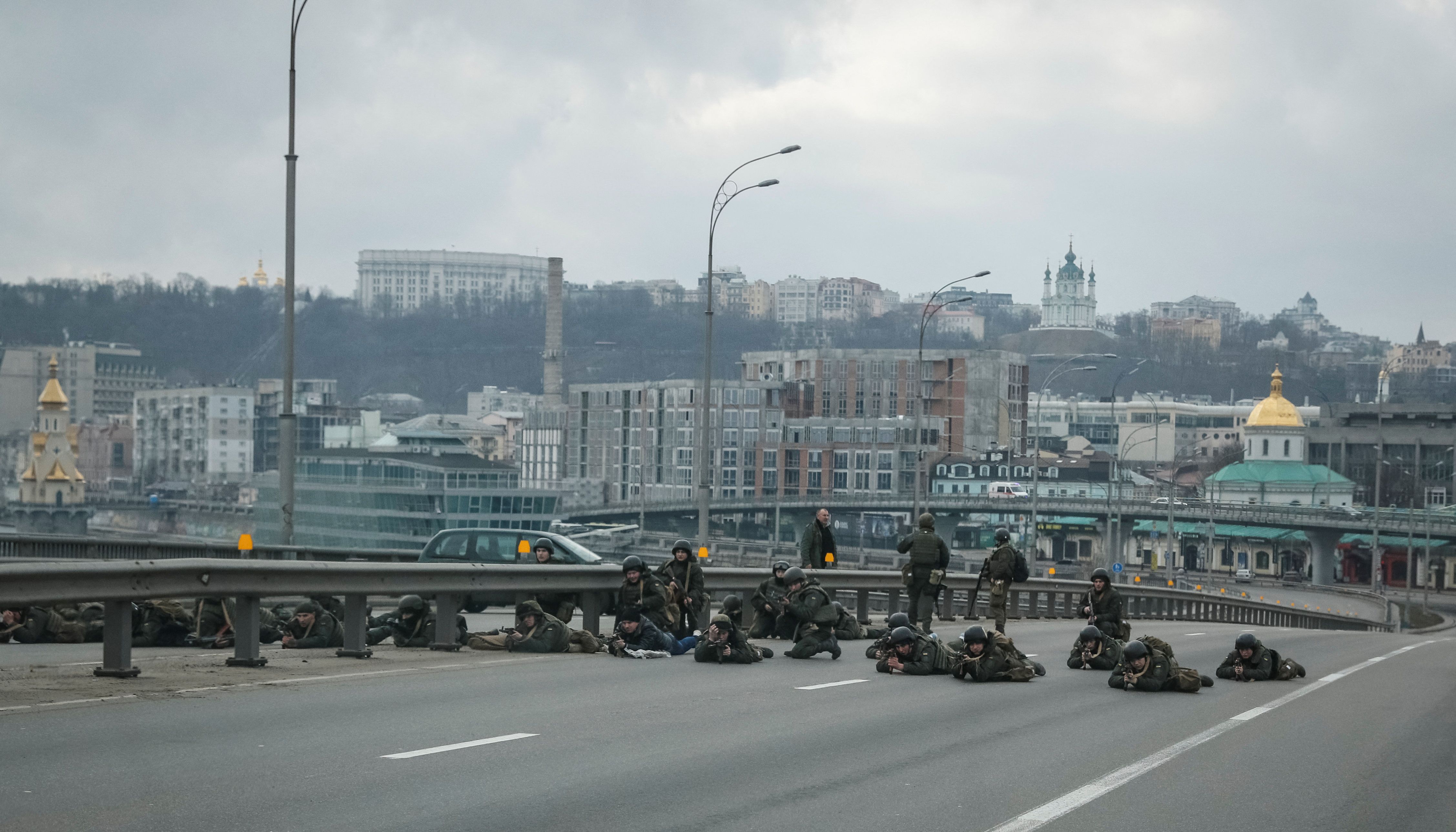 Servicemen of the Ukrainian National Guard take positions in central Kyiv, Ukraine February 25, 2022. REUTERS/Gleb Garanich
GLEB GARANICH