Published: 13/09/2022
-
12:07
Updated: 13/09/2022
-
13:59
King Charles III and Camilla, Queen Consort, arrived at Belfast City Airport on Tuesday ahead of an audience with the Northern Ireland Assembly at Hillsborough Castle.
They then travelled to the castle in Co Down, the royal residence in Northern Ireland, for several engagements.
---
Cheers broke out from the crowd of thousands of people in Hillsborough as the King's cavalcade of vehicles arrived in the village.
The King will hold a private audience with the new Northern Ireland Secretary Chris Heaton-Harris as well as meeting representatives of political parties in the region.
The couple will then receive a message of condolence on behalf of the people of Northern Ireland from the Speaker of the Stormont Assembly Alex Maskey.
Addressing politicians at Hillsborough, the King said he would follow the late Queen Elizabeth II's "shining example", adding: "With God's help, I take up my new duties resolved to seek the welfare of all the inhabitants of Northern Ireland."
The royal couple will later travel to St Anne's Cathedral in Belfast where they will attend a service of reflection for the life of Queen Elizabeth II.
The new monarch will also meet leaders from all the major faiths in Northern Ireland.
Before leaving, the King and Queen Consort will undertake a walkabout at Writers' Square near St Anne's Cathedral.
Large numbers lined the village's Main Street near Hillsborough Castle.
Spectators were driven into the village on shuttle buses amid a massive security operation.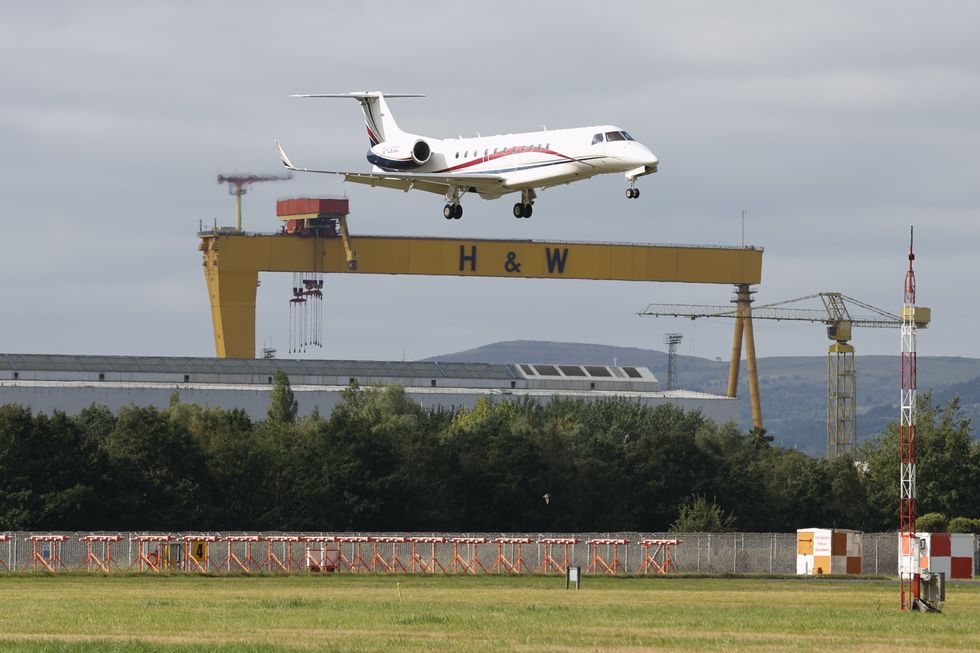 The King and Queen Consort have arrived at Belfast City Airport
Liam McBurney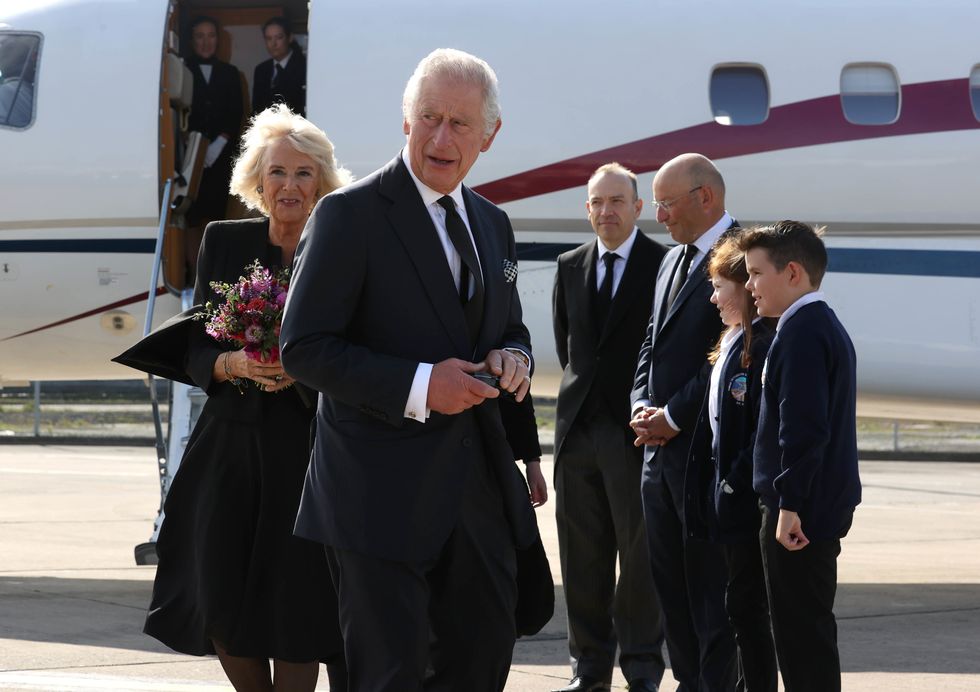 King Charles III and Camilla, Queen Consort
Liam McBurney