By Anna Fox
Published: 04/07/2022
-
18:11
Updated: 14/02/2023
-
10:53
In an interview with GB News presenter Colin Brazier, former MEP Belinda de Lucy slammed Keir Starmer's move to "recast himself as Mr Brexit" as "laughable".
The former member of the Brexit Party spoke ahead of Sir Keir Starmer's interview later this evening, where he plans to set out Labour's five-point plan to tackle Brexit and issues with the Northern Ireland Protocol.
---
Speaking at the Centre for European Reform on Monday evening, Sir Keir promised to "make Brexit work" outlining how he plans to "end the Brexit division once and for all".
Belinda de Lucy retaliated to the Labour leader's speech saying that his efforts to "recast himself as Mr Brexit is almost laughable".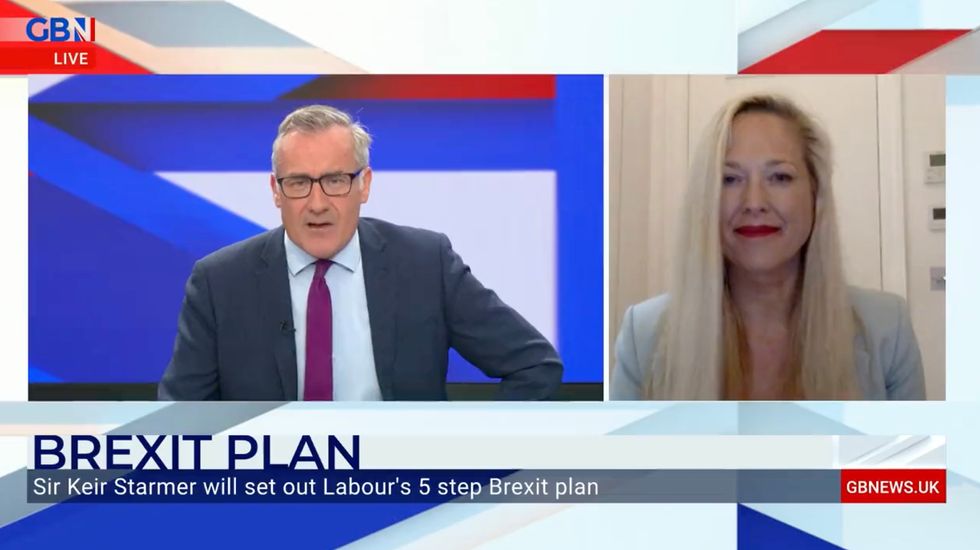 Colin Brazier spoke to former MEP Belinda de Lucy
GB NEWS
The former MEP told GB News: "It really wasn't that long ago when he promised the electorate, him and his party would respect the result of the referendum.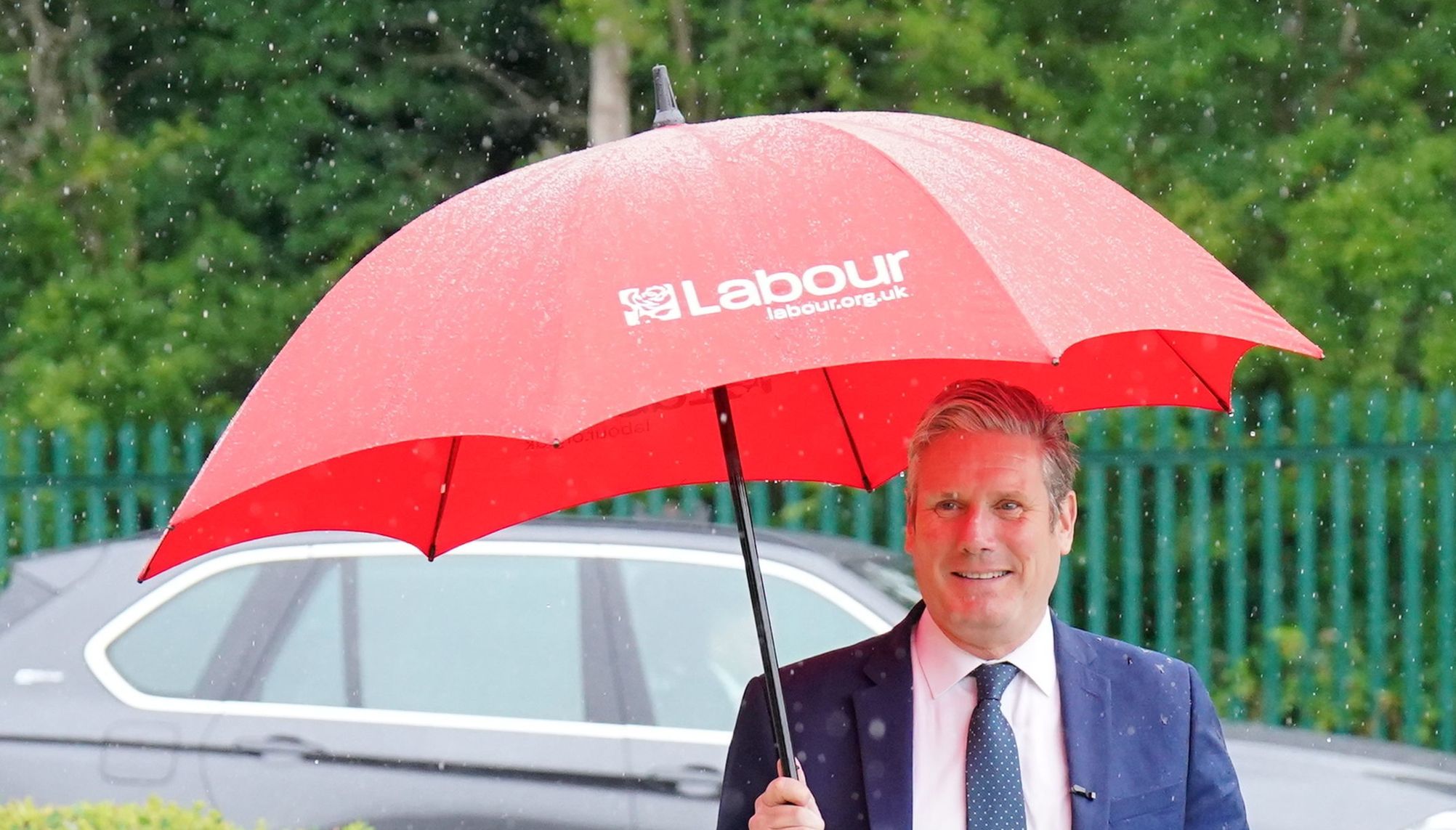 Sir Keir Starer will outline his five-point plan later today
Jonathan Brady
"Then him and his party did everything they could to try to null and void votes, re run a referendum that yet to be delivered upon.
"He is the least trustworthy person i can imagine putting Brexit into the hands of."
Condemning Sir Keir's plans, Ms de Lucy outlined how in 2016, "95 percent of Labour MP's campaigned to remain in the EU", stating how despite the Labour leader's efforts, a leopard cannot change its spots."
Concluding her interview with Colin, Ms de Lucy said: "I would be very interested to hear what says, but really its his actions that have proved he is anti-Brexit, pro-EU, and anti-democracy."
The Labour leader is anticipated to commit to "sort out the poor deal Boris Johnson signed", pledging not to go back into the single market, customs union or returning to free movement agreements.
Sir Keirs plans have been slammed by Education Secretary Nadhim Zahawi, who said the plan was a "policy-free zone", while the SNP's Westminster leader Ian Blackford accused Sir Keir of "embracing the Tories' hard Brexit".
The first point detailed in Labour's plan will be addressing the protocol, which Sir Keir will say "has to be the starting point" to make Brexit work.
The treaty was agreed by the UK and the EU to avoid a hard border being introduced on the island of Ireland after Brexit.
But it led to a trade barrier in the Irish Sea, causing problems on moving goods between Great Britain and Northern Ireland, and angering unionists - including the DUP, who have refused to form a government in Stormont until the protocol is scrapped.
The proposals fall in the wake of claims the UK government is pushing forward with the controversial Northern Ireland Protocol Bill, enabling it to ditch parts of the deal signed by Mr Johnson in 2019.