Published: 11/11/2022
-
08:30
Updated: 14/02/2023
-
10:31
Just Stop Oil activists have said they were halting their much-hated M25 protest campaign.
Activists have targeted the motorway over four days this week, but no action would take place from Friday, the group said.
---
In a statement, Just Stop Oil said: "From today, Just Stop Oil will halt its campaign of civil resistance on the M25.
"We are giving time to those in Government who are in touch with reality to consider their responsibilities to this country at this time.
"We ask that the Prime Minister considers his statement at Cop27, where he spoke of the catastrophic threat posed by the ravages of global heating, the 33 million people displaced by floods in Pakistan, and the moral and economic imperative to honour our pledges.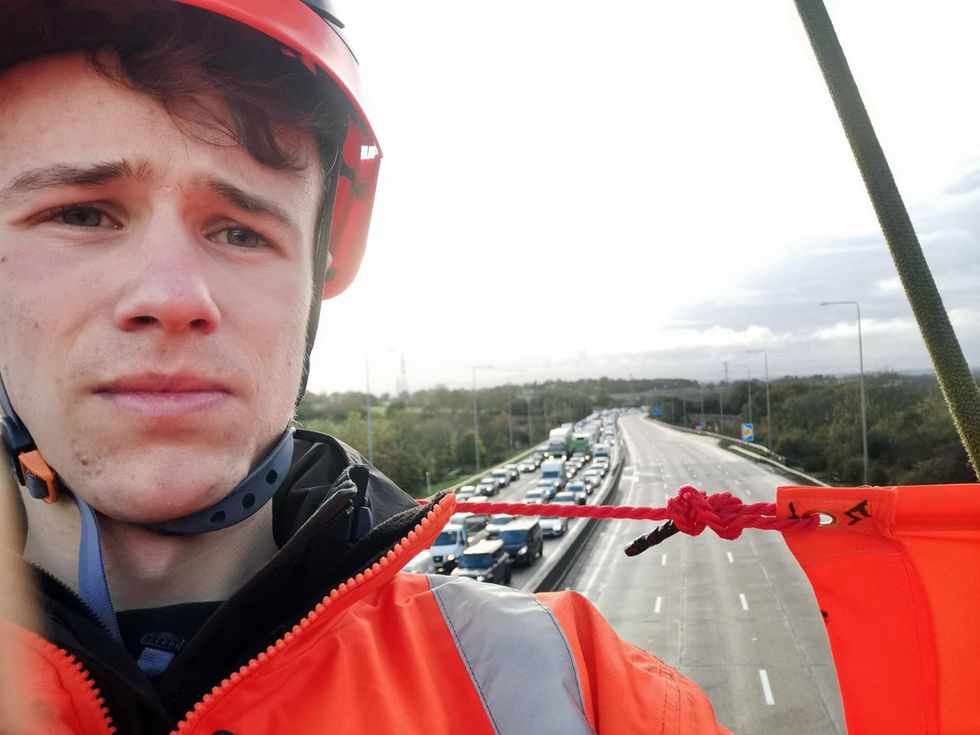 A Just Stop Oil activist on a gantry on the M25
Just Stop Oil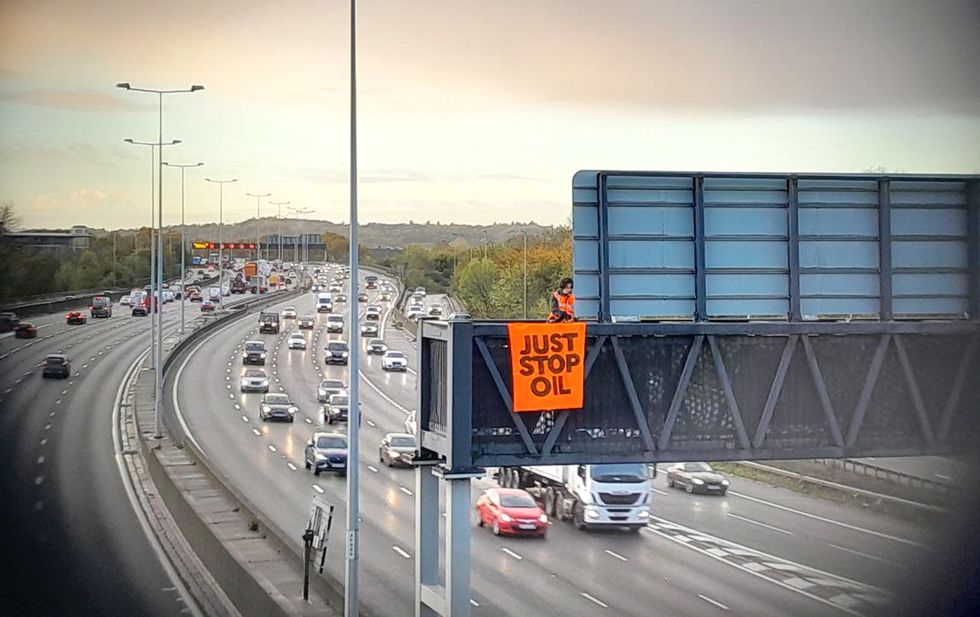 Just Stop Oil activists have said they were halting their much-hated M25 protest campaign from Friday
Just Stop Oil
"You don't get to recycle words and promises — you owe it to the British people to act."
It comes following four straight days of protests across the UK's busiest motorway.
On the third day, a police officer was injured following a crash involving a police motorcycle and two lorries while an activist was on the motorway.
Chief constable BJ Harrington warned it was "only a matter of time" before someone is killed during a Just Stop Oil protest.
While on Thursday, Essex Police arrested a woman attempting to climb a gantry around 1.5 miles from Junction 28 clockwise.
The force said: "One lane was closed for a short time as officers responded to the situation."
The Metropolitan Police said: "We're ready to respond to any criminality on the M25 again today and will work quickly to minimise disruption and keep traffic moving."
Kent Police said: "There are no current incidents involving activists on the road networks in Kent.
"Our officers are continuing to assist other forces in responding to any offences and disruption elsewhere.