Published: 06/04/2022
-
10:41
Updated: 14/02/2023
-
11:54
Joe Biden has been filmed appearing to look lost during a White House event with former President Barack Obama.
The video shows the US President raising his hands as he appears confused after seemingly being ignored by a group who decided to greet Mr Obama instead.
---
Mr Obama was invited back to the White House by his former Vice President on Tuesday to celebrate the 12th anniversary of the launch of the Affordable Care Act.
The pair were seen greeting people who attended the event, while also laughing and joking between themselves.
In a speech, Mr Obama, who returned to the White House for the first time since 2017, jokingly said: "There's a cat running around. which I guarantee you Bo and Sunny would have been very unhappy about," referring to his family's dogs.
Mr Obama also jokingly referred to Mr Biden as "vice president" before correcting himself – a comment which led to a salute from the 79-year-old.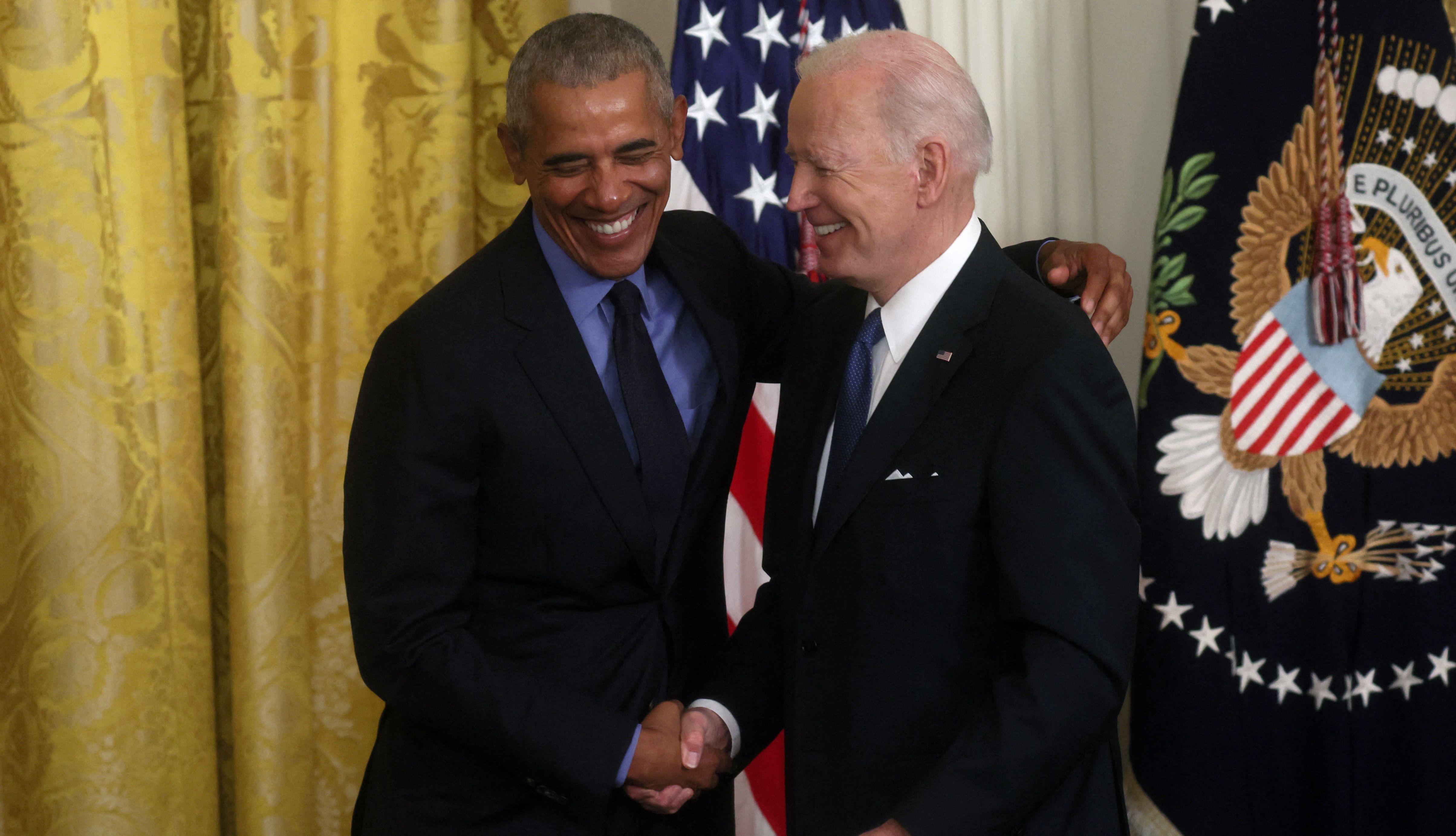 Mr Biden and Mr Obama were seen joking at the event
LEAH MILLIS
This isn't the first time Mr Biden has appeared confused, after he mistakenly referred to former First Lady Michelle Obama as the former Vice President last week, appearing to forget that it was in fact him who held that role.
He said during a speech while commissioning the commemoration ceremony of the USS Delaware on Saturday: "I'm deeply proud of the work she [Jill] is doing as First Lady with Joining Forces initiative she started with Michelle Obama when she was Vice President and now carries on."
The White House attempted to recover the blip by crossing out the word "she" and putting in brackets "I" in their official transcript of the speech.
Back in March, Mr Biden managed to insult Irish people on St Patrick's Day while speaking about his Irish heritage.
During a virtual St Patrick's Day meeting with Taoiseach Micheal Martin, Mr Biden said: "Well, I just want you to know, I may be Irish but I'm not stupid. I married Dominic Giacoppo's daughter," referencing the name of Jill Biden's dad, Donald Jacobs.
The President also appeared to confuse Ukrainians with Iranians during his State of the Union speech In Washington at the beginning of March when talking about the ongoing Russian invasion.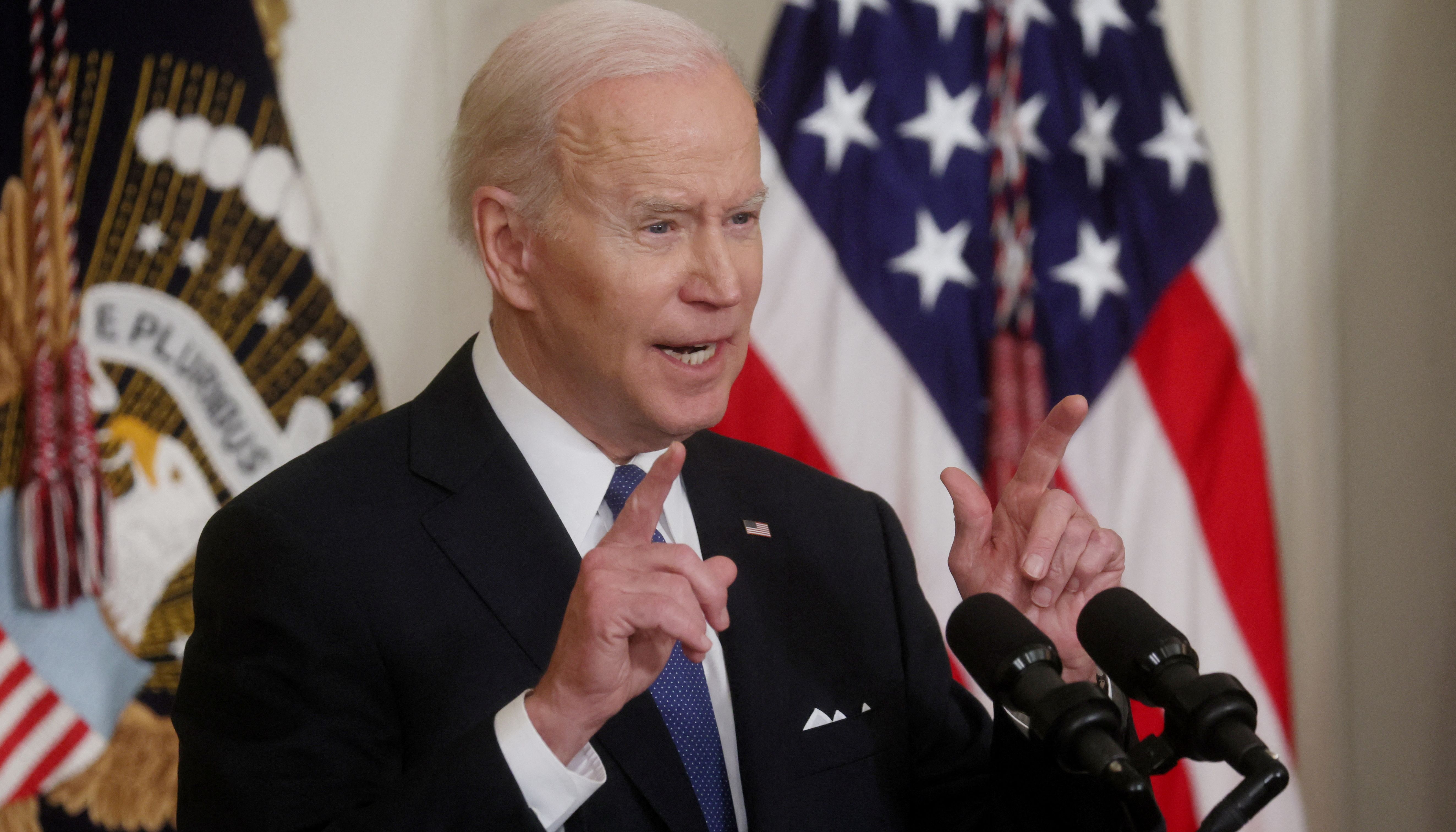 US President, Joe Biden
LEAH MILLIS