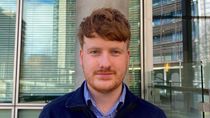 Published: 23/02/2022
-
12:56
Updated: 23/02/2022
-
13:39
SNP Westminster leader Ian Blackford was silenced this afternoon by Prime Minister Boris Johnson after taking a swipe over Russian money in the UK.
The Prime Minister opened PMQs by announcing British weapons will be sent to Ukraine in response to the looming threat of a full-scale invasion by Russia.
---
Johnson said lethal defensive weapons and non-lethal aid would be sent to the country.
The Prime Minister said: "In light of the increasingly threatening behaviour from Russia, and in line with our previous support, the UK will shortly be providing a further package of military support to Ukraine.
"This will include lethal aid in the form of defensive weapons and non-lethal aid."
Blackford attacked the Conservative Party, accusing them of allowing a "sewer of dirty Russian money to run through London".
Blackford said the SNP stands united against the Russian invasion of Ukraine and there needs to be "tougher and stronger sanctions".
He continued: "I went to the Prime Minister, the then Foreign Secretary in 2017, and I raised the issue of limited partnerships, 113 of which have been used to move 20.8 billion dollars out of Russian banks.
"Corruption on an industrial scale. Why did the Prime Minister do nothing back then and why is he still doing nothing now?"
Johnson swiped back: "We do need to stop corrupt Russian money in London and every other financial capital.
"That's why we have already taken the steps that we have taken but we are going much further to uncloak the true owners of Russia companies and Russian properties in this country. And high time. No country is doing more than the UK to tackle this issue."
Blackford then asked the Prime Minister to "finally commit to giving up the 2.3 million his party has raised in from Russian oligarchs".
Johnson responded: "We do not raise money in from Russian oligarchs, we raise money from people who are registered to vote on the UK register of interest."