Published: 07/03/2022
-
16:52
Updated: 07/03/2022
-
17:13
A total of 100 firefighters have been sent to tackle a fire in a high-rise building in east London.
Footage from the scene in Whitechapel High Street, Aldgate East has shown large plumes of smoke bellowing from the building.
---
The London Fire Brigade (LFB) says 20 fire engines have now been deployed to the scene.
In an update on Twitter, the LFB said: "Twenty fire engines and around 125 firefighters have been called to a fire at a block of flats and offices on Whitechapel High Street.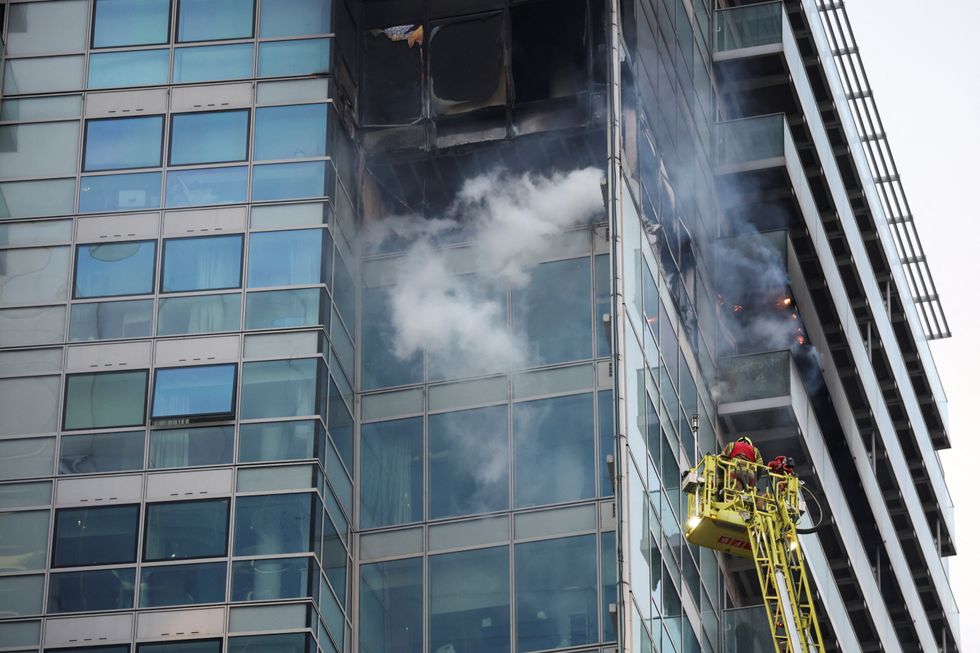 Firefighters have been seen extinguishing the fire
PHIL NOBLE
"Crews are tackling a fire on the 17th floor of a 21-storey building. The brigade's 64 metre ladder has been mobilised to the incident.
"The Brigade's 999 Control Officers have taken more than 50 calls to the blaze.
"The Brigade was called at 15:53 local time. Fire crews from Whitechapel, Shoreditch, Dowgate, Bethnal Green, Dockhead, Old Kent Road, Islington and surrounding fire stations are at the scene.
"The cause of the fire is not known at this stage."
Eyewitnesses have reported debris, including glass panels, falling from the building onto the ground.
London Mayor, Sadiq Khan has said he's in "close contact with the Fire Commissioner" and urged people to avoid the area.
More to follow....