By Max Parry
Published: 18/11/2021
-
11:48
Updated: 18/11/2021
-
12:09
Grant Shapps has said the government's integrated rail plan is an "ambitious and unparalleled programme" to overhaul inter-city links across the north and Midlands, and "speed up the benefits for local areas and serves destinations people most want to reach".
The Transport Secretary told the Commons: "This new blueprint delivers three high-speed lines. First, that's Crewe to Manchester.
---
"Second, Birmingham to the East Midlands with HS2 trains continuing to central Nottingham and central Derby, Chesterfield and Sheffield on an upgraded mainline. And third, a brand new high-speed line from Warrington to Manchester and to the western border of Yorkshire – slashing journey times across the north."
Laughter could be heard from Labour MPs at the reference to the "western border" of Yorkshire.
Grant Shapps told MPs: "I've heard some people say that we're just going about electrifying the TransPennine route – this is wrong.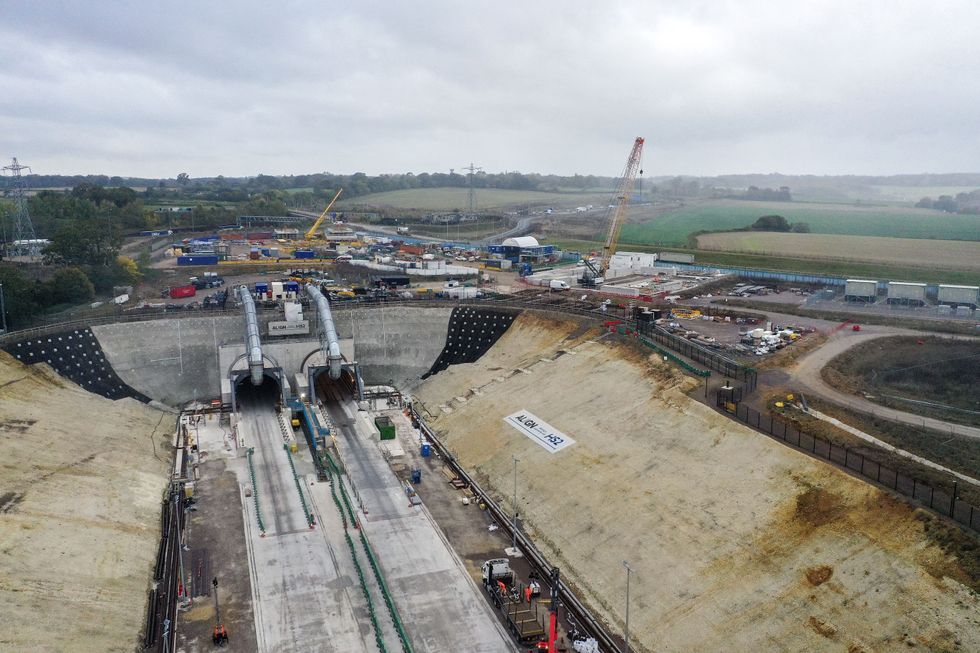 An aerial view of the entrance to the Chiltern Tunnels at the south portal HS2 align compound, in Rickmansworth, Hertfordshire.
Steve Parsons
"What we're actually doing is investing £23 billion to deliver Northern Powerhouse rail and the TransPennine route upgrade, unlocking east-west travel across the north of England.
"So, in total, this package is 110 miles of new high-speed line, all of it in the midlands and the north.
"It's 180 miles of newly-electrified line, all of it in the midlands and the north."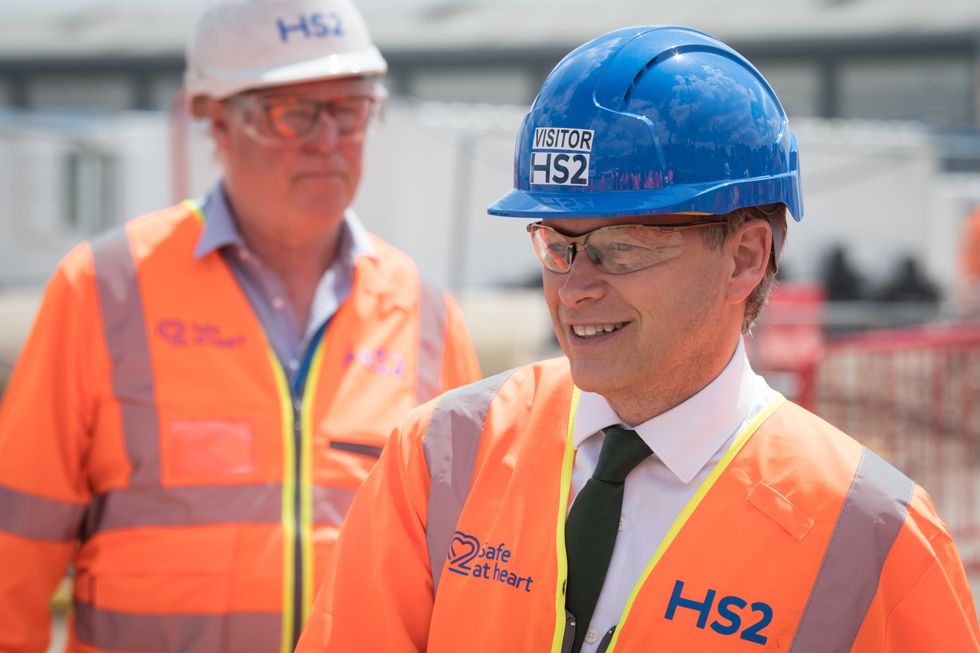 Transport Secretary Grant Shapps visits the start of works at the HS2 'superhub' at Oak Common station in West London.
Stefan Rousseau
He added: "We'll upgrade the east coast mainline with a package of investment on track improvements and digital signalling, bringing down journey times between London, Leeds, Darlington, Newcastle and Edinburgh – bringing benefits to the North East much, much sooner than under the previous plans."
Mr Shapps also said: "We'll study how best to take HS2 trains into Leeds as well."
Labour's shadow transport secretary described the integrated rail plan announcement as a "great train robbery".
Jim McMahon added that the Government had "betrayed" the North.
The Oldham West and Royton MP said Boris Johnson had broken a promise on HS2 made "60 times" in the past few years, adding: "Boris Johnson was elected to level the playing fields, to make things better for households across the country.
"We were promised a Northern Powerhouse, we were promised a Midlands Engine, to be levelled up. But what we have been given today is a great train robbery."