Published: 28/01/2023
-
09:20
Updated: 28/01/2023
-
10:07
A BLACK motorist repeatedly cried, "Ma! Ma!" as five US policemen beat him in deeply disturbing scenes that will shock the world.
Tyre Nichols was kicked, punched and beaten with a baton by the officers, who were also black, on the streets of Memphis, Tennessee just yards from his family home.
---
The 29-year-old FedEx worker was hospitalised and died of his injuries three days after the confrontation in the city where he lived with his mother and stepfather.
The father-of-four - who was pulled over for 'reckless driving' - repeatedly stressed his innocence and urged the officers to calm down as they continued their savage assault.
Appalling video footage from police body cameras and a camera mounted on a nearby pole has been released a day after the officers were charged with second-degree murder, assault, kidnapping, official misconduct and oppression.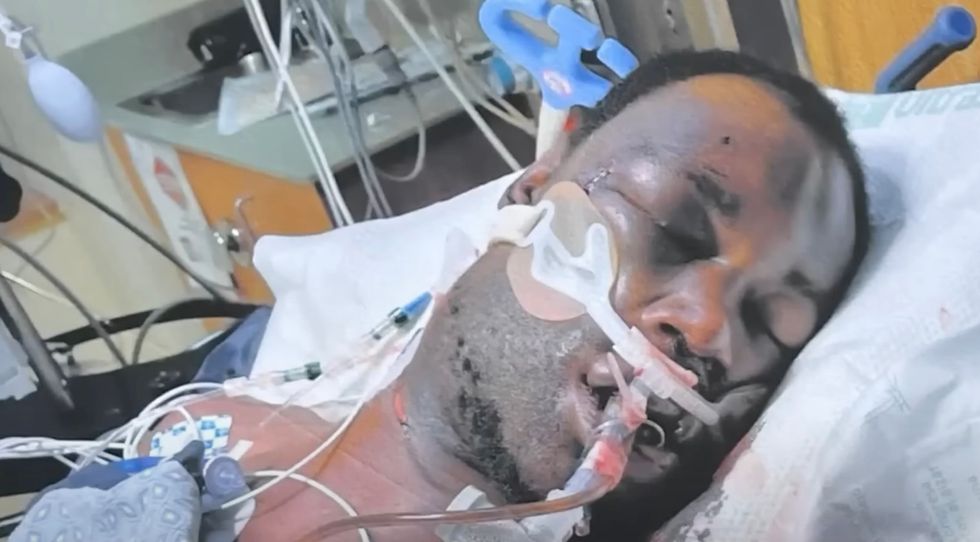 Tyre Nichols died in hospital just days after the brutal police attack
Reuters
All five were dismissed from the police department last week.
The beatings appeared to continue far beyond a point where Nichols could pose any threat to police.
At one stage, two officers hold him upright as another punches him repeatedly in the face, while other officers on the scene stand by without intervening.
The ordeal has echoes of the 2020 killing of George Floyd at the hands of police in Minneapolis, which sparked a US-wide revolt and led to campaigns to defund the police in several US states.
The chief of the Memphis police admitted the video of officers beating Tyre Nichols was "perhaps worse" than the infamous footage of Rodney King being attacked by police in Los Angeles more than 30 years ago.
Nichols has been described by friends and family as an affable, accomplished skateboarder who had recently enrolled in a photography class.
Raised in Sacramento, California, he moved to the Memphis area before the Covid pandemic.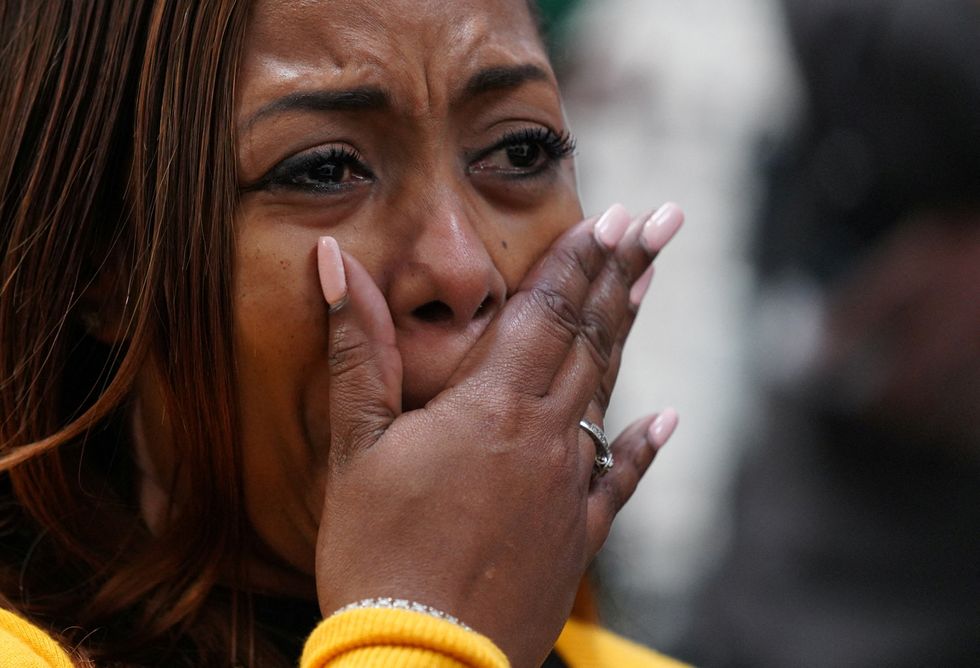 Rodney King's daughter Lora Dene King reacts to seeing a video of the Tyre Nichols police attack
Reuters
Shelby County Sheriff Floyd Bonner said after seeing the video he also had "concerns about two deputies who appeared on the scene" following Nichols' arrest.
Those deputies have been relieved of duty pending the outcome of an internal investigation. The release of the footage immediately led to protests, with demonstrators in Memphis marching along Interstate 55, the city's main road, shutting down traffic near a bridge that crosses the Mississippi River into Arkansas.
Three people were arrested for damaging a police vehicle during protests in Times Square, a spokesperson for the New York City Police Department said. Demonstrations appeared largely peaceful in other cities, including Atlanta, Washington and Sacramento.
The footage shows officers dragging Nichols from the driver's seat of his car stopped at an intersection as he yells, "I didn't do anything ... I am just trying to go home."
Officers force him to the ground as they order him to lie on his stomach and squirt him in the face with pepper spray. A clearly terrified Nichols breaks free and sprints away down a road with officers chasing him on foot. At least one fires a stun gun at him.
Other footage shows a subsequent struggle after officers catch up with Nichols again in a nearby neighbourhood.
Two officers are seen holding him down as a third kicks him and a fourth delivers blows with what appears to be a baton before another punches Nichols.
He is heard repeatedly screaming, "Mom! Mom!" as he struggles with officers. His mother has said her son was only about 80 yards from home when he was beaten.
A stretcher is seen arriving 19 minutes after the first emergency medical personnel get to the scene.
Memphis police chief Cerelyn Davis said before the video's release that it showed police officers behaving in a way "that defy humanity."
Civil rights attorney Ben Crump, representing Nichols' family, called for the police department to disband its SCORPIONS unit, a squad that is supposed to focus on violent street crime and to which at least some of the officers involved were assigned.
"No mother should go through what I am going through right now, no mother, to lose their child to the violent way that I lost my child," said Nichols' mother, RowVaughn Wells.
President Joe Biden said he was "outraged" and "deeply pained" after watching the video.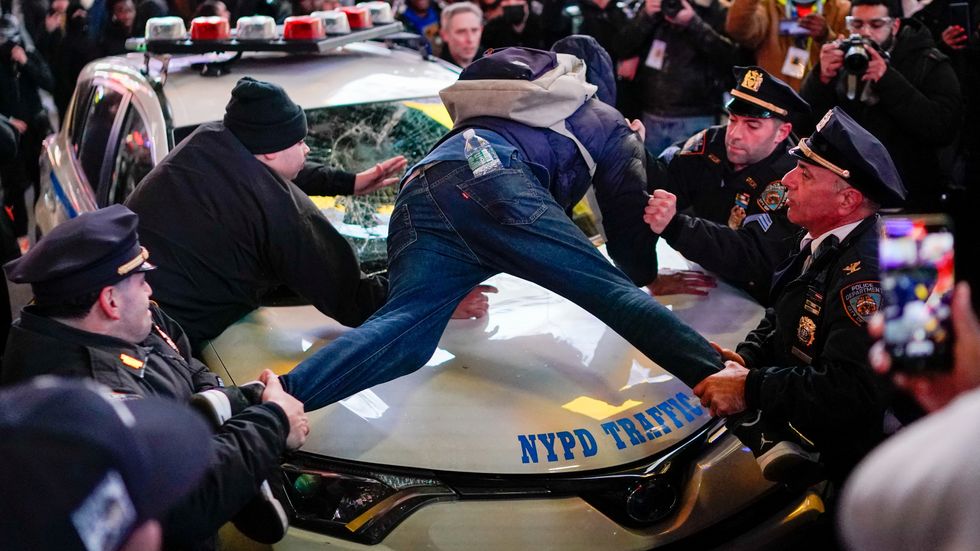 The footage of Tyre Nichols death sparked violent protests on the streets of New York
Reuters
Nichols' family and Biden appealed for calm in Memphis, a city of 628,000 where nearly 65 per cent of residents are Black.
Biden spoke with RowVaughn Wells and Rodney Wells, Nichols' stepfather, on Friday to express condolences, the White House said.
US Attorney General Merrick Garland announced a federal civil rights investigation into Nichols' death.
Records show former officers Justin Smith, Desmond Mills Jr., Emmitt Martin III, Demetrius Haley and Tadarrius Bean were released on bail after they were booked into the Shelby County Jail on Thursday morning.
Defence lawyer Blake Ballin, who represents Mills, said he and his client would review the videos "together at the appropriate time." He has said Mills will plead not guilty, as has a lawyer for Martin. Attorneys for Smith, Bean and Haley have not yet indicated a plea.