Published: 22/04/2022
-
08:30
Updated: 14/02/2023
-
11:43
Emmanuel Macron is doing everything he can to boost his macho image after being pictured taking part in a boxing stunt.
Mr Macron visited a sports club to take part in the training session, just days before his French election Presidential run-off vote.
---
After putting the gloves on, sports coach and amateur boxer Jean-Denis Nzaramba teased Mr Macron: "Go on, go on, hit me."
Mr Macron responded by saying: "I'm gonna go for it," only to watch his punches miss the target as his opponent ducked and dived out of the way.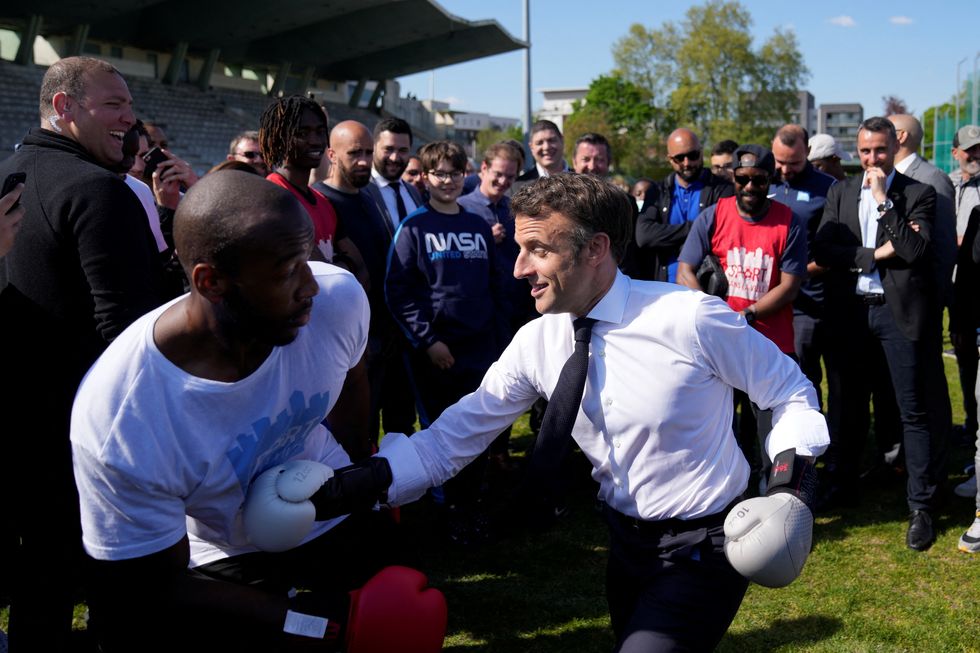 Emmanuel Macron tried his hand at boxing
POOL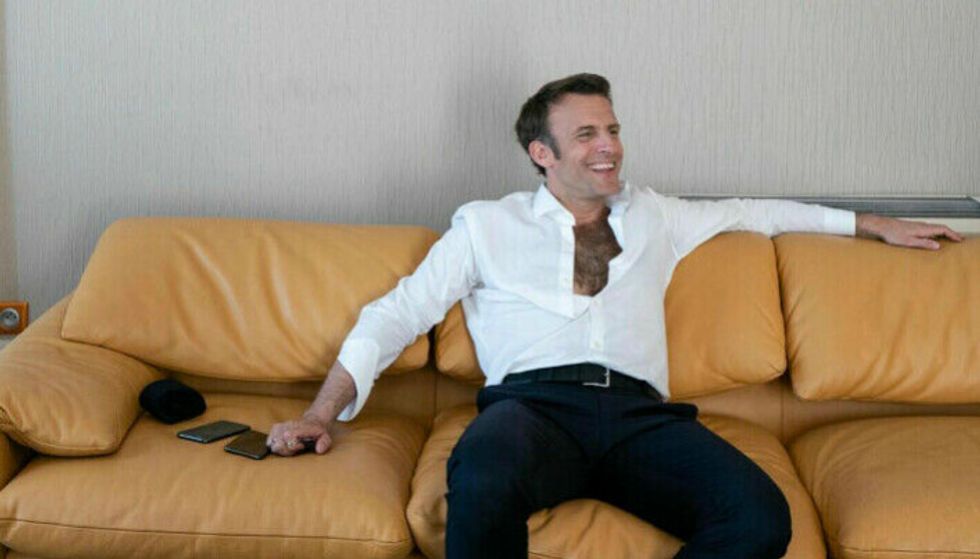 Emmanuel Macron displayed his hairy chest last weekend
Soazig de la Moissonniere / @avecvousfr
Bystanders supported the current French President, with one shouting "right between the eyes".
This comes just days after Mr Macron released a series of informal photographs in a bid to garner support from younger voters.
In one candid photo, he can be seen lounging on a yellow sofa with his shirt half unbuttoned, revealing a wealth of chest hair.
Mr Macron continues to extend his lead over Marine Le Pen ahead of Sunday's run-off vote, according to polls.
Three separate surveys all including responses gathered on Thursday.

They showed Mr Macron's score either stable or slightly rising to reach between 55.5 percent and 57.5 percent.
But they also put the turnout rate at between 72 percent and 74 percent, which would be the lowest for a presidential run-off since 1969.