By Tom Evans
Published: 08/04/2022
-
09:56
Updated: 14/02/2023
-
11:17
The Shadow Attorney General appeared on GB News' Breakfast with Stephen and Anne this morning.
It came after Prime Minister Boris Johnson sat down for an exclusive interview with Tory MPs Esther McVey and Philip Davies.
---
In it, he said he could not rule out further lockdowns in the UK.
And Ms Thornberry appeared to wholeheartedly agree with the PM.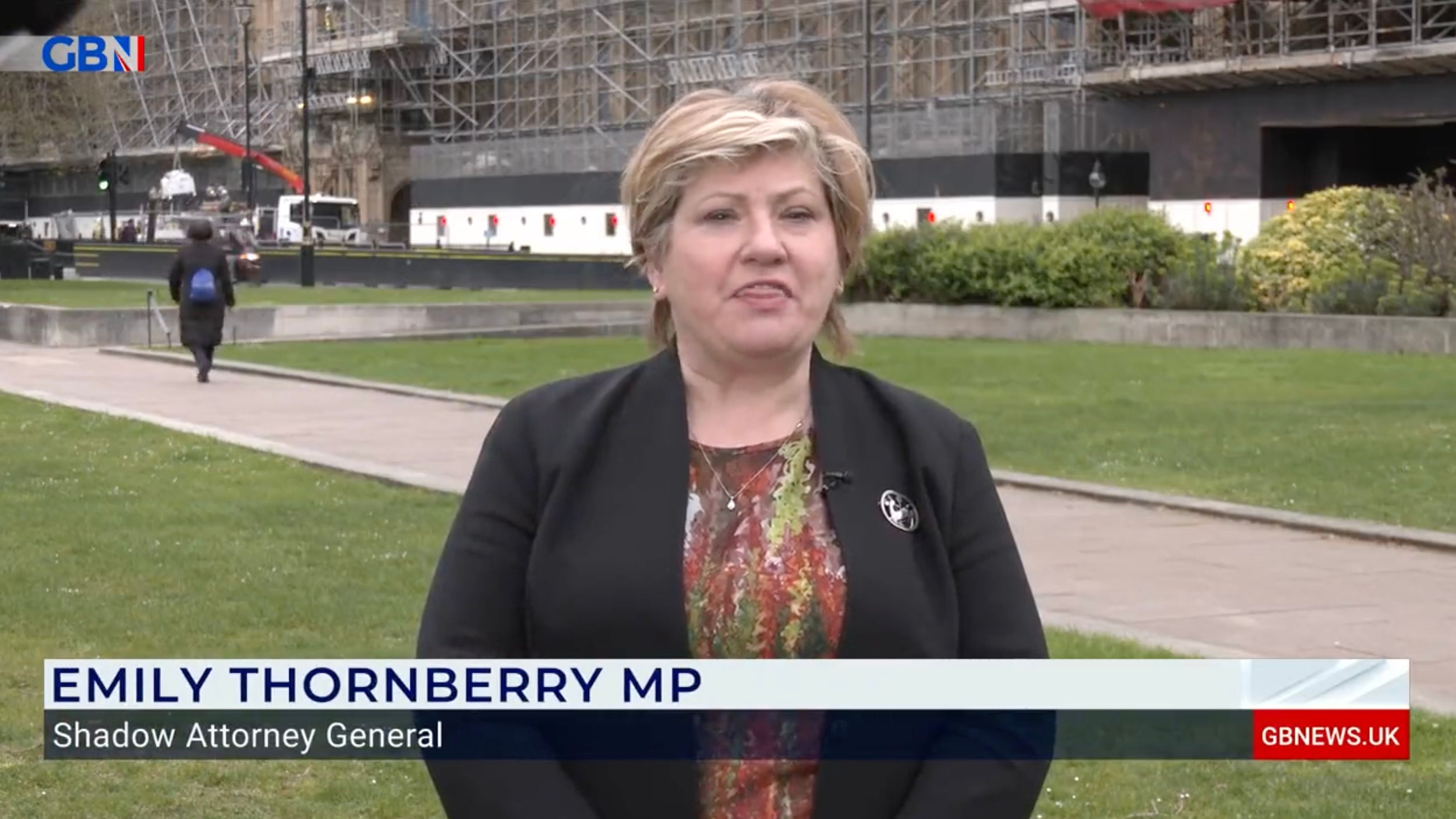 Emily Thornberry
GB News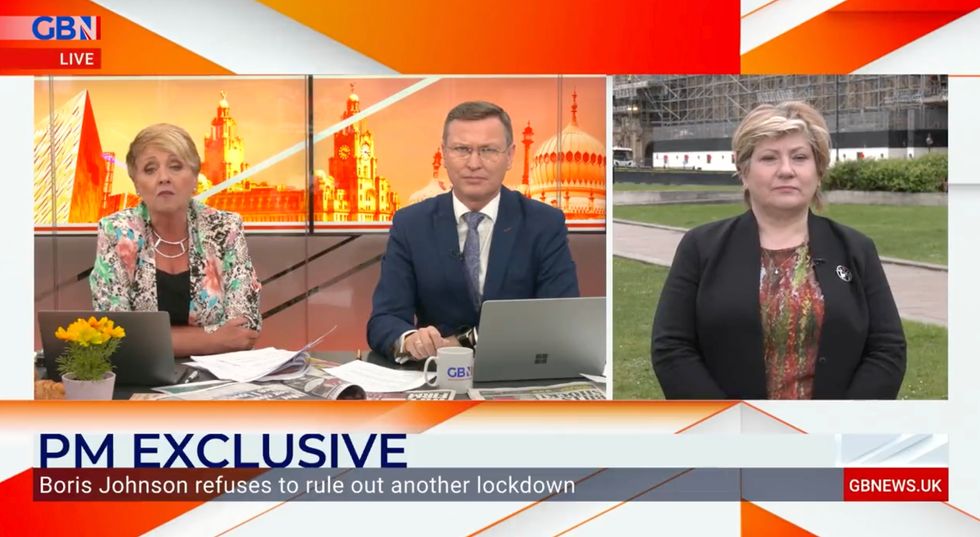 Emily Thornberry speaking to Stephen and Anne
GB News
She told GB News: "I'm afraid that's right. We do need to keep all options open.
"We have no idea what's going to happen next to this pandemic.
"We're not out of the woods yet. I think one in 13 people have Covid at the moment.
"Fortunately very, very few of us have it badly but there's a lot of Covid about and we just don't know what the next variant is going to be like."
The 61-year-old went on to admit that she rarely agrees with Mr Johnson, but that he is "behaving responsibly" on this.
She added: "It is entirely responsible of the Prime Minister to say that he can't take all options off the table.
"You don't hear me say that very often but I would say that this time it's right.
"He's behaving responsibly in saying that he can't promise there won't be another lockdown because no responsible politician could say that."
In his Downing Street sit-down with GB News, the PM said the Government has to get the balance right while prioritising public health and saving lives.
He concluded: "I can't rule out, I can't say we wouldn't be forced to do non-pharmaceutical interventions again of the kind we did."