Published: 18/04/2022
-
10:37
Updated: 14/02/2023
-
11:46
The Easter travel chaos is set to continue into Monday, experts have warned.
Queues are expected across the UK with people travelling back from their Bank Holiday activities.
---
While passengers flying in and out of British airports are also urged to expect delays as the staff shortages continue.
The AA estimated a total of 47 million car trips between Friday and Monday.
AA spokesperson Tony Rich said: 'A high proportion of people will be travelling on Monday and we are preparing for heavy traffic.
'The day will see people returning home and also a high number of daytrips, to coasts in places where the weather is OK, or inland if the weather is not so good.'
Immigration Services Union general secretary Lucy Moreton said: 'This weekend (we are) catastrophically understaffed.
"With people travelling again, we anticipate queues will move from security-based queues going outward to Border Force queues coming back in."
While train delays and cancellations are going to add to the traffic on Britain's roads, the RAC say
RAC spokesman Simon Williams said: "Rail engineering works lead to more road congestion as some people travel by car instead."
A Network Rail spokesperson added: "The vast majority of the network is open for business as usual. Where our projects are hitting services, we aim to keep disruption to a minimum by using alternative routes and using of buses as the last resort."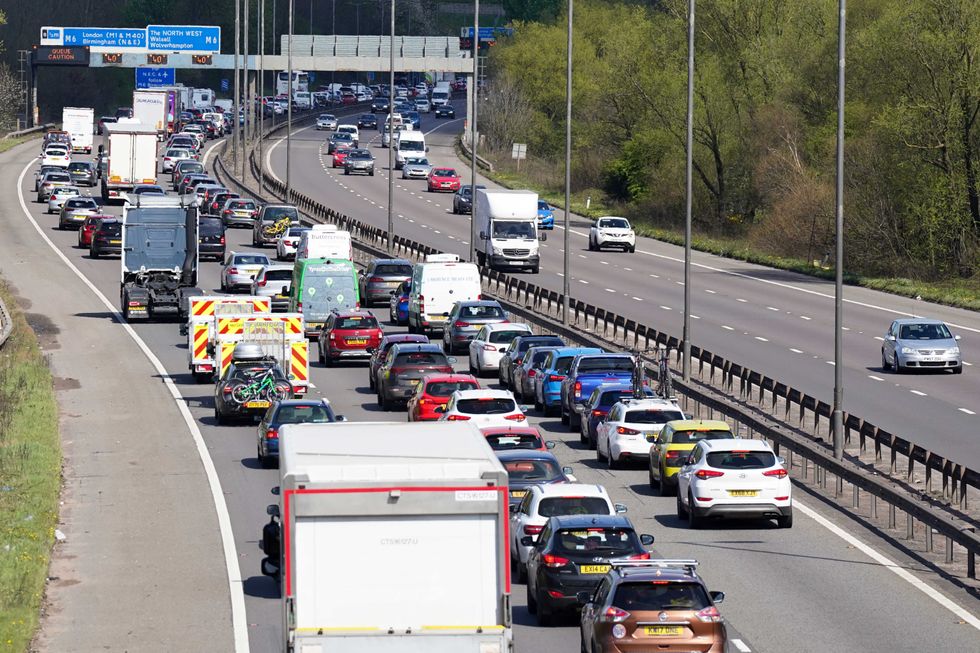 Queues are expected again on Monday
Jacob King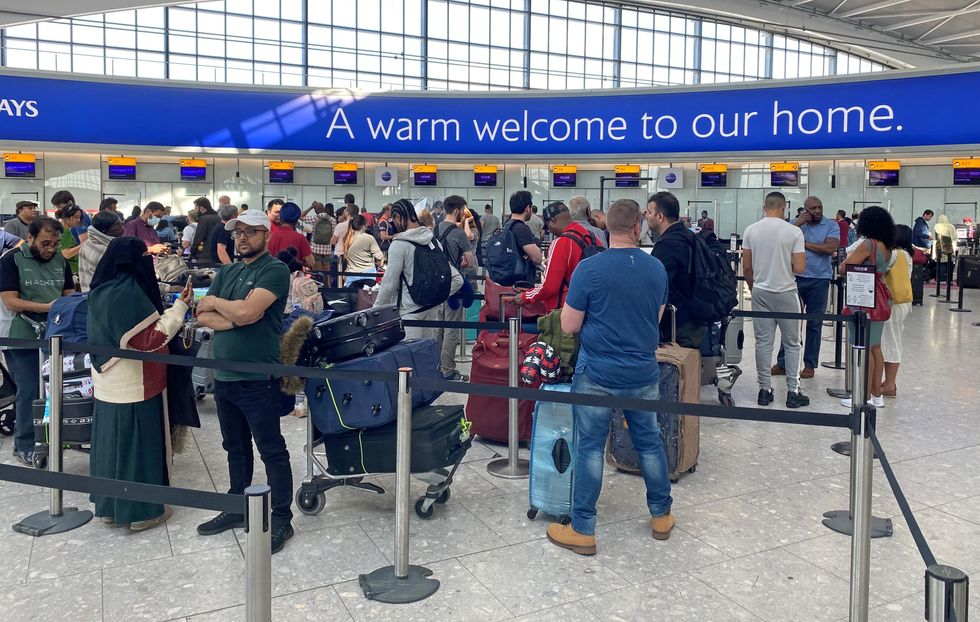 Delays are also expected at airports
Steve Parsons