By Anna Fox
Published: 28/06/2022
-
21:07
Updated: 29/06/2022
-
08:05
Podcast star and mother-of-two Deborah James has died aged 40 after being diagnosed with bowel cancer in December 2016, her family has announced in a statement.
The family of Dame Deborah announced her passing in an Instagram post, saying: "We are deeply saddened to announce the death of Dame Deborah James; the most amazing wife, daughter, sister, mummy. Deborah passed away peacefully today, surrounded by her family.
---

Dame Deborah James has died aged 40 form bowel cancer
Instagram
"Deborah shared her experience with the world to raise awareness, break down barriers, challenge taboos and change the conversation around cancer.
"Even in her most challenging moments, her determination to raise money and awareness was inspiring.
"We thank you for giving us time in private as a family, and we look forward to continuing Deborah's legacy long into the future through the @bowelbabefund.
"Thank you for playing your part in her journey, you are all incredible.
"And a few final things from Deborah…'find a life worth enjoying; take risks; love deeply; have no regrets; and always, always have rebellious hope. And finally, check your poo – it could just save your life x.'"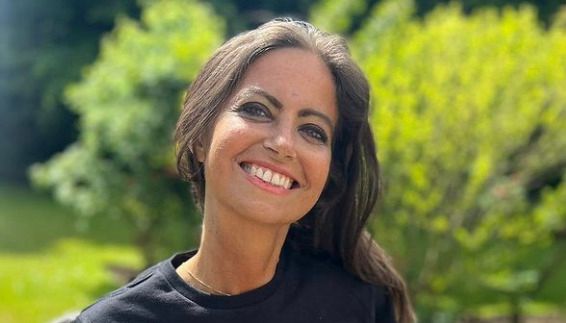 Deborah James announced she was receiving end of life care in May this year
Instagram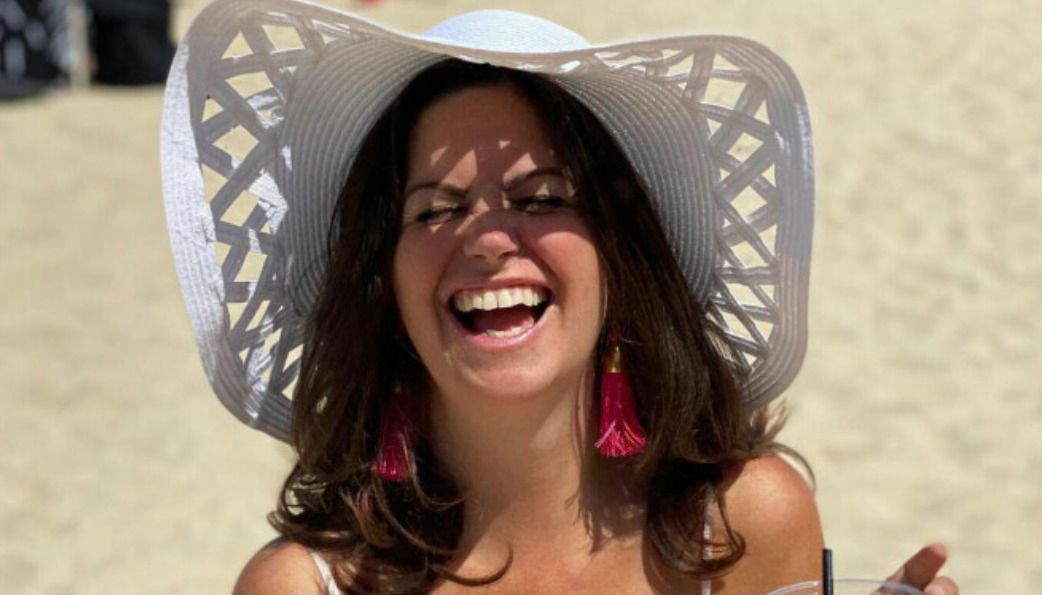 The podcast host became a Dame following her JustGiving campaign
Instagram
The headteacher turned podcaster stepped away from her teaching responsibilities and began blogging about her cancer diagnosis under the name Bowel Babe in 2017.
She progressed, becoming a Sun columnist, then releasing a book, F*** You Cancer: How to Face the Big C, Live Your Life and Still Be Yourself.
Dame Deborah became best known for sharing her six-year battle with terminal bowel cancer on the BBC podcast, You, Me and the Big C, which she began co-presenting in 2018.
Last month, she revealed she finished writing her second book , How To Live When You Could Be Dead, which topped the Amazon bestsellers' list and rose to number one through pre-orders.
Since announcing she was receiving end-of-life care in May this year, she launched a fundraiser for cancer research, the Bowelbabe Fund, which has so far raised over £6million on her JustGiving page.
In the wake of its launch, she was made a dame, with Prince William attending her parents' home to give her the award for her awareness-raising campaigns.
As her and her producer battled tears during the episode, entitled Deborah James' Last Dance, she thanked listeners and urged them to watch for signs of bowel cancer.
She said: "Thank you guys for everything, for being our partners in crime in the club that you never wanted to be part of.
"I suppose that's it from me. It's a very sad thing to say, but I'm pleased that I have got to the point where I can say it and we'll see each other again somewhere, somehow, dancing. Oh, and also: check your poo. I can't leave on any other words."
Tributes to the late Dame Deborah have been amassing on social media with many hailing her as a warrior.
TV presenter Gaby Roslin tweeted: "Bye bye my beautiful friend Deborah.
"You will forever shine so brightly. Thank you for all you did. For the laughter, the dancing and most importantly for all you did in your short lifetime for others.
"My love to all of the family. Just so heartbreaking".
Carol Vorderman also paid tribute to Dame Deborah James, tweeting: "Rest in peace @Bowelbabe. Your incredible spirit will live on."