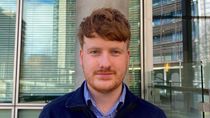 Published: 10/03/2022
-
19:06
Updated: 10/03/2022
-
19:07
A new strain of Coronavirus has been found that features genes of both Delta and Omicron.
The new strain, which has adopted the name "Deltacron", has been found in at least 17 patients in the United States and Europe, researchers said.
---
Research so far is limited, which means it is too early to know if infections from the stream will be very transmissible or cause severe disease.
Philippe Colson of IHU Mediterranee in France's team described three patients infected with a version of SARS-CoV-2 that combines the spike protein from an Omicron variant with the "body" of a Delta variant.
Another two unrelated Deltacron infections have been identified in the United States, according to an unpublished report by genetics research company Helix that has been submitted to medRxiv.
On virus research bulletin boards, other teams have reported an additional 12 Deltacron infections in Europe since January - all with an Omicron spike and a Delta body.
It comes as the public were warned by an expert that the coronavirus pandemic is not over and cases in older age groups are increasing.
While new data indicates cases have fallen substantially since the peak of the Omicron wave in January, infections in England are rising among those aged 55 and older.
Researchers suggest increasing case numbers in the age group could be down to a factor of things, including more mixing between the age groups since restrictions eased, and the waning of the vaccine booster.
Professor Paul Elliott, director of Imperial College London's React programme, said it is possible that the figures indicate infections are beginning to rise in England but it is unclear where they will go.
Dr Jenny Harries, chief executive of the UK Health Security Agency (UKHSA), said: "These data confirm that cases have declined substantially following the peak of the Omicron wave.
"However, the increasing presence of the BA.2 sub-lineage of Omicron and the recent slight increase in infections in those over 55 show that the pandemic is not over and that we can expect to see Covid circulating at high levels."